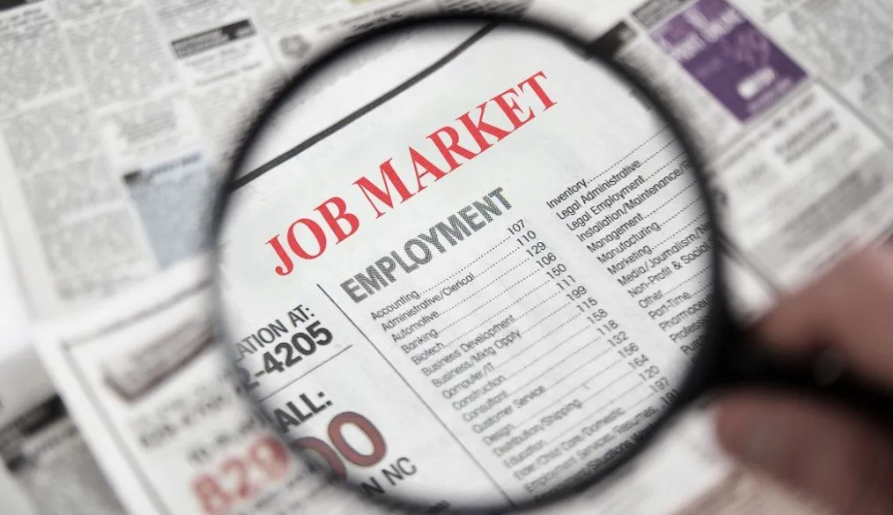 One of the core issues that South Africa faces is inadequate skills caused by a general regional mismatch, lack of regenerative design, and insufficient training levels to create a balanced circular economy and restructure the labor market to cover for retirees, death of skilled workers, and effectively respond to changing needs and expectations.
If you are deciding on your college degree or diploma, it is essential to look out for scarce skills in high demand in South Africa and choose a career where you are more likely to get a well-paying job.
According to South Africa's Department of Home Affairs (DHA), the shortage of skills has hindered long-term economic prosperity, and it has resorted to the importation of skills from professionals from other countries through the Critical Skills Work Visa (CSWV) program to meet the government's objectives as outlined in National Development Plan(NDP), Industrial Policy Action Plan(IPAP) and New Growth Plan(NGP).
Read: How Much Does a Teacher Make in South Africa?
What are the top 10 scarce skills in South Africa?
Based on the DHA critical skills checklist released in February 2022, we have compiled a list of scarce skills in high demand in South Africa, which will act as a guide as you choose your college major or career path.
Here is the list of top 10 scarce skills in South Africa:
1. Actuarial scientists
Actuarial scientists evaluate financial uncertainties by use of mathematical, statistical, and probabilistic data for institutions that mainly handle finances such as insurance companies.
What are the requirements to study for a degree in Actuarial Science in South Africa? You need to have a National Senior Certificate (NSC) of grade B+ and also score a minimum of B+ in the core subject – Mathematics.
There is a shortage of actuarial scientists in the SA's job market and with a BSc in Actuarial Science, you can work as a risk analyst, underwriter, investment analyst, business consultant, or post-secondary teacher.
It takes about 9 years to complete actuary studies and get an operational license from the Actuarial Society of South Africa (ASSA). Actuarial scientists earn around R800,000 per month or an average of R10,000,000 a year in South Africa.
2. Agricultural scientists
Agricultural scientists study crops and farm animals and evaluate factors affecting their production to boost efficiency and sustainability in agricultural enterprises. Some notable careers in this field include; agronomists, animal scientists, horticulturalists, and fisheries experts.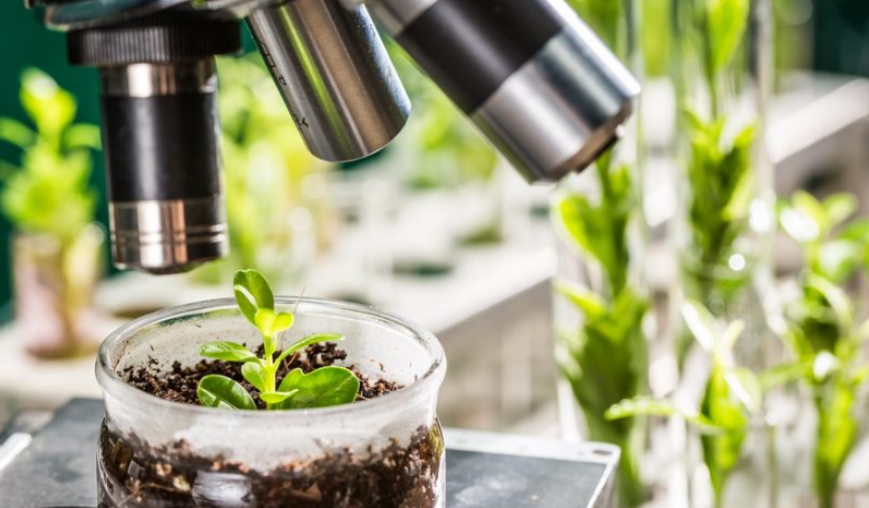 The lack of agricultural scientists with skills in improving yields and passing new farming techniques is a pain point for South African employers, and the government is calling for both local and international personnel with Master's degrees (NQF level 9) to apply for the job openings and get accreditation from South African Council for Natural Scientific Professions (SACNASP).
The average salary of agricultural scientists in South Africa is around R54,200 per month. New recruits earn R28,200 (lowest), while those at the peak of their career take R82,900 monthly.
3. Civil engineers
South Africa is rapidly developing and civil engineers are in high demand to design, grade, and offer construction aid in site developments, improving roadways, railroads, and other municipal utilities to solve the problems that directly impact the citizens through the use of readily available resources.
To pursue a degree in Civil Engineering in South Africa at universities such as the University of Cape Town and Stellenbosch University, you must have a pass in Mathematics and any physical science, meet the required admission point score and satisfy specified subject requirements.
Civil engineers are licensed by the Engineering Council of South Africa (ECSA) after completion of their studies, and they earn between R25,000 to R60,000 per month.
4. Naval architects
Naval architects are specialists in offshore structures and are tasked with designing, building, and maintaining all kinds of ships like submarines, yachts, hovercrafts, oil tankers, etc.
The degree is usually offered as Maritime Engineering and Naval Architecture, and the SA government has invested heavily in universities like Nelson Mandela University as part of the program to realize growth in the marine and maritime space.
The average base salary of naval architects in South Africa is above R600,000, with an hourly rate of over R300.
5. Metallurgists
Metallurgists produce all types of metal components: from tiny precision-made items to huge parts of engines, through an in-depth study of the properties of metals and their practical uses.
They analyze a range of metals like copper, iron, steel, zinc, precious metals, and aluminum alloys and use them to create useful equipment for use in our daily lives, such as cars, guns, and other machinery.
Metallurgists liaise with clients to determine their design requirements, undertake new product research, and develop prototypes and innovative solutions to problems. They can specialize to be either chemical, physical, or process metallurgists.
The average salary of metallurgists in South Africa is R50,000 to R70,000 per month or R850,000 annually.
6. Forensic accountants
Financial accountants leverage their accountancy skills to investigate money discrepancies and inaccuracies in case an account is suspected of fraudulent activity or engaged in criminal schemes.
They use their investigative skills to uncover hidden financial reports and quantify exact losses when preparing analytical data for courts and government agencies.
In South Africa, forensic accountants work in financial institutions like insurance companies, banks, and law enforcement agencies. They must be holders of National Qualifications Framework (NQF) level 8 and be certified by the South African Qualifications Authority (SAQA) as contemplated in regulation 9 (5a).
The average salary of forensic accountants in South Africa is R25,000 per month, which is 7% higher than the national gross salary.
These add up to over R300,000 a year but forensic accountants with vast work experience bag slightly over R900,000 annually.
7. Investment analysts
Investment analysts devise plans and strategies based on prevailing market conditions to willing investors in the real estate sector of the economy and other financial avenues.
They ensure individuals and organizations are at par with the market trends to register profits all year round for market practicality.
They must be experts in problem-solving, bore analytical thinking to use logic, and have quantitative skills and above-average communication skills. Investment analysts in South Africa earn approximately R500,000 per month.
8. Urban planners
Urbanization is one of the profound transformations South Africa has undergone in the past 50 years, and according to a report by Statista, over 60% of South Africans live in urban areas.
This calls for proper urban planning to accommodate growth and revitalize other socio-economic activities in the cities and their metropolitan areas.
Urban planners are professionals who recommend the locations of infrastructures such as schools, roads, and communication lines by creating a vision and coming up with a well-crafted plan to improve the urban environment.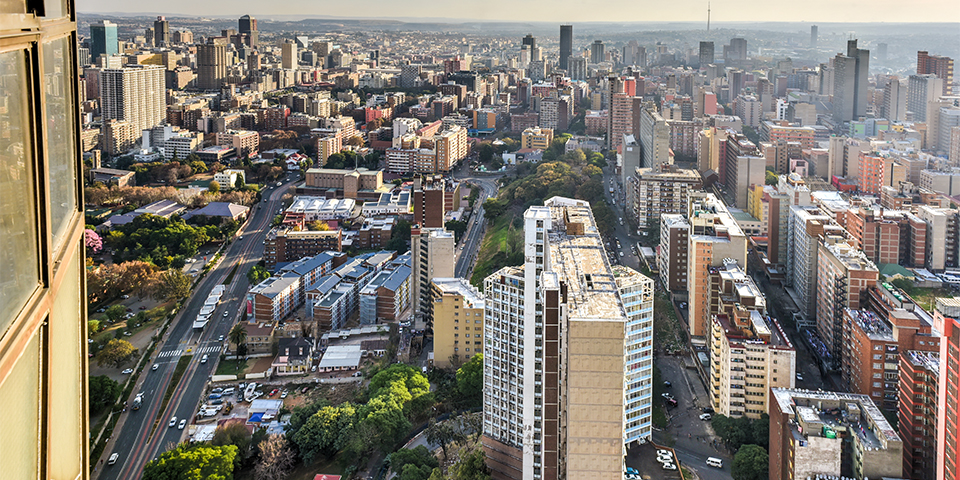 The Bachelor of Science in Urban and Regional Planning BSc (URP) is offered by the Faculty of Architecture and Planning in institutions like the University of Johannesburg, Rhodes University, and the University of Witwatersrand, among others.
According to Payscale, the average salary of an urban planner in South Africa is R96,000 to R1 million – depending on the location of the workstation and the type of contract.
9. Environmental managers
As calls to 'go green' and reverse the negative impacts of climate change intensifies in South Africa, environmental managers are needed to push for the vision as sustainability managers to ensure all bodies are operating under environmental guidelines and combat pollution.
Environmental managers in South Africa are mostly employed by the Department of Water and Sanitation and take home a payout of above R20,000 per month.
10. Materials scientists
Material scientists analyze metal alloys and other artificial materials such as rubber, glass, and ceramics by superconducting them and producing new products that meet the characteristics of their projected use.
They work in processing and manufacturing plants where they conduct experiments and examine their results.
Material Scientists in South Africa earn an average base salary of R200,000 to R550,000 inclusive of bonuses in a year.
Read: These Are The Salaries of All South Africa Government Employees