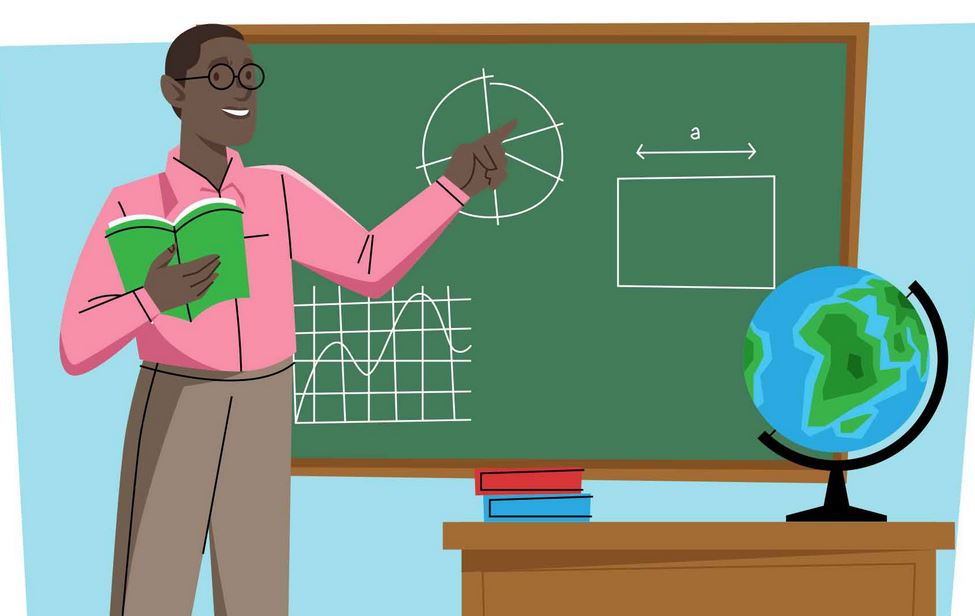 With a very high unemployment rate, South Africans out of school are having to consider career options they would otherwise have not.
Despite its respected role in society, teaching is not exactly a top career choice for many. But the state of the job market has meant that there are now more teachers than there are jobs.
Outside of the developed world, teachers are some of the worst paid professionals. A report by The Varkey Foundation and the University of Sussex in 2018 found that even middle income and relatively wealthy countries like Argentina, Egypt and Russia pay their teachers poorly.
Annual salary: Argentina – $10,371, Egypt – $6,592, Russia – $5,923.
In that report, Ugandan teachers, with an annual salary of $4,205, were found to be the worst paid.
The same report found that Switzerland has the best paid teachers with an average annual salary of $77,491. Completing the top 5 were Germany ($65,396), Singapore ($50,249), Spain ($47,864) and the United States ($44,229).
How much is a South African teacher's salary?
South Africa was ranked about middle of the table, with an average teacher's salary of R350,000.
Of course, the average does not mean every teacher makes that. A lot goes into determining what an individual teacher makes in this country.
The first factor determining a teacher's salary in South Africa is the qualifications. It also matters a lot whether you are employed in a public school or a private school, and at what level you teach.
Let's try to look at some examples.
Read: These are the Highest Paid Types of Lawyers in South Africa
How much do Post Level 1 teachers earn in South Africa?
Post level 1 teachers are the majority in the education sector. They range from 'underqualified' to master teachers.
Underqualified basically means teachers who have been deemed not to have the basic necessary skills and knowledge to teach the subject they are currently teaching. They tend to have a college diploma or lower.
Many of these could have been employed directly by the intuitions, perhaps as a way of cutting costs. They are the lowest paid teachers in the nation, earning between R210 000 and R465 000 per annum.
Post level 1 teachers with a 4 year college degree and a 'Relative Education Qualification Value (REQV)' of 14 earn between R278 000 and R618 000.
Senior teachers earn between R330 000 and R618 000, with those on REQV 14 earning a bit higher than those on REQV 13.
Master teachers earn between R387 000 and R618 000.
Read: How Much Does a Police Officer Earn in South Africa?
How much do Post Level 2 and 3 teachers earn in South Africa?
Teachers who are part of the school management are typically hired as Post Level 2 or 3.
These includes heads of departments, deputy principals and principals.
****************************
Department head and deputy principal
A head of department hired on Post Level 2, earns between R346 000 and R859 000.
A head of department hired on Post Level 3, earns between R413 000 and R930 000.
****************************
Principal
A principal's salary in South Africa ranges from R346 000 to R1 million per annum. It's such a wide range because unlike the lower level, principals are renumerated based on the size of the size of institition they are running.
This is how it breaks down.
/ Level 1 principal (under 200 students): Between R346 000 and R741 000 per year.
/ Level 2 principal (under 450 students): Between R413 000 and R859 000 per year.
/ Level 3 principal (under 750 students): Between R494 000 and R987 000 per year.
/ Level 4 principal (over 1000 students): From R570 000 to over R1 million per year.
/ Level 5 principal (over 1400 students): From R697 000 to over R1 million per year.
How much do Grade R teachers make in South Africa?
Grade R is the year of schooling before joining Grade 1. The R stands of 'Reception' year.
Grade R teachers are some of the most forgotten, yet the role in society is critical. There have been national discussions to raise the salaries of these teachers. As it stands, every region pays theirs differently. For instance, Western Cape Grade R teachers are paid about R9,246 per month, while those in Free State only get R5,000 a month.
The country's average salary for a Grade R teacher is R7 411 according to indeed.com.
How much is a private school teacher paid in South Africa?
As is the case with every profession, teachers in private practice tend to earn more than their colleagues in public schools.
While this greatly depends on the quality of private school they are employed at, teachers here can expect to earn up to 20% more than their counterparts. i.e. between R350,000 and R450,000.
Of course their individual qualifications and other stand out skills e.g. foreign language can play a part in their contract negotiations.
Now read: How Much Do Software Engineers Earn in South Africa?