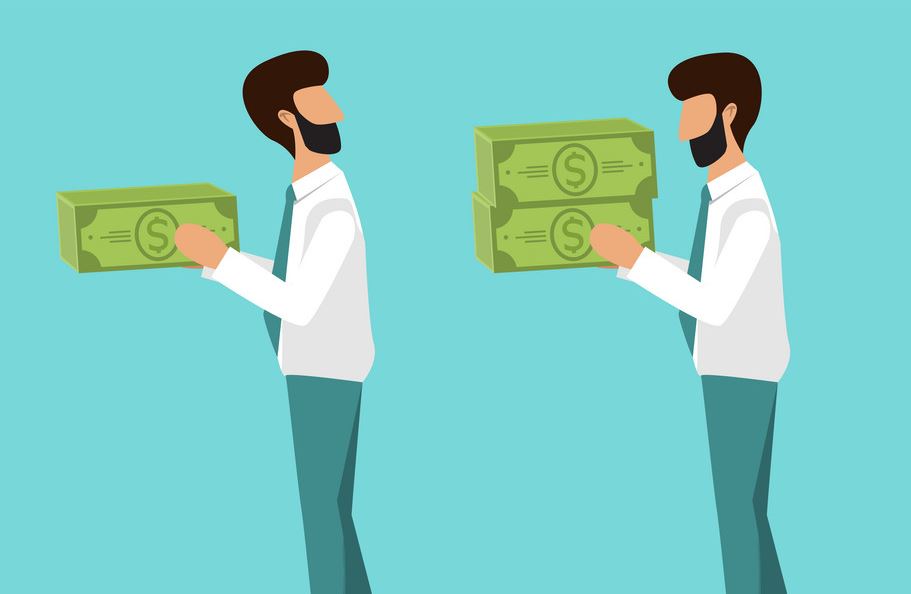 With unemployment in South Africa being at record highs, a career in public service sounds more and more lucrative.
Government employees enjoy all benefits of full-time employment, among them allowances, health insurance, retirement benefits, and most importantly, job security.
Their salaries are however not well understood by most people, until now.
Public Service and Administration minister Ayanda Dlodlo, recently outlined how much public service employees earn. She was responding to a parliamentary query on the cost of a wage increase.
There are 16 salary bands across all of South Africa's public service. All of the over 1.2 million government employees in South Africa fall in one of these bands.
What's the average salary of a South African government employee?
The average annual remuneration across all salary bands stood at R450,000 in March 2021. That was an increase of R50,000 from two years earlier.
Although some top earning salary bands skew that average, there have been research done showing that public servants in South Africa are getting paid better and better. Market analytics group Intellidex, found that the share of government employees earning less than the inflation-adjusted R240,000 a year, fell from 85% of all staff in 2006/07, to just 48% in 2018/19.
The number of those earning above R360,000 annually has increased five-fold in 12 years.
Do South African government employees earn more than private sector employees?
The government and private sector are tapping into the same pool for talent. As a South African in the job market, it is worth knowing which of the two will remunerate you better.
This will of course matter what your industry is, plus the level of experience on top of other things.
However, if we are to use the numbers of the purely average South African job seeker, the government does indeed pay better.
As mentioned, the average salary for public service employees is R450,000 a year (R37,500 a month).
On the other hand, the average salary in the formal private sector is about R277,500 a year (R23,122 a month) according to the government's own statistics.
Not only is the government paying better, but their average pay gives the private sector quite the margin.
---
This is how the average government employee salaries break down per salary band.
| Salary band | Total number of employees per salary level | Current average salary per salary level |
| --- | --- | --- |
| 1 | 263 | R103,562 |
| 2 | 77 651 | R171,278 |
| 3 | 69 003 | R206,957 |
| 4 | 38 663 | R247,296 |
| 5 | 201 244 | R283,227 |
| 6 | 129 361 | R332,985 |
| 7 | 306 703 | R411,227 |
| 8 | 159 899 | R479,868 |
| 9 | 99 927 | R567,956 |
| 10 | 54 510 | R710,273 |
| 11 | 35 365 | R851,022 |
| 12 | 27 399 | R1 222,246 |
| 13 | 7 660 | R1 147,609 |
| 14 | 2 405 | R1 378,620 |
| 15 | 528 | R1 661,168 |
| 16 | 712 | R2 130,602 |
Other salaries:
South African teacher's salary
South African president and ministers' salary
Police officer salary in South Africa
Woolworths South Africa starting salary
Software Engineer's salary in South Africa