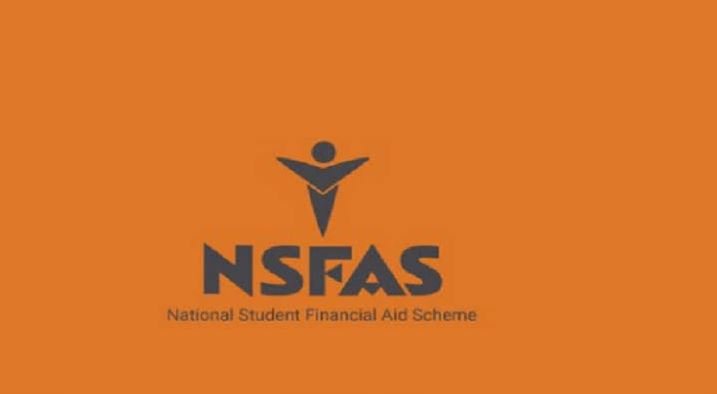 South Africa's National Student Financial Aid Scheme (NSFAS) is a program that sponsors thousands of university and college students across the country.
The NSFAS wallet is a product of the scheme, providing allowances to students funded by NSFAS.
---
How to apply for NSFAS wallet
You will first need to be enrolled in the NSFAS.
To do this, you must complete an application and attach all supporting documents.
This can be done in 3 ways.
1. Apply for NSFAS online
Register your account on www.my.nsfas.org.za.
Link your permanent cell phone number and email address. The system will verify your identity at this point, but will also use these contact details for further correspondence.
Once registered, you will find the option to 'Apply'.
Before beginning the application process, have all supporting documents scanned and ready to upload.
Verify the information you have provided and complete your application.
The system will generate a reference number, which you will use to check on your application status.
2. Apply at an NYDA centre
If you don't want to apply online, you can also apply at your local National Youth Development Agency (NYDA) centre.
This can be particularly helpful if the institution you intend to join is quite far, making a physical application hard.
At the office, complete the application form and attach supporting documents. There are consultants available to assist you if you encounter any problems.
3. Apply on-campus
Every university that partners with NSFAS has an on-campus office for this matter.
If not an NSFAS office, you should be looking for a financial aid office, which should incorporate all forms of aid available to students.
Fill in the application form and attach all documents. Ensure everything is submitted before the deadline.
********************************************
Requirements for NSFAS application
These are the supporting documents that must accompany every NSFAS application. If applying online, submit scanned copies.
/ Valid South Africa green barcoded ID for yourself and everyone else in your family. If you are under 18, you can apply with your birth certificate.
/ Letter from employer or family member who supports you. Recent payslips can work too.
/ Certified copy of a SASSA letter if any of your family members are receiving a social grant.
/ If a dependent in your household is a student, provide proof of registration or acceptance.
/ If the person supporting you is retired, provide a copy of an official pension slip or bank statement showing pension payment.
/ If the person supporting you works as an informal trader, provide an affidavit signed by them to confirm this.
* Where applicable, documents must not be older than 3 months.
---
How to access your NSFAS wallet
Once you are accepted, your institution and NSFAS will determine your wallet payment.
You will then receive an SMS notification welcoming you to the system.
Dial *134*176# to verify your account. Follow the prompts and reply with your ID number.
You will then receive a password. Store it securely.
---
How to unblock your NSFAS wallet
If you happen to forget your password, you can send an email to: unlock@nsfas.org.za
Provide the following information and documents.
/ ID Number and ID copy
/ Full names and surname
/ Cellphone number and email address
/ Physical and or postal address
/ Description of your query
---
How to check your NSFAS wallet balance
You can check your balance either on your phone using a USSD short code, or online.
On your phone, dial *120*176#. Enter password, then select 'Query' (option 2) to view balance and transactions.
*************************************
To check your NSFAS wallet balance online, visit the website celbux.appspot.com
Log in using your cellphone number and password.
Click transactions (under 'more'), and your balance will be displayed there.
---
How to withdraw money from your NSFAS wallet
To access the money in your wallet, you can either withdraw it or spend it at a partnered store.
Withdrawal services are available at: Checkers, U-Save, Boxer and select Spar stores. The daily cash limit is R1000.
At a partnered/registered store, there is no limit on how much you can spend.
---
How much money does NSFAS give to students?
NSFAS is designed to help students meet the cost of living. Unlike other bursary or student loan programs that target tuition and accomodation, NSFAS helps with everything else.
Be it stationery, food, toiletries, transport etc.
Also, this scheme is different in that beneficiaries receive the allowance monthly, paid in cash via the NSFAS wallet or through the institution.
These allowances are subject to annual increases as determined by the Consumer Price Index.
How much you receive is determined by the kind of institution and location, as explained below.
TVET
Accommodation:
Urban area – R24 000 annually.
Peri-urban area – R18,900 annually.
Rural area – R15 750 annually.
Transport: R7 350 annually
Personal care allowance: R2 900 annually
*********************************************
UNIVERSITY
Accommodation: Actual cost charged by university. Private accommodation must not exceed university residence cost.
Transport: R7 500 annually.
Personal care allowance: R2 900 annually
---
Do you pay back NSFAS?
Up until 2018, NSFAS was considered a loan, which had to be paid back after completion of studies.
Since 2018 however, the scheme has transformed into a bursary, in line with the government's free education pledge. Anyone who now qualifies does not have to pay back anything.
For you to qualify for NSFAS, you need to:
1. Be a South African citizen
2. Be from a household with a combined annual income of less than R350,000.
3. Meet university/college entrance requirements.
4. For persons with disability, combined annual household income of less than R600 000.
* NSFAS has no age limit.