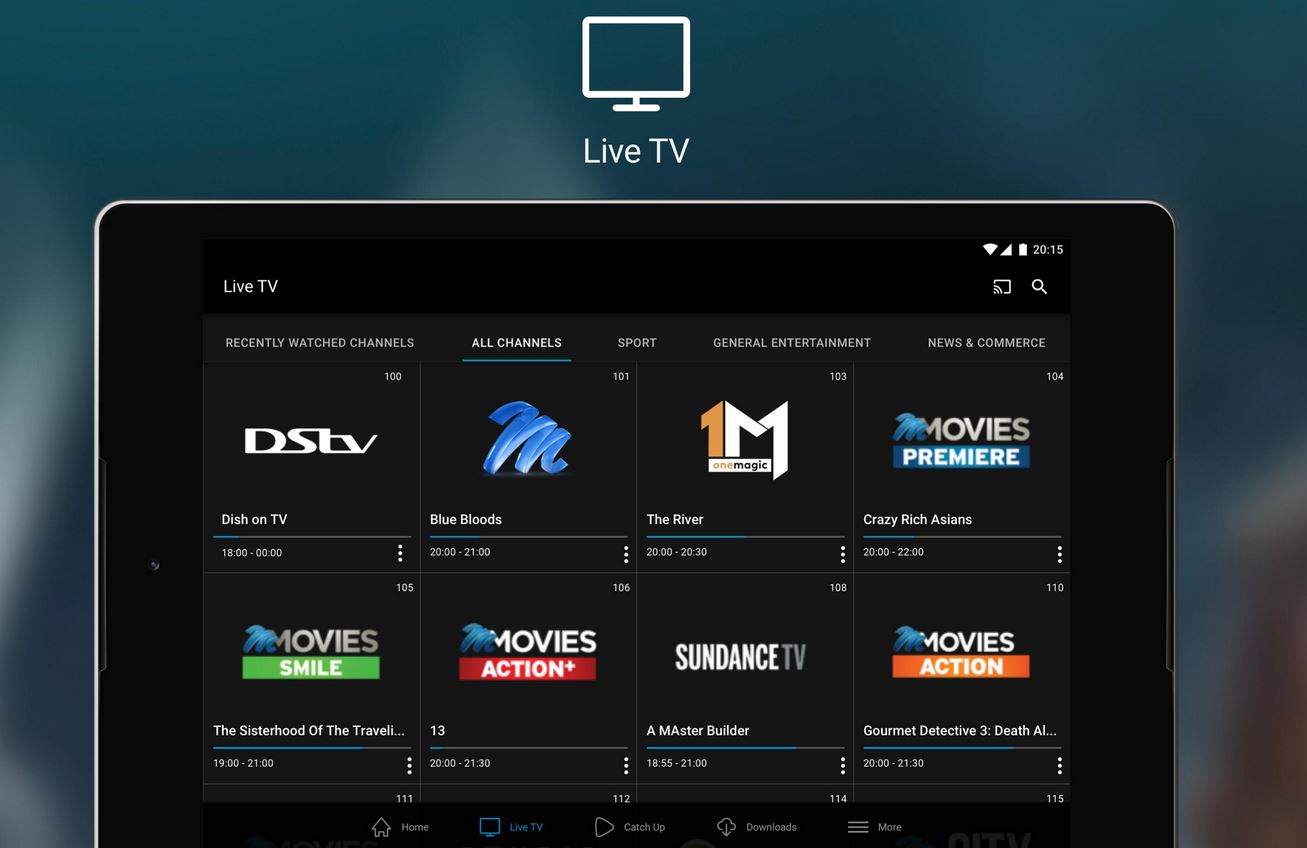 After years of promises and pressure from its customers, DStv has finally unveiled its stand-alone streaming service.
As it currently stands, access to DStv streaming service, called DStv NOW, requires a dish and decoder subscription. This has disenfranchised lots of South Africans and even other Africans who want access to DStv programming but don't want the hurdle of buying extra equipment. That is particularly true in this age of cutting the cord.
As a result of this late entry into the streaming game, DStv has lost paying customers or stagnated in many of their markets, as millions opted for Netflix and other streaming options.
To reverse course, the company will now offer its 6 residential packages as a streaming-only package.
These are: DStv Premium; DStv Compact Plus; DStv Compact; DStv Family; DStv Acces; DStv EasyView.
On top of live TV, streaming customers will enjoy 'Catch up'. One streaming account will allow up to 4 connected devices and a maximum of 2 concurrent streams.
"We are led by our customers' evolving viewing habits and how and when they choose to access our content.
"The option to use the internet to consume content speaks to how DStv continues to diversify its offerings with a clear intention to drive value and convenience for our customers," said Nyiko Shiburi, chief executive of MultiChoice South Africa.
Read: How To Stream Formula 1 in South Africa
What's the Price of DStv Streaming?
If you had hoped to pay less for streaming-only than you would for the dish and decoder plan, you will be dissappointed.
Their pricing information is quite vague, but it certainly appears that the same price applies for both. Indeed on their pricing table, they do not have separate figures for streaming, but rather includes it as an option bundled with the decoder.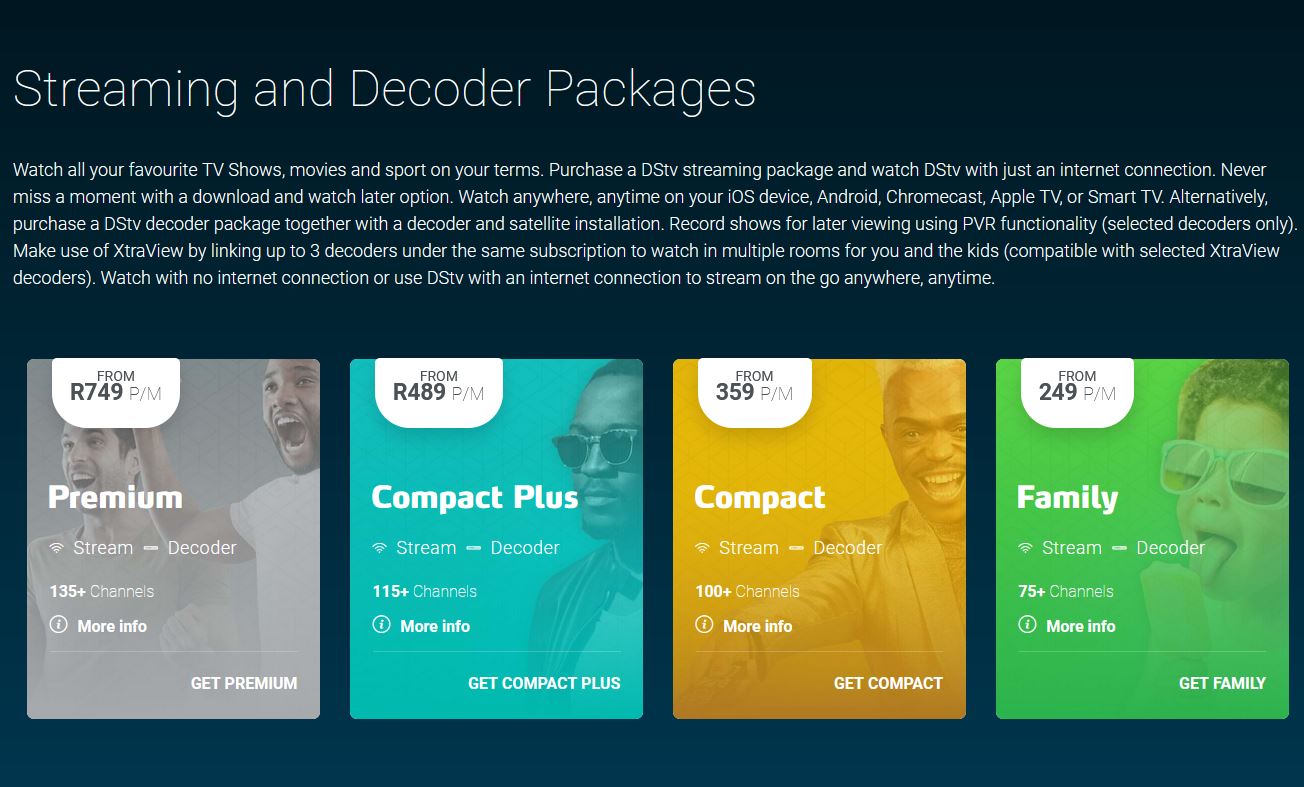 Here's how much you will pay per month for DStv Streaming.
DStv Premium – R749
DStv Compact Plus – R489
DStv Compact – R359
DStv Family – R249
DStv Acces – R99
DStv EasyView – R29
What Devices is DStv Streaming Available in?
Just like its current DStv NOW app, DStv streaming will be available in a wide array of devices and platforms.
It is available on iOS, Android, Android TV, Chromecast, Apple TV etc.
It will also be available on desktop or laptop as a website.
Is DStv Streaming Available Outside South Africa?
DStv is available in many African countries, but they tend to try out new things in their home country South Africa first.
This latest service is no exception.
As of now, all indications are that DStv streaming is only available in South Africa. There is no word on when the rest of the continent will get the same product.
Read: Disney+ in South Africa.. Is it Available.. How To Watch