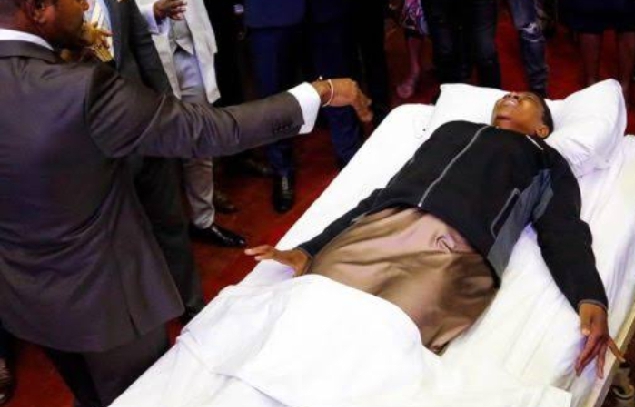 The Alleluia Ministries International (AMI) leader, pastor Alph Lukau has again hit the headlines with more controversy. A few months ago, Lukau performed a 'resurrection miracle' which was obviously staged.

Recently, he has performed more 'miracles' in his church which reportedly people pay just to witness. During the sermon on Sunday, Lukau is said to have healed several sick people and photos of that event were posted on social media. Pastor Lukau also posted some of the pictures taken during the Sunday sermon on the social media where he claimed to have healed people of diseases like HIV and cancer among other deadly diseases.

To witness Lukau miracles is not free. According to the South African, any person who may want to see Lukau's miracle work, has to pay a charge of between R8000 and R16000. This price comprises of accommodation, transport, and any other financial expense.

"After this prophetic weekend, you see the glory of God in your health and finances. You will experience it in your family and in the works of your hands," the paper quotes a statement from the church.