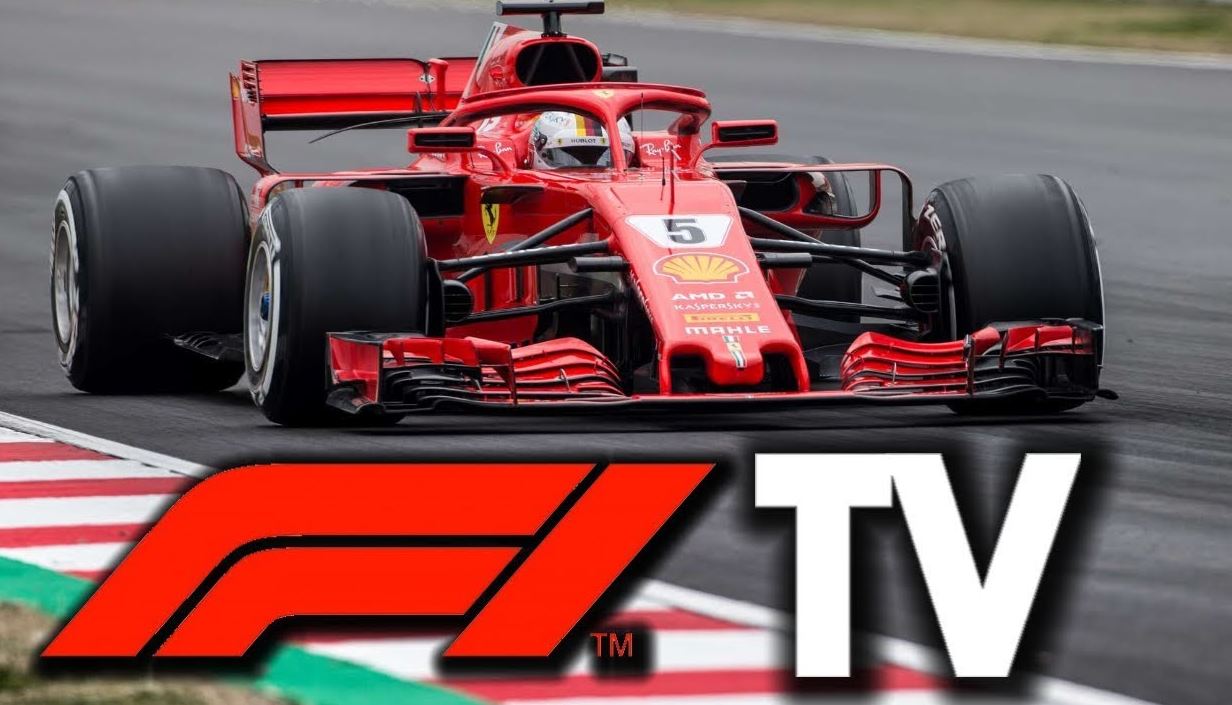 Fans of Formula 1 in South Africa have a reason to smile after the launch of a live race app.
Since 2018, South Africans have only had F1 TV Access, which has race replays, highlights and archives. It however lacked what most fans are looking for; Live races.
Formula 1 has announced availability of the full app in the country, alongside several other African countries including Angola, Botswana, Ghana, Kenya, Mozambique, Namibia and Nigeria.
The full version is dubbed F1 TV Pro, and on top of everything in the Access version, it will also include live racing and access all driver onboard cameras & team radios.
---
Here are the differences:
F1 TV Access
Full Race replays and highlights
On demand access to all F1 onboard cameras
Watch all F1, F2, F3, Porsche Supercup replays
F1's historic race archive
F1 TV Pro
Everything in F1 TV Access
Live stream every track session for all GPs
Access all driver onboard cameras & team radios
Live stream F1, F2, F3 and Porsche Supercup
---
F1 TV Prices in South Africa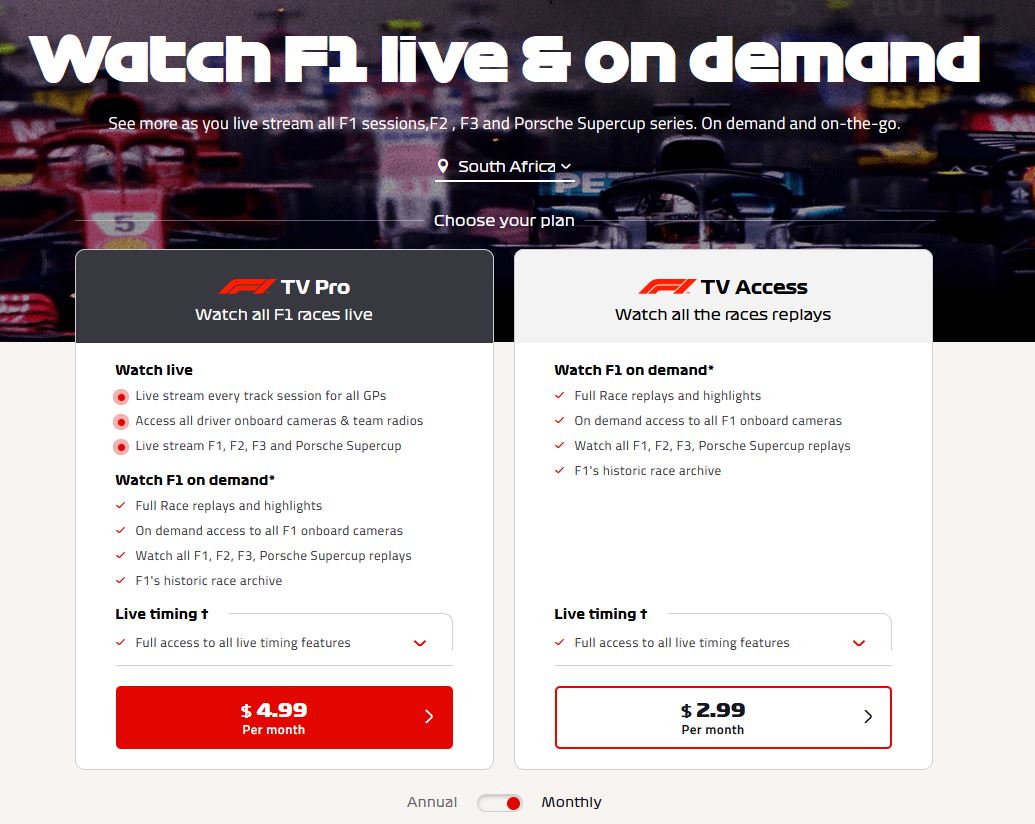 The F1 TV Access price is $2.99 (R46) a month. If you pay for a whole year, the price is $26.99 (R415)
The F1 TV Pro price is $4.99 (R76) a month. If you pay for a whole year, the price is $44.99 (R690)
Unlike Netflix which charges in Rand, payment here is in US dollars, meaning you may be subject to forex fees.
---
How To Stream F1 TV in South Africa
The F1 TV app is available on both Android Play Store and Apple's App Store for small screen streaming. It is also available on Amazon fire tablet, and soon on Fire TV.
It is available on certain Roku models (3900x and above).
You will be disappointed to learn however that F1 TV is not available on popular platforms such as Android TV, LG WebOS or PS4.
You will however be able to stream it on the web, which means you can cast or mirror to a larger screen like your TV.
Hopefully they can launch a TV version of their app soon.
Read: Disney+ in South Africa.. Is it Available.. How To Watch