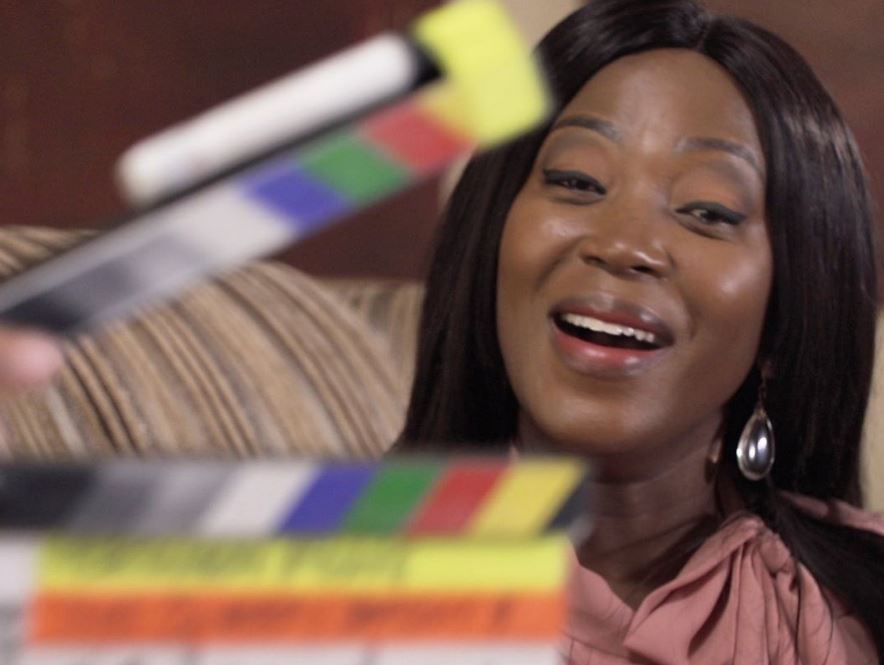 Despite being a huge fan favourite, Rami Chuene was given a wide berth by the South African Film and Television Awards (SAFTAs).
The nominees for the 14th annual edition were announced on Friday last week and it was expected that Rami would get at least one nomination for her outstanding portrayal of T-Gom on The Queen.
She announced her exit from the show last month under controversial circumstances, but was still eligible for consideration.
Thank you for all the well wishes and blessings. It's been a ride. We keep pushing and working because the #SHOWMUSTGOON no matter what.

— Rami Chuene🌈🏳️‍🌈 (@ramichuene) January 19, 2020
Upon the nominees' announcement, Rami's fans went on an online rampage, outraged by the decision to overlook their fav.
One fan tweeted, "No best actress nod for Rami Chuene? Njani? Basadi ba berekile in a big way this past year. A pity. #SAFTAs2020."
The actress replied, subtly blaming the production company for excluding her. She wondered aloud why they (the Fergusons') only nominated a single best actor and a single best actress. She argued that other productions submitted everyone's name for consideration.
"It starts with the production submitting me. Only 1 best actor & 1 best actress were submitted, with all those leads, imagine! They should have cast the net wider like other productions. So we'll sit together in the losers corner and root for Loy.
"Babe!!! And @TshedzaPictures submitted everyone too. If there was a cleaners & catering category, they would have submitted them too. Now, that's a bunch of winners!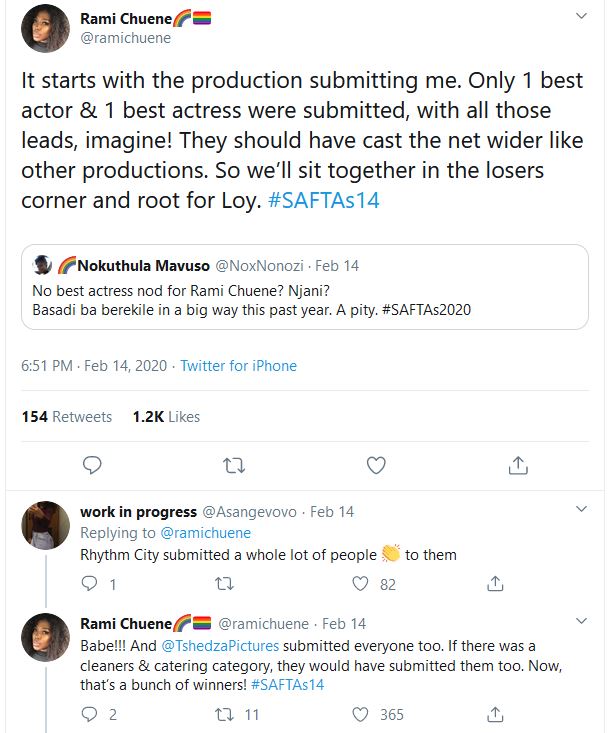 It will be remembered that Rami's exit from The Queen was not amicable. She was reportedly booted out by producers Connie and Shona Ferguson following some behind-the-scenes feud.
The trigger for this apparently came after Rami sided with Vatiswa Ndara following her open letter to sports, arts and culture minister Nathi Mthethwa.
In the letter, Vatiswa brought to light allegations of exploitation in the industry, particularly in productions run by the Fergusons' production company.