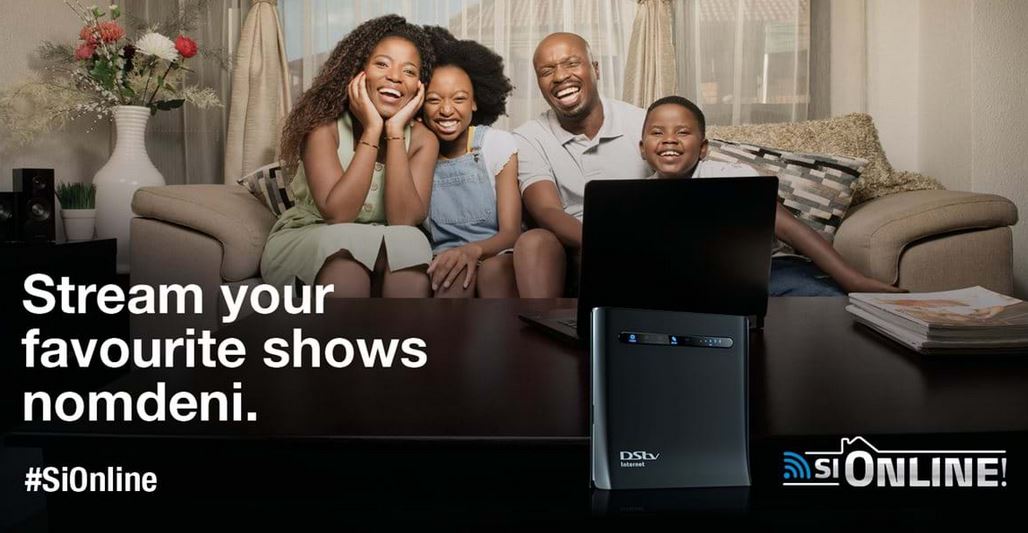 On Tuesday, September 21, Multichoice launched its much awaited internet offering. We know the company as a content provider, but now they are entering the internet game.
The new service is called DStv Internet, and is basically a fixed wireless service offering internet using a SIM card and WiFi router.
It is a service targeting those without fibre or any other reliable internet service.
Since it is an over the air service, there is no unlimited plan. Instead, Multichoice offers 3 plans of metered data.
25 Gigabyte (GB) Anytime and 25 Gigabyte (GB) Night-time data.
110 Gigabyte (GB) Anytime and 110 Gigabyte (GB) Night-time data.
220 Gigabyte (GB) Anytime and 220 Gigabyte (GB) Night-time data.
"Customer experience is at the forefront of MultiChoice's continued product innovation. DStv Internet provides South Africans with connectivity for all their household internet requirements, giving them more convenience and choice," says Nyiko Shiburi, Chief Executive Officer of MultiChoice South Africa.
Does DStv Internet come with a DStv subscription?
Unfortunately no. DStv Internet is a separate offering from Multichoice. There will be available bundle options featuring the DStv Internet data package and a DStv subscription, but at its basic, it is a standalone offering.
DStv Internet customers do not need a DStv subscription. In fact, the bundles can be used for pretty much anything, from email to social media to YouTube.
Read: How To Cancel DStv Subscription in 2021
What are DStv Internet Speeds?
DStv Internet will be riding on the infrastructure of MTN. So, the speeds of this service are what MTN speeds are. This of course varies from place to place.
What is DStv Trusted Home?
This is another premium service, only available to DStv Internet users.
It is "an AI-driven network security and Wi-Fi management solution developed jointly by MultiChoice's digital platform security subsidiary Irdeto, and Minim – the creator of intelligent networking products."
It comes in the form of an iOS and Android app, that puts subscribers in control of their WiFi connection, secures the home network from online threats, and offers parental control features.
This service will be available to the first 20 000 DStv internet customers, free for 12 months. After 12 months, customers will have the chance to opt-out or add a monthly charge of R30 to their DStv Internet bill.
What is SiOnline with DStv Internet?
These are packages that bundle together your DStv Internet and your DStv subscription.
Where can you purchase your DStv Internet?
You can make your purchase online or at DStv walk-in centres across South Africa.
Also read: DStv Launches Stand-alone Streaming Service. No Need for Dish and Decoder