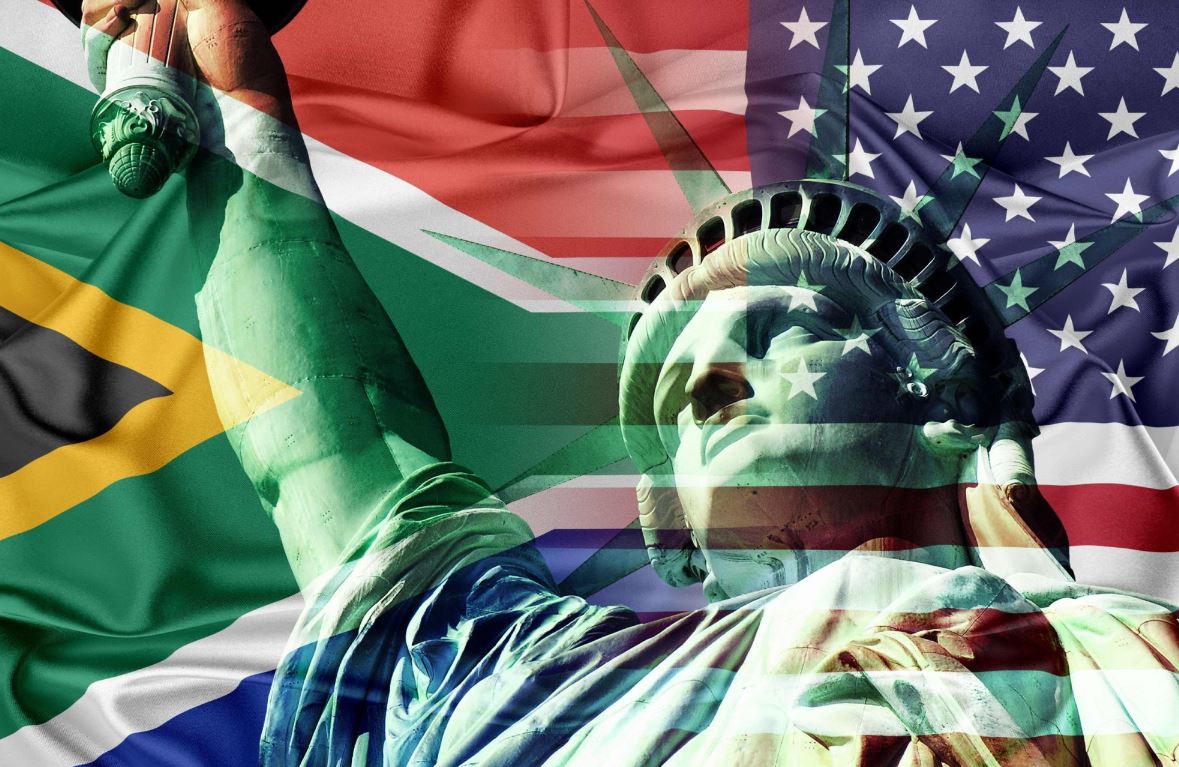 Somewhere deep within us, we all want to experience the 'American dream'. It is a recognition that nowhere else in the world are some things possible, other than the United States of America.
South Africa's very own Elon Musk is living this dream. He wouldn't be the world's richest man, or second richest depending on mood in the stock market, if he remained in South Africa.
He would not have founded successful companies in his early career, then sold them for hundreds of millions anywhere else in the world. His electric car company would have amounted to nothing almost everywhere else.
And certainly, no other country would have supported his rocket company. No other country even has a space agency capable of dishing out contracts worth billions of dollars to private companies.
Elon Musk is the perfect example of the American dream.
South Africans have been trying for years to have this opportunity. To live and work in the US and hopefully make something of their lives.
However, this is not always a walk in the path. Even getting into the country can be a challenge, leave alone living and working there.
But as with most country's immigration policies, there is a work-around for rich people.
---
How wealthy South Africans can immigrate to the US.
The US provides a simple and guaranteed path to permanent residency or citizenship to people of means.
Through the Immigrant Investor EB-5 Programme, any foreigner who invests $900,000 in a government approved development, particularly in what they call a designated Targeted Employment Area (TEA), is guaranteed green card status. Targeted Employment Areas are basically rural areas or areas with high unemployment thus requiring huge infusion of capital.
It's really a win for everyone. The US gets capital for underfunded projects, while you get to put your money in a safe investment. After 5 years, you will be eligible to become a US citizen with the all-powerful US passport.
Dr Andrew Golding, chief executive of the Pam Golding Property group, says that wealthy South Africans are quickly jumping on this opportunity, with the states of Florida and Texas being their most popular destinations.
The choice of Florida is quite curious, in that its amazing weather has made it the most popular state for retirees in the US. Perhaps that points to the age group of the South Africans investing there.
There is also a rise in rich millennials taking up the offer.
The programme grants you, your spouse and dependent children under the age of 21 the right to live, work, study or start a business in the United States. After 5 years, you all have the right to become US citizens.
Read: South Africans To Benefit from New UK Visa Rules
---
How long does is take to get a US investor visa?
In recent months, the time to complete your application and get on your way to the US as an investor has dropped from over 20 months to just 13 months.
This is according to Stuart Ferguson, chief executive of immigration specialists American Dream.
"We are also seeing a faster adjudication process, with our current processing timeframe dropping from approximately 20 to 13 months, and with South Africans enjoying the advantage of visa availability and priority adjudication," he said.