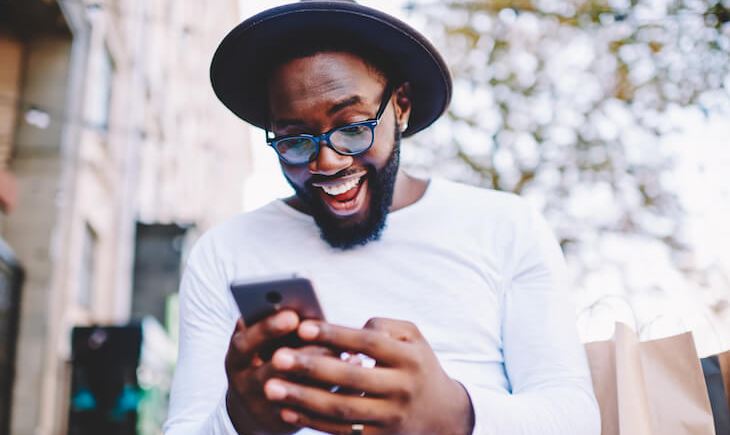 Did you know that you can actually turn hobbies into an income generating activity?  Hobbies are activities we engage in during our leisure time. We tend to pass time engaging in the hobbies of our preference, whether it is video gaming, gardening, reading a book or travelling.
However, most people do not know that they can actually earn from their hobbies.
Here are hobbies that can make you money in South Africa.
---
Catering
Are you gifted with cooking skills and enjoy cooking delicious meals? Then, this is just a perfect opportunity for you to start a catering business. Who doesn't like eating a delicious 'home-cooked' meal. In major cities like Johannesburg, large number of people flock the city on a daily basis, and this can form a large market for your business as you retail your foodstuff to them. Consider starting this kind of business as it is not capital intensive and is easy to start and run.
---
Coding
Some people have interest in computers and technology and enjoy coding as a hobby. There is a great opportunity to make money that can result from this hobby. For instance, with basic knowledge of developing websites and creating applications, you can land a job as a developer in any firm, or freelance online on platforms such as Fiverr and Upwork.
Another reason for high moneymaking potential of this hobby is that most businesses are adopting the online model where each business requires at least a website. With such a great opportunity, coding is definitely a sure bet.
To start, one needs to have basic knowledge of web developing languages such as HTML, CSS and programming languages such as Java Script.
---
Tutoring
Another hobby that can make you money in South Africa is offering tutor services. If you are good in a certain subject and can teach it well, consider starting tutoring for students who are weak in those areas. In addition, you can form a team of academically strong people and start tutoring services.
This is how Kealebonga Mokolobate, a student from the University of the Witwatersrand started A-plus Learning, an on campus tutoring startup offering academic support for students.
---
Start a You Tube channel
If you are a person who spends most of his or her time online in South Africa, consider starting a YouTube channel. It is simple to create a channel as long as you have plenty of ideas that will keep the channel running.
With a successful channel, YouTube runs ads on your videos, and the more the views you get, the more money you make. Earnings per 1000 views range anywhere between $0.5 to $5. It depends on a lot of factors such as video length, topics and which country your audience is viewing from.
There are many channel ideas and it is up to you to decide what you enjoy doing. It could be vlogging about your life, offering tutorials on a certain subject, or even a 'documentary-style' channel.
---
Blogging
This is one of the best hobbies because you can turn it into either a side hustle or a full-time career. You can start a blog, such as a news blog, creative writing blog or even one covering general lifestyle, and make a lot of money on the way. It is important however, to know which audience you are going to target.
This type of business requires a simple website and little management. Earning is through running advertisements of companies on your website once you have attained a considerable traffic of viewers of your website.
With a decent enough audience, you can also seek sponsorships from relevant companies and make even more money in the process.
---
Driving (Uber)
This one goes without saying. Nowadays, everyone is using a taxi hailing service like Uber. This presents an easy opportunity for easy money.
If you have access to a car, you can sign up as an Uber driver and make use of your free time by picking up and dropping passengers to their destinations. Driving may already be a hobby of yours, so why not do it for money anyway.
Uber drivers in South Africa make a decent amount, and monthly incomes of over R25,000 are quite common in major cities.
---
Painting
So you are a decent painter. Why not get paid for your effort.
South Africans are looking for art every time, and a decent hand-drawn painting is very attractive. You may not be Van Gogh, but you may be surprised by the number of people who are actually interested in your work.
Present your paintings professionally in a good quality frame and you might end up getting a bumper pay day.
---
Writing
You may not have heard of Erika Leonard, but you definitely know her work; The Fifty Shades trilogy.
Using her pen name E.L. James, she first published Fifty Shades of Grey as an e-book, and sold it on her own site. It went on to sell millions of copies and later became a major motion picture.
In an era where publishers are looking for only the best-known writers, it is difficult for beginners to get publishing deals. Often this means a lot of good content is stuck on unknown writers' computers. This could be you right now.
The good news is that the internet has democratized writing, and today you can get started without a publisher. Amazon and other services will publish your e-book and turn your hobby into a money-generating activity. You don't even need months or years like in the case of a traditional publisher. With a ready book, you can have it up instantly.
---
Making and selling crafts
Some people are just blessed with their hands. Whether its making nice fashion designs, nice home decor items or things like vases, toys etc., you can turn your gift and talent into a cash machine.
There exists a website on the internet dedicated to people like you. On Etsy, you can sell any craft and make good money out of it. You can even make your own website and cut out the middleman in your transactions.
Marketing your venture will be a challenge, but with social media, a constant flow of clients is guaranteed.
---
Other hobbies in South Africa that can make you money
Photography
Becoming a Coach
Writing
Professional Gaming
Fitness instructor