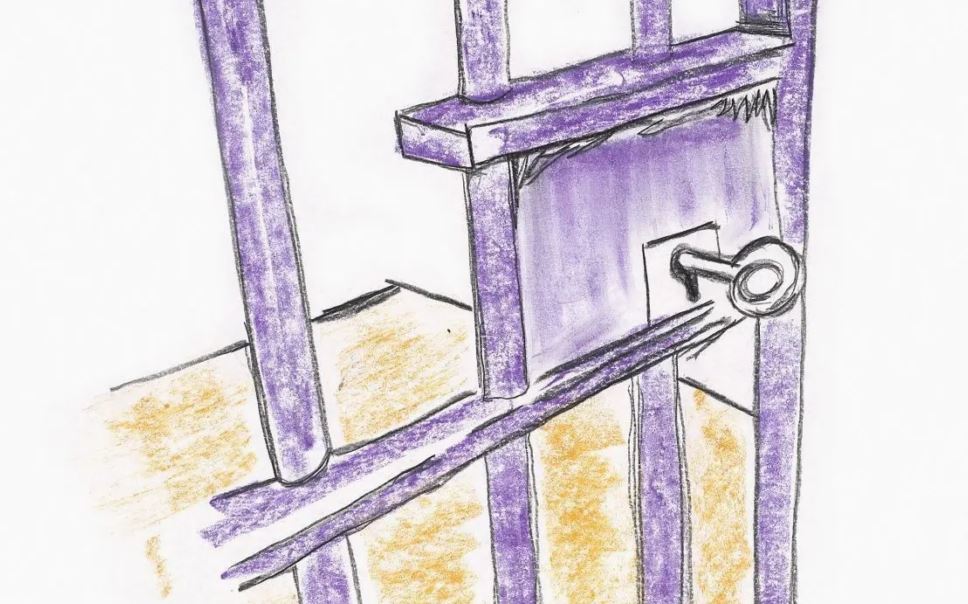 A sketch by Nelson Mandela has been put up for auction and is tipped to fetch top price. The wax pastel crayon sketch of Nelson Mandela's cell door at Robben Island will be auctioned this week by Bonhams in New York City. It is part of an African modern and contemporary art collection.
The Thursday auction is tipped to bring in between R860,000 and R1,300,000.
This painting was part of Mandela's personal collection, painted by him in early 2002, under the supervision of this art teacher Varenka Paschke. He completed about 22 paintings of things he found symbolic or emotional during his incarceration on the island.
"When my father retired as the president, he didn't have much to do," said Mandela's daughter, Makaziwe Mandela who inherited the sketch.
"I think for him, art was a good way of expressing himself or trying to come to terms with his history and his demons but just coming to terms with his whole life."
Mandela's cell no. 5 has become a pilgrimage destination for many seeking to trace his journey, including presidents and world leaders.