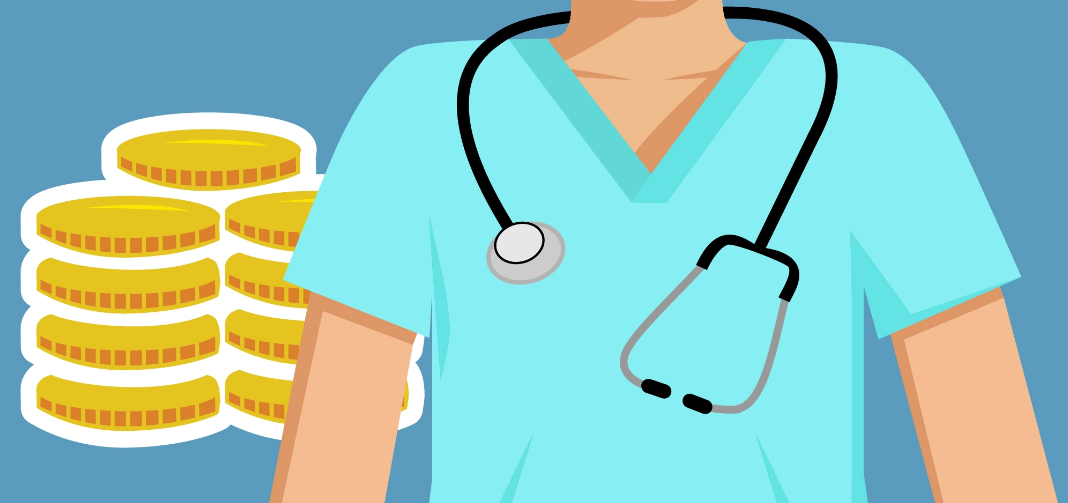 A career in the medical field as a doctor is a noble calling because they play an integral part in ensuring the survival of our society through quality patient care and treatment.
If you are interested in becoming a doctor in South Africa, or maybe you have already graduated and pledged to adhere to the ethical code Hippocratic oath, which defines the code of conduct of doctors, then your number one ambition is to save lives.
But let's be practical about it. The cost of becoming a doctor is enormous. The tuition fees, residency, and travel expenses are too expensive, and you are wondering if the career is really worth it to recoup the money spent; in form of salaries.
Well, take heart. Here is the average salary of a doctor in South Africa, requirements to study for Bachelor of Medicine and Surgery, and institutions offering the course alongside tuition fees.
Let's take a look:
What is a doctor's salary in South Africa?
Doctors are some of the best paid professionals in the world. They perform indispensable duties and are well compensated.
In South Africa, doctors take home salaries above the national average of R23,900.
The average starting salary of a doctor in South Africa is R29,000 for inexperienced physicians from medical schools. This differs from the median salary of over R70,000 for doctors with over 3 years of experience and above R130,000 for consultant and specialty doctors.
This wage gap is created by the difference in the number of years in service, the location of the hospital, specialty, and other additional roles a doctor may take up at a hospital.
Typically, doctors in private hospitals tend to earn more than doctors in government-run medical facilities in South Africa.
Read: How Much Does a Bolt Driver Make in South Africa?
What are the requirements for studying medicine in South Africa?
Working in the medical field can be immensely satisfying because you enjoy a good salary and positively impact lives on a daily basis.
But before you find yourself treating patients and recommending medicines, you must undergo rigorous training to perfectly understand the complex multicellular marvel of the human body and its operations. This is done at a medical school.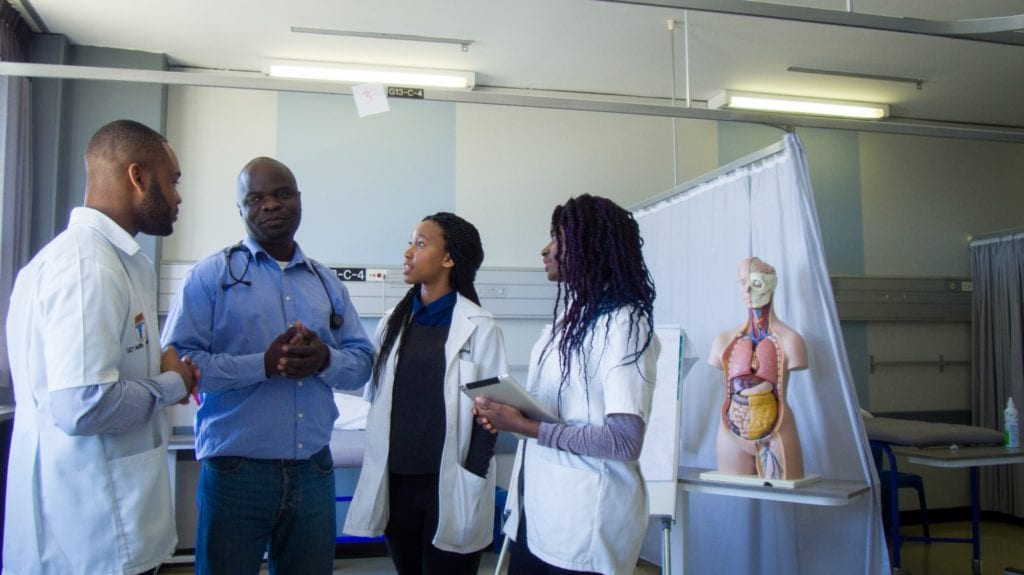 With that said, you are eager to know what it takes to join one. Okay, here are the requirements for joining a medical school in South Africa:
* Students must have sat and excelled at National Benchmark Test
* Score a minimum of 70% in the National Senior Certificate exams
* Have level 4 or 5 in English/Home Language, Mathematics, and Life or Physical Sciences, depending on the university
The admission criteria of medical students to various universities in South Africa differ due to the different approaches they employ when picking the best-suited students.
They award varied admission points on matric subjects thus, advisable to do deep research on the website of your desired medical school and check if you qualify to pursue a Bachelor of Medicine and Surgery in South Africa.
How long does it take to become a doctor in South Africa?
It takes six years to be a doctor in South Africa. Four years to complete the Bachelor of Medicine and Bachelor of Surgery (MBChB) degree program and two years of internship before you are licensed to practice by the Health Professions Council of South Africa (HPCSA).
Best universities to study Medicine in South Africa, plus costs
A medical career starts with choosing a program that bests suits your interests, location prospects, and even pocket. Here are the best medical schools in South Africa that are affordable and best placed for an extremely rewarding career.
Which is the best university to study medicine in South Africa?
| | | |
| --- | --- | --- |
| Rank | Medical school (university) | Average tuition fees per year |
| 1 | University of Cape Town – UCT | R83,000 |
| 2 | Stellenbosch University – SU  | R68,300 |
| 3 | University of Limpopo – UL | R67,800 |
| 4 | University of Witwatersrand -Wits | R64,500 |
| 5 | Sefako Makgatho Health Sciences University – SMU | R64,000 |
| 6 | University of Pretoria -UP | R60,000 |
| 7 | University of Free State – UFS | R63,516 |
| 8 | University of KwaZulu Natal – UKZN | R51,500 |