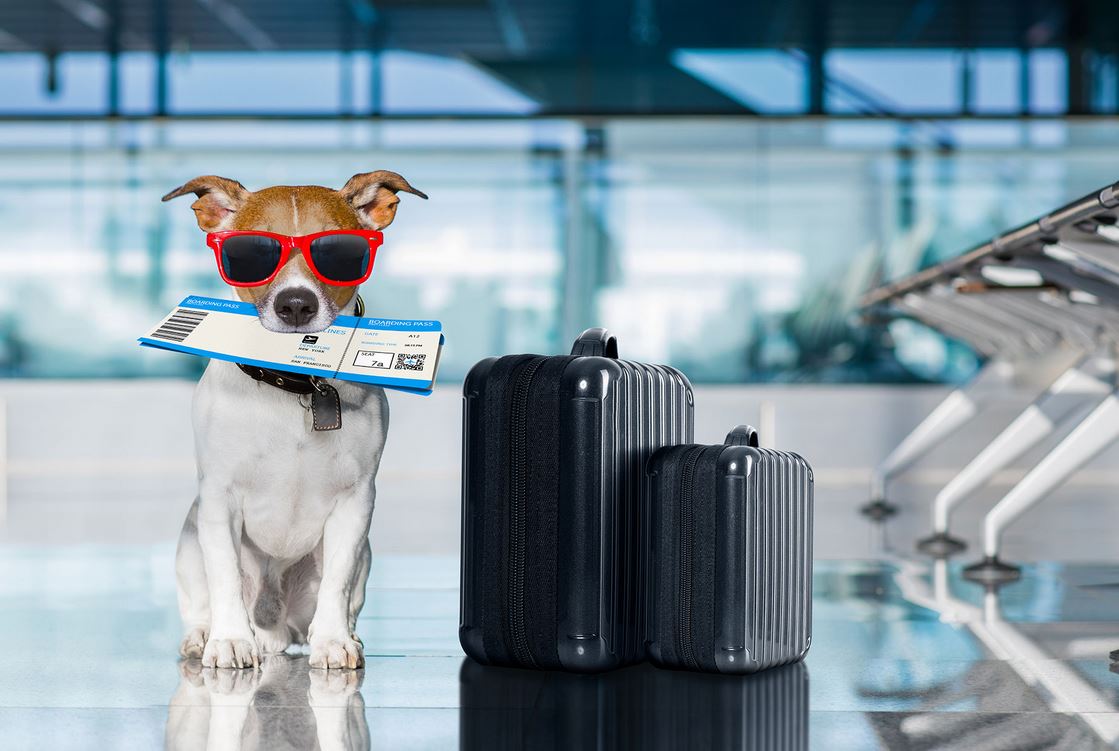 South Africa is one of the most beautiful destinations in the world, which makes it very popular for tourists.
It has great weather and amazing sceneries all year round. Once the world starts travelling again, there is no doubt tourists from all over the world will stream back to SA.
The biggest source of overseas tourists in South Africa by far is the United Kingdom. Over 450,000 of them arrive in the country every year.
United states and Germany follow with over 250,000 annual tourists each. France and Netherlands complete the top 5.
In case you have noticed, all these are countries that rank highly on the pet-loving nations list.
Which means that many of them, whether they are immigrating into South Africa permanently or just for short visits, will want to bring their pets along. After all, they are family members.
So what is the procedure?
Read: Can Foreigners Buy and Own Property in South Africa?
---
How to import pets into South Africa.
Before shipping your pet or live animal or even animal products into South Africa, you must first seek authorization from the SA government.
Apply for a veterinary import permit from the Director of Animal Health.
Cats and dogs, unlike farm animals like goats, horses or pigs, do not need authorization from the Registrar of Animal Improvement.
Regulations and health requirements change often, so if you need an up to date breakdown of all requirements, contact the Directorate: Animal Health – Fax: 012 329 6892 or E-mail: VetPermits@daff.gov.za.
There are many direct or connecting flights to South Africa.
You will want to fly through the cities of Cape Town, Johannesburg or Durban, as that's where pets are typically cleared.
---
How much does it cost to import a pet into South Africa?
The cost is typically revised annually by the government, but mostly there are negligible or no increments at all.
As of 2021, an application for authorization to import an animal and/or genetic material into the Republic of South Africa is R320 per application. That's about 20 USD.
* There is a special import permit for animals for specific purposes such as horses for a race. The price is R360 (23 USD).
---
How to apply for a South African pet import permit
As mentioned, pets moving into South Africa will need authorization from the South Africa's Department of Agriculture, specifically the Directorate of Animal health.
Here's how you get it.
**********************************
1. Complete the relevant application form. There are 3 forms depending on whether your pet will require quarantine upon landing, or not. You can always contact the Directorate if you are not sure which form to fill.
2. Pay for the veterinary import permit using these details:
* Name of bank: Standard Bank of South Africa
* Name of account holder: National Department of Agriculture
* Account No: 011219556 International Band
* Branch: 010845
* IB brand 0001982 Centre Code
* Swift Code: SBZA-ZAJJ
* Name of the branch: Arcadia
* Reference must be the importer's name and surname. In cases where you are applying on behalf of someone else, please make sure that you pay in the name of that person or company.
* All applications need proof of payment before any processing can begin.
3. Include in the application information on how you intend to receive the permit. physical collection or sent via postal mail.
4. In cases where quarantine is needed, contact the the veterinarian at your port of entry:
* Johannesburg: Tel: 011 973 2827 or fax: 011 973 2828.
* Cape Town: Tel: 021 551 2050 or fax: 021 551 1378.
* Durban: Tel: 031 368 8503 or fax: 031 337 7469
5. Complete the indemnity declaration (only for imported animals or birds undergoing quarantine). This can be obtained at the permit office of the Directorate: Animal Health.
6. You will need to provide a veterinary health certificate from your own country, written in English by a veterinarian authorized by the veterinary authority of your own country. For example in the UK, your vet should be licensed by the Royal College of Veterinary Surgeons, or an equivalent body.
This certificate must be completed and signed not more than 10 days prior to your departure.
It should include a report on the medical assessment of the pet from tests conducted within 30 days of the flight.
******************************
So to wrap up, you will present the following to the South African veterinary import control officer at the port of entry:
/ Original veterinary import permit.
/ Original veterinary health certificate
/ Any other documentation specified, e.g. indemnity declaration, rabies vaccination certificate, CITES permit, etc.
******************************
Before departing your own country, you might need an export license. For instance, dogs and cats travelling from the UK to South Africa need to have UK DEFRA export license. It has to be signed by a recognized vet.
Enquire in your own country what export documents you need.
---
Are pets moving into South Africa put in quarantine?
Whether your cat or dog is put into quarantine upon landing in South Africa depends.
One sure-proof way of ensuring this does not happen is making sure your pet gets a clean bill of health from your vet. Make sure the health certificate is in order, and completed within the required time. i.e. not more than 10 days prior to departure from your own country.
To prevent rabies, pets from countries where rabies is still prevalent will have to present a rabies vaccination certificate in order to avoid quarantine.
The UK is generally considered 'rabies-free', and therefore does not need a rabies vaccination certificate. However, since South Africa itself is not rabies-free, you may need to get one for the protection of your pet and yourself.
Many western countries are either 'rabies-free' or 'rabies-controlled', but there is no single agreed on classification. You may need to seek clarification from the South African authorities on how they classify your country.