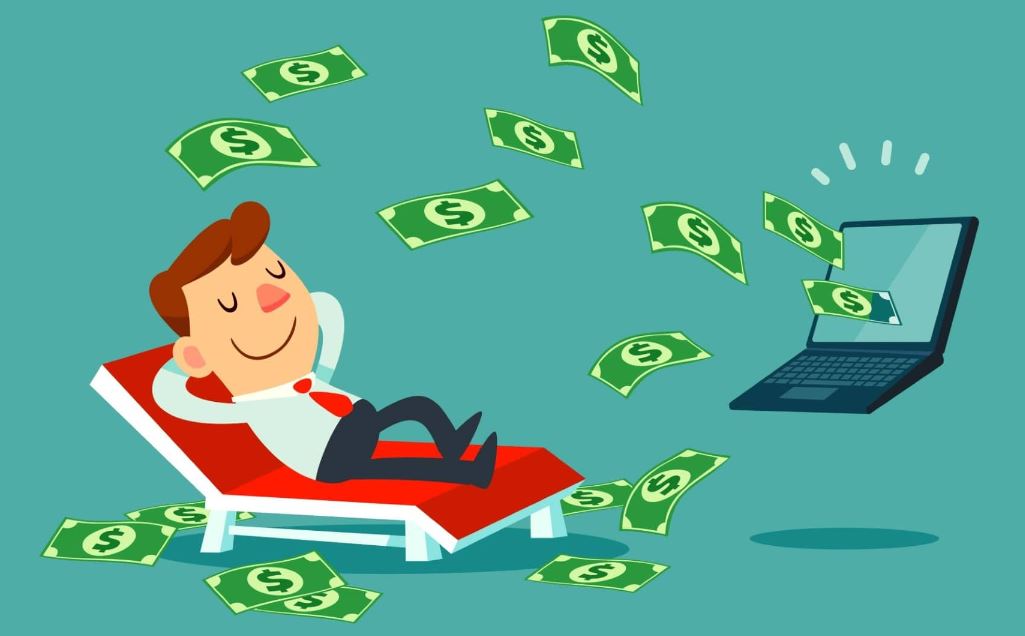 South Africa is dealing with an urgent and dire unemployment crisis. Estimates put the unemployment rate in the country at over 35% in 2022, one of the highest in the world.
While developed countries have made a remarkable comeback following the Covid-19 pandemic, South Africa is struggling. However, the job crisis in the country did not start with Covid. Long before the pandemic, South Africa had been suffering from an economy struggling to keep enough people employed.
South Africa may be Africa's most advanced economy, but poorer African nations are doing better when it comes to keeping their citizens employed.
As a result of lack of decent employment options, more and more South Africans are venturing out to find new business or freelance opportunities that can support their lifestyle.
In this article, let's look at 14 things you can do to make R1000 a day.
Blogging
Starting a blog is still one of the best things to do for a consistent income in South Africa. Yes, this is not 2008, but the demand for information is still strong.
While the glory days of blogging are mostly over, there is enough new information every day to accommodate your new blog.
You can start blogging on anything, from the local news to niche topics like finance, technology, blockchain etc.
With blockchain for example, there is a whole universe of ideas and subtopics, with more being created everyday. For instance, you can choose to concentrate on something like NFTs or Decentralized Finance.
Blogs that specialize in a single topic tend to perform better and earn much more than blogs that talk about everything.
With a finance blog for example, you only need about 3000 visitors per day to your blog, to make R1,000 a day. For a general information blog, you may need upwards of 20,000 visitors to make a similar amount.
While blogging is a potentially very lucrative business, it requires a lot of patience and consistency. It is very common to go for months without seeing a single cent from your work, but once your authority is established, there is a lot of money to be made.
To start a blog, you only need basic internet understanding.
You'll require to settle on a Content Management System (CMS), of which WordPress is the most preferred. Then you'll need to buy a domain name, and a hosting package.
In total, it should not cost you more than R800 to get started.
Paid surveys and research
You will be surprised by how many companies are willing to pay people for their opinion.
Taking paid surveys online is a favourite of many South Africans who are just starting to try earning money on the internet. It is true that there are many scams out there, where money is either demanded from you, or you don't get paid after the fact.
However, there are a few legit survey platforms. Swagbucks is one of the oldest and still one of the most preferred survey sites. Others are MyPoints and InboxDollars.
Naturally, most of these survey websites are looking for opinion from American or Western consumers. However, you will often find surveys in which South Africans' opinions are needed.
Admittedly, none of these platforms will earn you R1,000 a day on its own. It is therefore wise to spread your wings to as many as possible, while also avoiding the scams that are just out to get your money.
A good rule of thumb is that you will not be charged for your opinion. Sites offering you higher levels or packages, where you pay a certain sum for a potential to earn more, are more often than not scams.
Flipping
Flipping is another way you can make good money doing honest work. Basically, it means buying items at a bargain and selling them for a profit. You can do this fulltime or even part-time.
There are many ways you can source your items in South Africa. Backyard sales are a popular method, so are auctioned items, or making trips to second hand stores.
Furniture of all kinds, antique, collectibles, appliances, electronics, clothes & shoes, bicycles, exercise equipment, car parts, power tools, commercial equipment, etc. are some of the most popular items to flip in South Africa.
If you are short on starting capital, begin with cheaper items like clothes and home appliances. When your finances are better, you can then venture into big ticket items like industrial equipment, construction equipment or even whole cars.
To find suitable sales, make a point of reading public notices, both physical and online, and then make networks in the industry.
The easiest places to flip your items are online classified platforms like Gumtree. However, don't ignore offline marketing, especially when it comes to high ticket items.
Online teaching
We are living in a golden age of education. Anyone with the adequate skills and qualifications can take on a tutoring job on the internet, and make thousands while at it.
In online teaching, you can have a class of one, or thousands. It all depends on how you do it and the demand for whatever you are teaching.
And there is no shortage or people from all around the world willing to pay top dollar for certain skills.
There are several ways to go about online teaching. You can create courses and sell them on platforms like Udemy. Depending on the complexity, you can price your course for a couple of dollars or hundreds of dollars.
Other platforms you can sell your course are Teachable and Coursera
Another option is to get paid via subscriptions. Instead of selling your course once, why don't you get paid for the number of students that listen to you.
Skillshare is the best platform for this. You get regular payments corresponding to the number of students you have in your class.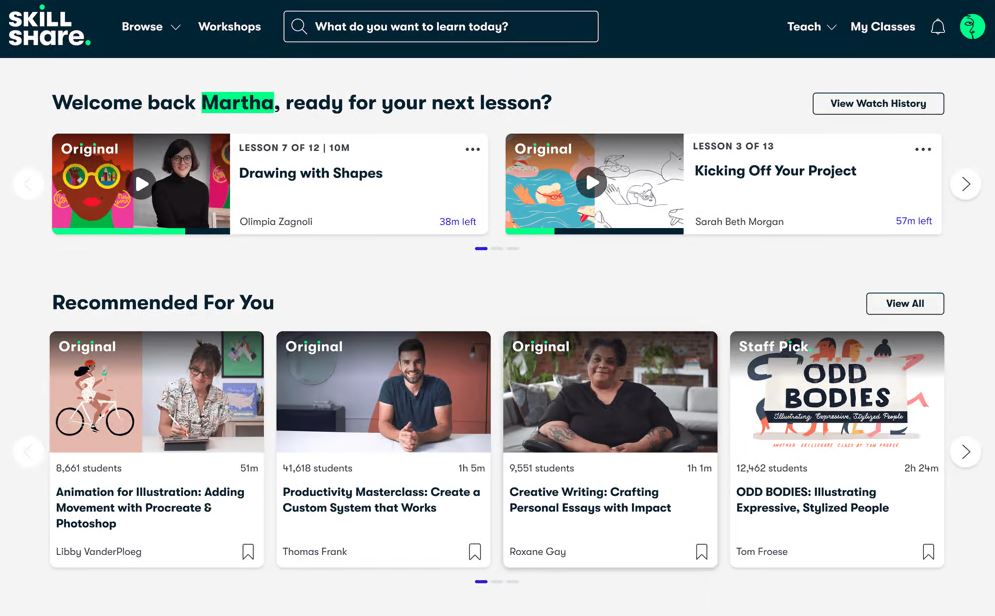 And this has other benefits, in that you build a loyal audience, in case you add another class.
Sell your skills on Fiverr
Writing and teaching are not for everyone. However, many South Africans have at least one skill that is quite marketable. While the teaching platforms only focus on that, we have Fiverr where any skill under the sun can be sold.
Fiverr is a freelance platform that connects service providers and buyers. Anyone can list their skills for a starting price of $5, giving you access to a pool of potentially millions of people interested in the same.
Among the most popular skills offered on Fiverr are:
* Web design
* Graphic/logo design
* Digital marketing
* Architectural design
* Tattoo design
* Influencer marketing
* Writing services
* Video and animation
* Voice over
* Programming
* Song writing
* Dance lessons
Like with most other jobs, you'll need to build your reputation on Fiverr, and get as many positive reviews as possible. It is very possible to make a consistent R1,000 a day after just a few months of freelancing on Fiverr.
Read: These are South Africa ATM Withdrawal Fees
Uber or Bolt driver
If you own a car, applying to be an Uber or Bolt driver can prove to be quite lucrative. This would be particularly good if you are seeking to earn some extra income.
While the number of hours you put in determines your monthly take home, most ride hailing drivers in South Africa earn over R15,000 a month.
Car hire business
Alternatively, if you don't want to sit around all day and drive passengers around in your car, you can offer it up for hire.
Today, it is a lot easier to get started in the car hire business because you don't need to build your own structures, office or marketing. There are several options for a peer to peer car hire network, for example rentmyride.co.za.
Just like you would do with your Airbnb, you register your car and upload photos. The car must be duly registered and has less than 200,000 km in mileage. It also needs a tracker, which you can fit on your own, or have the company fit it for you at a discounted rate.
The next thing is to continue using your car as usual, until someone hires it. Rates can start at over R340 per day for a small car.
Airbnb
Airbnb is still one of the best ways to make passive income in South Africa. With tourism numbers going up again, operating an Airbnb in any of the large cities or tourists destination can prove to be very lucrative.
While it is hard to know what the average South African Airbnb operator makes per month, we have heard success stories of people reporting more than R30,000 a month, or about R1000 a day.
The good thing is that you don't even need to own a house. More and more people are renting apartments and converting them into Airbnbs. This way its a lot easier to get out of your lease in case of a downturn.
Applying to be an Airbnb host is relatively easy, and acceptance is straightforward if your documentation is in order.
Sell on Etsy
For the uninitiated, Etsy is the largest e-commerce platform that focuses on handmade, vintage and craft items.
It is a great avenue for skilled craftsmen/women to sell their products to other South Africans, and to the world. There is almost no limitation on what you can sell on the platform, from your art paintings, to your Mandela commemorative coins.
You can make the items yourself, or engage your entrepreneurial spirit and sell other people's items. As mentioned earlier, Etsy would be a great place to flip those backyard sale items.
How much you make on Etsy will obviously depend on your effort and the kinds of things you are selling. However, a dedicated soul can easily make upwards of R1,000 a day.
Dropshipping
In a nutshell, dropshipping is selling a product to client, without ever touching it. It is a controversial business model in that the client is not always aware of what is going on.
Basically, as a South African, you could set up a simple e-commerce website selling watches for example. However, you do not hold any stock, and have in fact not put any of your money forward to buy the products you are selling.
Your effort is instead directed at marketing, and once a client places an order for a specific item, you forward the same to the supplier who is often in China. You forward the payment (minus your cut), plus the shipping address. There are many software that can automate this.
The product will then arrive at the client's address without you ever having laid your hands on it.
Dropshipping can be very lucrative, with veterans in the industry making thousands a day.
However, there are many ethical questions that have been raised, including the issue of returns, misrepresentation of facts etc.
Get paid playing games
Getting paid to play video games does not sound right. Ever since the invention of video games, it is the consumer that pays to own or play a game.
You either pay with money, for traditional video games, or with your data for newer mobile video games.
The concept of getting paid to play games is very new. It is all made possible by the blockchain and decentralization of the internet. In other terms, Web3.
Basically, you buy an NFT to participate in a blockchain game like Axie Infinity. Every time you achieve certain milestones in the game or complete certain tasks, you get paid in the in game token.
There are already dozens of such Play 2 Earn (P2E) games, and each one has its own token/crypto.
These tokens can then be converted to real money in various decentralized exchanges.
One country which has embraced this concept is the Philippines, where hundreds have quit their jobs to be full time gamers.
Many of these games require just a few minutes of your day, which means you can participate in as many as possible. Earning R1,000 a day is therefore very easy.
However, as mentioned, one con is that you need to spend money to start playing, often through the purchase of the NFT. This can at time cost hundreds or thousands of dollars.
Become a virtual assistant
Demand for virtual assistants is on the rise, especially after Covid when much of the world resorted to working from home.
Using sites like Fiverr or Upwork, you can offer your services to potential employers, and earn over R100 per hour.
As a virtual assistant, you'll be expected to do tasks such as: file management, data entry, email support, phone support, scheduling, Excel, social media support, research etc.. basically things an assistant does in the office, but separated by miles and oceans.
Food delivery
The food delivery business in South Africa is booming. Uber Eats, Bolt Food and others have made it possible for South Africans to receive hot meals in a matter of minutes, right in the comfort of their homes.
Projections are that this industry will continue growing, and it is therefore a perfect time to register as a food delivery rider. Compared to other business ideas, the start-up capital here is quite modest, as you only need to own a motorcycle or have access to one.
This is perfect for that extra income, in that you can easily make R300 a day, working just a few hours.
Sell photos
If you have a photography passion and the right gear, you can make a living doing what you love.
Take your camera out and take photos of anything. This could be nature, city life, transportation, news events, or any other stock photos.
Websites like Shutterstock, iStock and others will pay you every time someone buys your images. This is a prime example of passive income, and once you identify a niche, you may be in for a big and regular pay day.
On top of selling photos, you can also create illustrations, animations and vectors and sell them on the same platform.
Earnings of about $500 a month are common place.
Now read: How Much Does a Police Officer Earn in South Africa?