Numbers don't lie: South Africans know how to enjoy life. According to an OECD survey, South Africans spend more time sleeping and seeing friends than any other nation.
The survey found that South Africans sleep around 9.22 hours per day, compared to the OECD's 8.45 hours. Also, they spend about 80 minutes per day in the company of friends. What else do they do with their free time? Keep reading and find out.
About the Country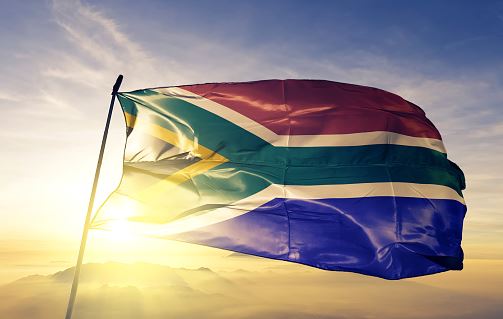 South Africa is a multicultural country with 11 official languages. The government also has a younger population worldwide. The average age in South Africa is 27, against 38 in the United States, 40 in the UK, and around 47 in Japan or Germany. The younger generations are tech-savvy and love mobile gaming.
Online gambling is a hobby on the rise among young adults who can enjoy licensed online casinos and sportsbooks. Football betting is prevalent among gamblers. Still, if you don't want to stay glued to your phone screen, there are several options of leisure out there! Check a few of them below.
Cable Cars and Mountaintops 
While in Cape Town, don't forget to book a cable car to the top of Table Mountain. Imported from Switzerland, those cable cars offer 360 degrees views of Cape Town and the sea. The ride goes at 10m per second and takes around five minutes, carrying up to 65 passengers. Prices are low but may vary during the day. There are also discounts for students and seniors.
Once at the top of Table Mountain, you're treated to spectacular views no matter where you roam. You can see the true beauty of Cape Town. There's also a restaurant, where many grab a tasty meal. The Shop at the Top also boasts a range of memorabilia and gifts you can take down to give loved ones.
Why Not a Helicopter Tour?
South Africa has breathtaking landscapes, and seeing them from above is a lifetime experience. If you want to enjoy unique views of Cape Town's coastline, consider booking a helicopter ride. Cape Town is a popular tourist destination. So, several companies offer this service and even offer honeymoon discounts. There are similar options in Johannesburg.
Helicopter tours are a growing attraction and give locals and tourists alike a full birds-eye view of the cities. There is something quite spectacular about seeing the hustle and bustle from above. It leads you to appreciate the cities below so much more.
Ride Along the "World's Most Beautiful Road"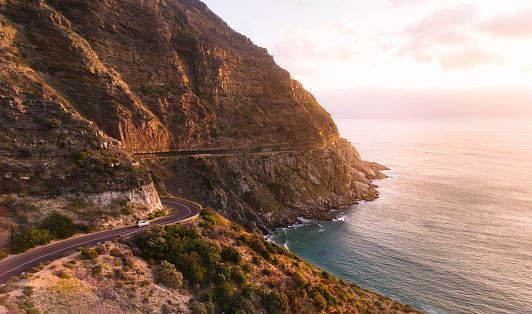 The Chapman Peak Drive, as it's officially called, connects Noordhoek and Hout Bay in the Cape Peninsula. The road stretches for around 9 KM along the Atlantic Coast, with views that visitors will never forget. Building the road on those cliffs was quite a feat of engineering of its time, back in 1922. It's a must-see for locals and visitors.
There's nothing quite like a scenic drive with the vast ocean to one side and the magnificence of the mountain on the other side.
Rietvlei Nature Reserve
In the countryside, in the city of Tshwane, there's the almost centenary Rietvlei Nature Reserve. The reserve was created as an initiative to bring drinking water to the city of Pretoria. The whole area is about 4,000 hectares, including the Rietvlei Dam and part of the Rietvlei River. Visitors can observe around 1,600 large mammals in reserves, such as zebras, cheetahs, hippopotamus, and more.
Conclusion
On top of extraordinary wildlife and jaw-dropping views, there's also the rich architecture of cities like Johannesburg and Pretoria. South African wines are unique, and places like Waterford Estate are worth a visit. Anyway, you'll never run out of things to do in South Africa!