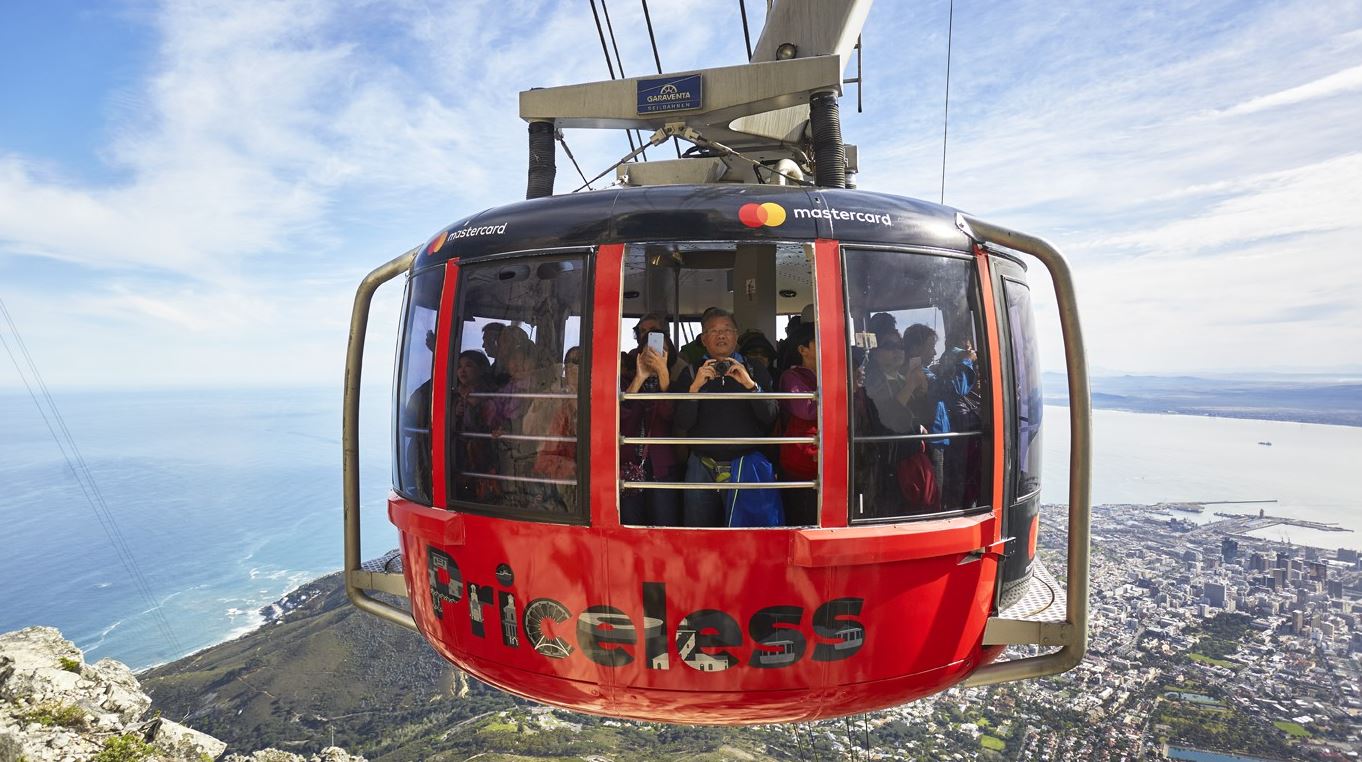 Taking a cable car to the top of table mountain is a bucket list item for many South Africans and foreign tourists alike.
As one of the most iconic natural wonders in the world, the table mountain draws millions of visitors every year.
Travelling at a maximum speed of 10m per second, the rotating cable cars can carry up to 65 passengers in one go. They have transported over 20 million passengers since inception, including some very famous figures.
The cable cars, imported from Switzerland, give tourists a 360° view of Cape Town and surroundings in a journey that takes between 4 and 5 minutes. And all this for a modest fee of R300 return, if you go in the afternoon. It's a bit expensive in the morning, but a lot cheaper if you are a South African senior citizen or student.

Table Mountain Aerial Cableway – the company that operates the cable cars, has now announced the launch of private cable cars.
You can now book an entire car for yourself and your entourage. This can be for a special occassion like a proposal, wedding or anything you have in mind.
"Our commitment has and will always be to ensure memorable moments at the Cableway, which is why we're proud to include this as part of our offering," says Giselle Esau, Cableway executive manager of brand and marketing.
The booking can be done online, with the tickets redeemable from Monday to Friday during normal operating hours.
---
How much will a private cable car cost?
Booking an exclusive reservation of a cable car will cost you R10 000.
However, that's not the end of the story. What that payment does is get everyone else out of the car. You still have to pay to use it. That will cost a further R300 per person.
For a private booking, the number is limited to 25 passengers.
One perk of this offering is the ability to skip the queue and being personally taken to the cable car by a staff member.
---
This private offering is being billed as a temporary package running from 3rd May 2021 to 30th September 2021. Perhaps if it does well enough, the package may end up being a permanent offering.
It is available to both local and international tourists, with tickets available online on Webtickets as well as at the Cableway Ticket Office.
Perhaps due to the high tourist numbers on weekends, you cannot book a private car for Saturday or Sunday.
Once the online booking has been made, the visitor must contact fiona@tablemountain.net in order to secure a time slot for the private cable car.