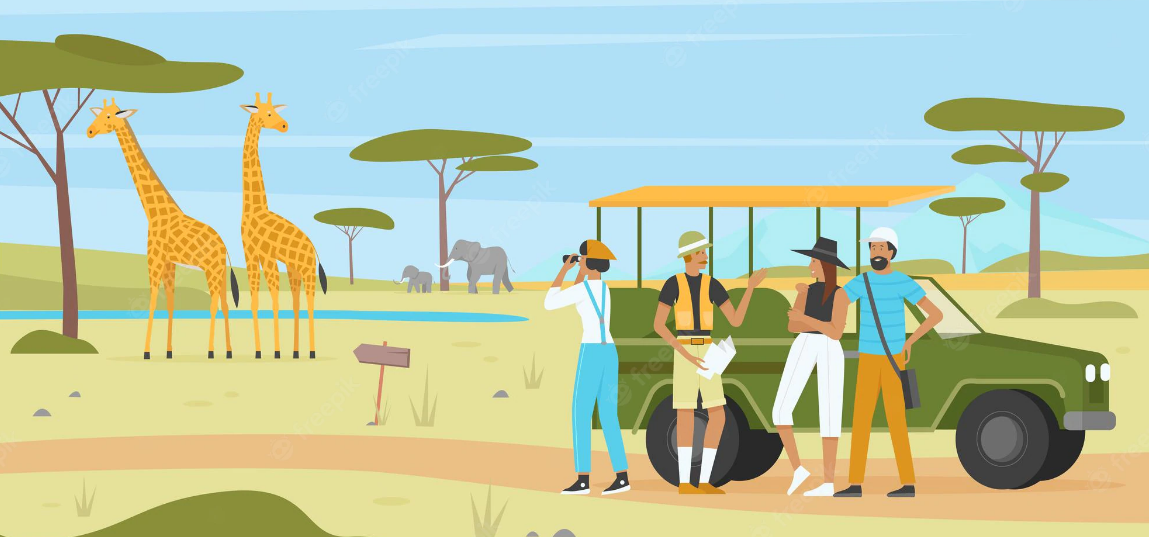 Are you planning a trip to East London and looking for the cheapest places to visit in East London, South Africa? Here, we will highlight the top 10 affordable places to visit anytime you are around the southeast coastal city that lies at the estuary of Buffalo River as it pours into the Indian Ocean.
East London, South Africa, is one of the most vibrant Buffalo City metropolises that serves as the only country's river port. It gives locals and globetrotters an exotic taste of the African tropics with subtropical weather for endless beach days while swimming, surfing, or whale watching.
That is not all. It also boasts art deco splendors, entwined with the native Xhosa culture, to offer diverse attractions to travelers seeking new experiences as a routine to relieve stress and anxiety.
Check out our list of top 10 most affordable tourist attraction sites to visit while in East London:
1. City Hall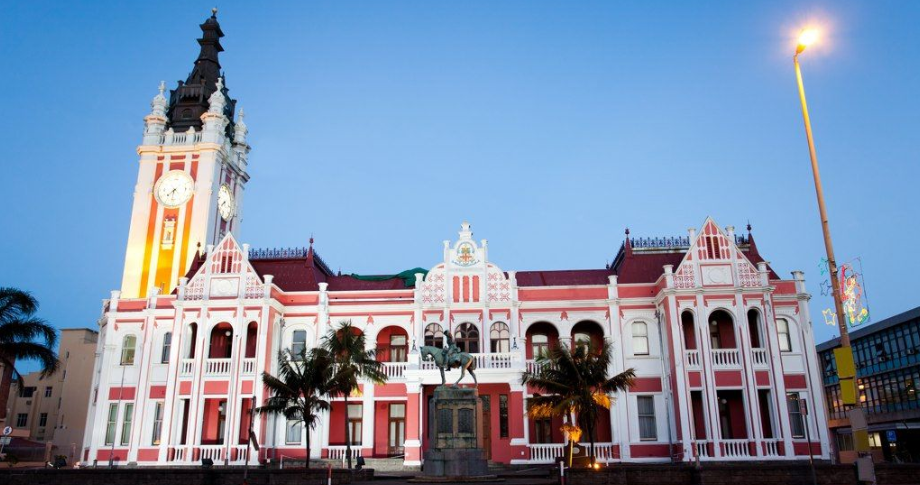 Let's start with one of the most symbolic historical landmarks in East London – City Hall.
Standing between Oxford Street and Argyle Street since 1897, City Hall is still steeped in centuries of colonialism when South Africa was under royal rule. It is a treasure built with a distinctive Victorian architectural style to symbolize British royalty.
City Hall's red exterior and bold arched windows provide a fantastic view while imposing an impressive and interesting adventure. It also boasts an iconic clock tower, Victoria Tower, built during Queen Victoria's diamond jubilee to mark the 60th year of her reign.
It is also home to an astonishing monument carved as marble tablets that bears the names of the comrades who died in frontier wars. This is a poignant reminder of the realities of war as a destructive force to the development of man.
Visiting East London's City Hall is free, but you must seek relevant permission before taking a trip to also see a statue of activist Steve Biko standing tall at the entrance to the magnificent site.
2. Ann Bryant Art Gallery
Are you a lover of contemporary sculptures, modern art, or impressionist paintings? If yes, visiting Ann Bryant Art Gallery at the old Edwardian Building, East London, will satisfy your cultural cravings.
The Ann Bryant Art Gallery is home to splendid collections of paintings from South African A-list artists since its inception in 1905. It spotlights thought-provoking works of art from prominent persons like Norman Catherine, Judith Mason, and Rain Battiss, hailing from the 1960s in its everchanging exhibitions such as Peep Show and Anything but Painting Exhibition to inspire and educate the young generation through masterpieces.
Visiting Ann Bryant Art Gallery in East London will guarantee a spending afternoon exploring South African history through art. The entry fee is R5 for members and R15 for non-members. Download the entry form here.
Remember, it is only open from Monday to Friday (09:00 AM – 04:30 PM), Saturdays from 09:00 AM to 12:00 PM, and closed on Sundays and public holidays.
3. The Venom Pit Snake Park
The Venom Pit Snake Park is one of the largest snake parks, situated ten kilometers away from the city of East London. If you are a wildlife enthusiast and snakes don't give you an eerie feeling, you should consider visiting this place to catch a glimpse of a variety of these transfixing reptiles.
Famed for its black mambas, puff adders, pythons, file snakes, and other exotic species of snakes, the Venom Pit Snake Park is among the most visited places in East London.
For a thrilling encounter with these reptiles, visit this snake park because it is very affordable, with entry fees that range from R45 to R75 only.
4. Gonubie Beach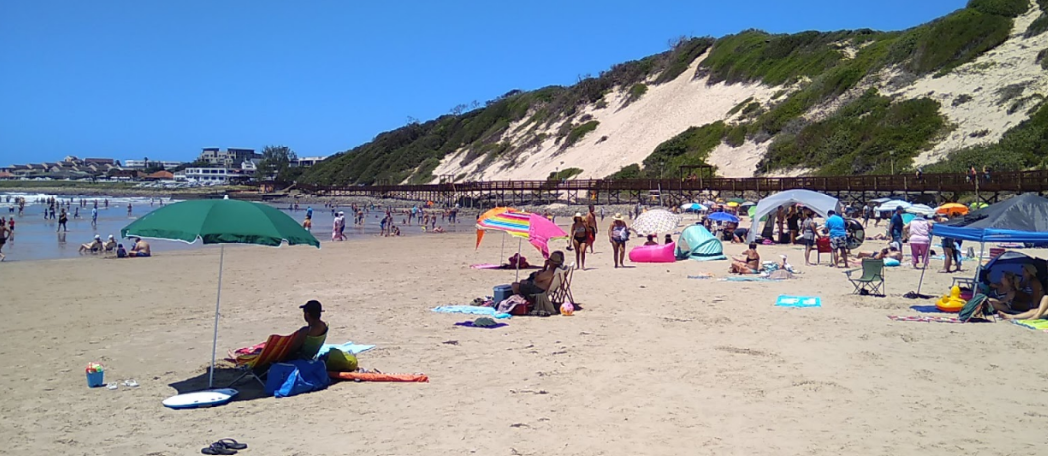 Only 25 kilometers north of the city of East London, at the Gonubie River's mouth, sits the pristine Gonubie Beach, ready for holidaymakers looking for a romantic getaway, family vacation, or unforgettable beach experiences.
It is a great place to visit for its prime swimming conditions owing to its shallow and clear waters, perfect for people of all ages. It has the Blue Flag status that gives high marks for its safety.
Also, the surrounding area is backed by resorts and picnic areas where you can enjoy a variety of cuisines as you trail the scenic shoreline.
5. East London Museum
At the East London Museum, you will find the fossils of the coelacanth – a bottom-dwelling fish species believed to be extinct about 80 million years ago.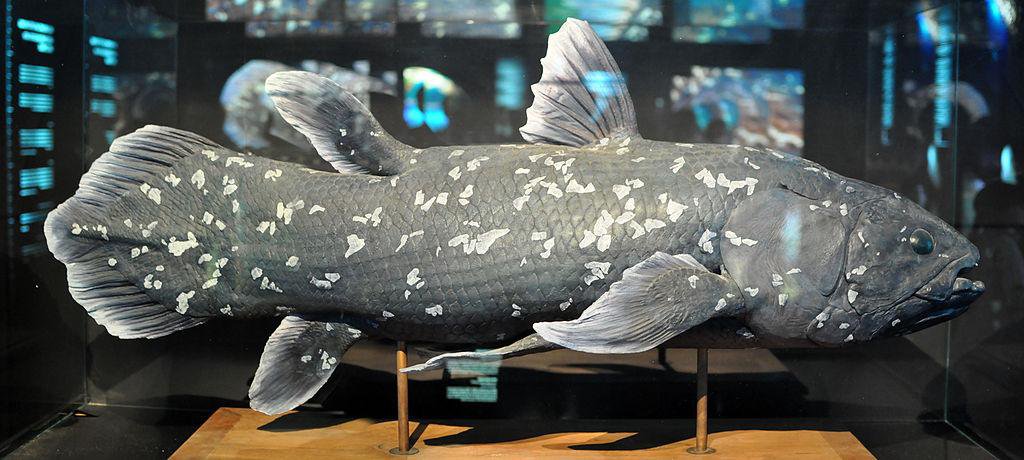 The over 100-year-old museum (Est 1921) tells the fascinating story about these deep sea creatures: how they survived as passive drift feeders, the physical adaptation that enabled them to consume large prey, and you will also learn about their extinction to be only survived by two species in the world.
For more dose of historical science, when you visit East London Museum, lose yourself in skulls and photographs of several mammals and reptiles, including Kannemeyria simocephalus, which was discovered near Tarkastad in 1934.
The entrance fee for the East London Museum, located at the north end of Oxford Street, is R10 for adults, R6 for children, and R3 for pensioners. It is open from Mondays to Fridays from 9:00 AM to 4:00 PM and Saturdays from 9:00 AM to 1:00 PM.
6. Gately House
Immersing yourself in the times long gone is inevitably fascinating, especially an imagination living in the life of a fallen icon. That is why you will enjoy visiting John Gately's house, located in Gates Road, East London, which was built in 1876 and now serves as a museum.
John Gately was an Irish immigrant who came to South Africa in the mid-1850s as a soldier in the 60th Royal Rifles and took part in the Kaffir War. He lived in King William's Town before moving to East London in 1862 when the war had ended.
Here, he quit the army and became an independent shipping and company agent working with companies like Cawoods of Cape Town, Whitcher and Dyer, and the Union Shipping Company.
He was elected as the chair of the municipality in 1873 and rose through the ranks to become one of the first city's mayors, serving for three terms up to 1887. After the lapse of his term, Gately, who had a distinction in service, was re-elected as a deputy mayor, a capacity he served until his retirement in 1899.
Christened 'the father of East London,' Gately wielded his influence for the benefit of the locals until his death on August 5, 1902. His family continued to live in the Gately House until 1966 when his only surviving daughter Margaret Jane Gately sold it to the East London Municipality as a physical reminder of his father's legacies as a decorated soldier, businessman, and local politician.
This one-story house with verandas on its three sides stuffed with old furniture and suites which were used by its original occupants was declared a national monument in 1973. The entrance fee to this historical house is below R20.
7. Khaya La Bantu Cultural Village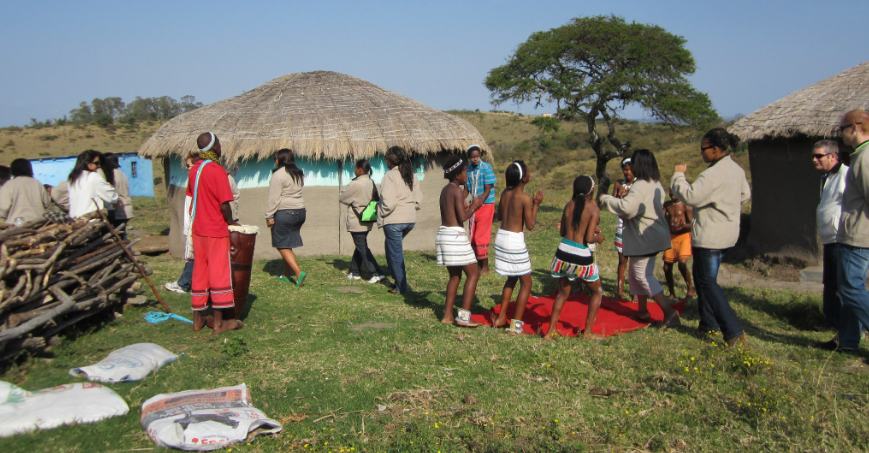 You will learn more about the true essence of Xhosa culture if you visit the Khaya La Bantu Cultural Village at the heart of Mooiplaas, north of Eastern Cape's East London.
Khaya La Bantu Cultural Village is an authentic cultural destination for a myriad of travelers seeking to explore the world of diversity and compare old and modern lifestyles.
Here, you will be welcomed by the sounds of traditional Xhosa drums that hold a deeply symbolic and historical significance. At Khaya La Bantu Cultural Village, you will enjoy the traditional dance, get a chance to sample classic cuisines that bind Xhosa heritage, and view and purchase some artifacts. Don't be afraid if you get tempted to assimilate because Xhosa culture is mutually satisfying.
Visitors of Khaya La Bantu Cultural Village pay an affordable fee, and discounts are usually offered for group visits.
8. East London Aquarium
East London Aquarium is the oldest public aquarium in South Africa's Esplanade, East London, operating since 1931.
When you visit East London Aquarium, you get up-close encounters with some of the unique sea creatures like the three Cape pigmy-clawed lobsters, the only species of the lobster family to be ever kept in a public aquarium.
In addition, this awe-inspiring aquarium is a beautiful abode for hundreds, if not thousands, of local fish species with a platform for whale watching as they migrate down the coastline. It promises a marine life experience that might never be forgotten.
East London Aquarium entrance fee is R30 for adults and R18 for kids and pensioners.
9. Inkwenkwezi Private Game Reserve
You can't beat the views of this Eastern Cape's crown jewel. Welcome to Inkwenkwezi Private Game Reserve. Located at a prime location only 40 minutes drive from East London Airport, this national reserve is on the wish list of many nature lovers around the world.
One of the main highlights of this malaria-free reserve is the big five animals, a diverse array of biomes of its five different regional ecosystems, and a tidal estuary surrounded by breathtaking landmarks.
This vast reserve, resounding silence is one of the best places to visit for a safari in East London. It also has numerous facilities for worthwhile golfing, canoeing, biking, and birding experiences. For a 3-hour game drive at Inkwenkwezi Private Game Reserve, you pay close to R500.
10. Dassie Trail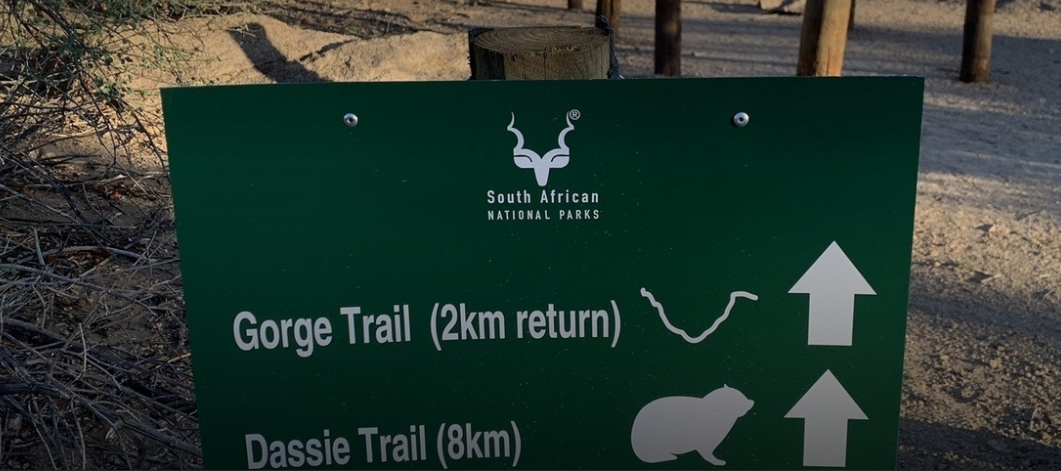 Almost all adventurous travelers love hiking, owing to its advantages to physical stamina and mental wellness, and the Dassie Trail is the best place for a hike in East London.
The Dassie Trail stretches 8km within Nahoon Estuary Nature Reserve in East London, South Africa. It is a perfect spot for evening walks or strolls as it affords hikers exciting panoramic views while rewarding them with delicious sunsets and irresistibly fresh air.
Hikers here, who are also avid birders, can spot some of the rarest species of birds, including the elusive Narina Trogon. Also, numerous information boards on the site make the trek aesthetically pleasing with a bit of educational experience.
The Dassie Trail hiking prices are calculated by distance, but on average, it costs close to R280 per person for foreigners but it's free for locals.