On Wednesday, Black Coffee posted an otherwise ordinary photo of himself on Twitter.
In the photo, he is sipping coffee (probably black) on what appears to be a safari vacation. He is wearing a navy blue Amiri hooded sweatshirt.
"Taking it all in.." he tweeted.

Taking it all in🙏🏿🙏🏿🙏🏿🙏🏿🙏🏿 pic.twitter.com/g4XIDAOzx4

— Black Coffee (@RealBlackCoffee) January 6, 2021
One follower sought to find out the cost of his clothing, and it didn't take him long.
$806 or slighly over R 12,000 is what the DJ paid for the sweatshirt.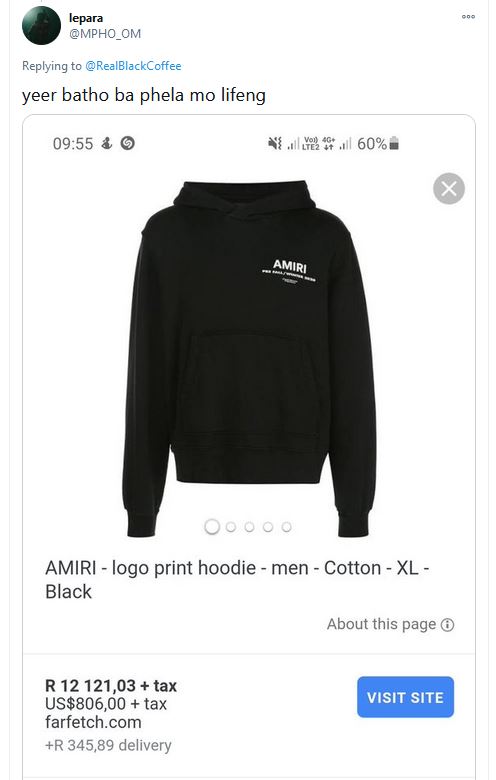 One of Black Coffee's female friends was not impressed by the price check. She wondered why one would go to the length of finding out in the first place.
"I know he dresses well but why you go the length to check the price?" she tweeted.
It did not take long for Black Coffee to respond, tweeting, "Imagine dating a guy who's always checking other men's clothes price tags.'
Imagine dating a guy who's always checking other men's clothes price tags😔

— Black Coffee (@RealBlackCoffee) January 6, 2021