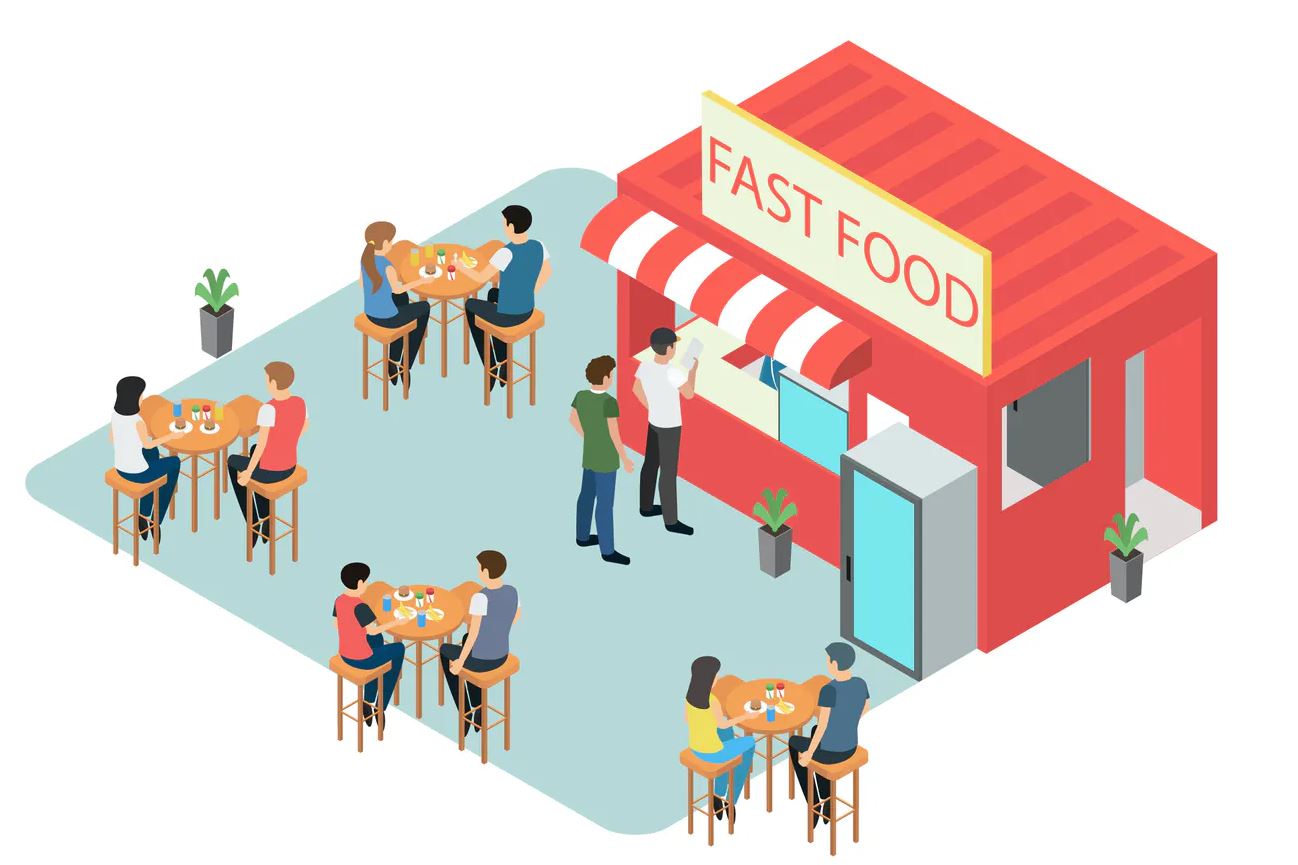 Frachising is one of the best way in business to make lots of money based on someone else's brand.
A franchise is a license granted by a brand owner to a franchisee, offering access to proprietary business knowledge, processes and trademarks. Upon paying required fees, the franchisee is allowed to sell and market the products or services owned by the brand owner.
It is a quick way to gain instant market penetration without spending years building your own brand.
Franchising was popularized in the US in the early 1900s by Coca Cola, but it really took off in the 1950s and 60s when it was adopted by today's largest fast food chains, namely; McDonalds, KFC and Burger King. Its rise is mainly credited to the rise of the television, and faster transport methods which meant the raw products could be processed from a centralized location and quickly transported to the different outlets.
South Africa was actually quite ahead of other countries when it comes to franchising. While the practice is still in its infancy in most African countries, South Africa had its first franchise all the way back in the 1960s and 70s. The pioneer was flame-grilled burger chain Steers.
There was also Shoprite, which became the first retail franchise in the country.
Others that followed in the 70s, 80s and 90s were the likes of Chicken Licken, Nando's, Debonairs pizza, Mugg and Bean etc.
Today, there are multiple franchise opportunities in the fast food market, including from foreign brands like McDonalds and KFC.
The most profitable fast food franchise to own in South Africa
Before the 2020 pandemic eviscerated the restaurant and hospitality industry in South Africa and the world, the sector was booming.
In SA, it was one of the sectors projected to experience long term growth, and the franchise business was looking great. It is still unclear how long after the pandemic things will return to normal, but a lot of people are still upbeat about the fast food franchise business.
When it comes to revenue per outlet, American brands take the top 3 spots.
McDonalds leads the list with an average of about R18 million in revenue per outlet per year.
Burger King comes second with about R10.5 million per outlet per year, with KFC completing the top 3 with about R10 million per year.
Nando's is believed to closely follow KFC, but its revenue per outlet is not publicly available.
Completing the top 5 is Fish and Chip Co. with about R5 million per outlet per year.
Read: Do Freelancers Pay Tax in South Africa?
---
The cost of opening a fast food franchise in South Africa
Fast food chains are not created equal when it comes to opening cost.
The cost will obviously depend on size and location, but it is generally agreed that Nando's has some of the highest, if not the highest fees.
It will cost you about R7 million, with most of that price tag going to establishment cost, kitchen, light fittings etc. That's on top of a R25,000 application fee and a R230,000 franchise fee to cater for trademark use, staff training and other launch assistance.
KFC also has a hefty sum, coming in at around R6 million. However, the brand owner Yum International is currently not accepting new franchisees in South Africa. The only way to acquire a KFC restaurant presently is through purchasing an existing one.
A McDonalds franchise will set you back about R5 million, of which 35% of that must be unborrowed cash.
Here's how much you can expect to spend on some other local franchises:
Chicken Licken: R4.8 million
Roman's Pizza: R2.4 million
Debonairs: R2 million
Steers: R1.7 million
Galito's: R1.7 million
Something Fish: R900,000
Fish and Chip Co: R850,000
---
What to consider before investing in a fast food franchise
How well-known is the brand?
The entire point of seeking a franchise is to save yourself valuable time publicizing the brand. It is therefore a no-brainer that the more popular and famous a brand is, the more money you can expect to make.
Brands with constant media promotion should be a good bet, since their names and logos are already cemented into the consumer's mind.
While franchises of lesser known brands may be cheaper to acquire, they may not end up being good bets.
How affordable are the products?
South Africa has some incredibly wealthy individuals, and also a sizeable middle class, but to crack the mass market, you have to go for the low income earners.
With fast food in particular, they are associated with affordability and should be sold as such. Expensive cuisines may make niche franchises, but the real money is in the mass market.
How is the franchisor support?
This is where experience of the franchisor comes in. How long have they ran the business? With old brands like McDonalds and KFC, you know for sure that you'll get all the support you need. You know they will market the hell out of their products, and you know they will always be consistent with their supply chains.
Newer and lesser known brands may have many teething problems that may eat into your bottom-line.
How strong is the brand?
Many fast food restaurants require a massive upfront investment, that will likely take many years to pay for itself. It is therefore paramount that the brand you choose be strong and cemented on a great foundation.
This means that the brand should be innovative and able to move with the times, particularly the growing trend towards healthy eating habits, sustainably sourced food, plant-based alternatives etc.
If it is an international brand, how it performs in other countries outside South Africa can be a great pointer.