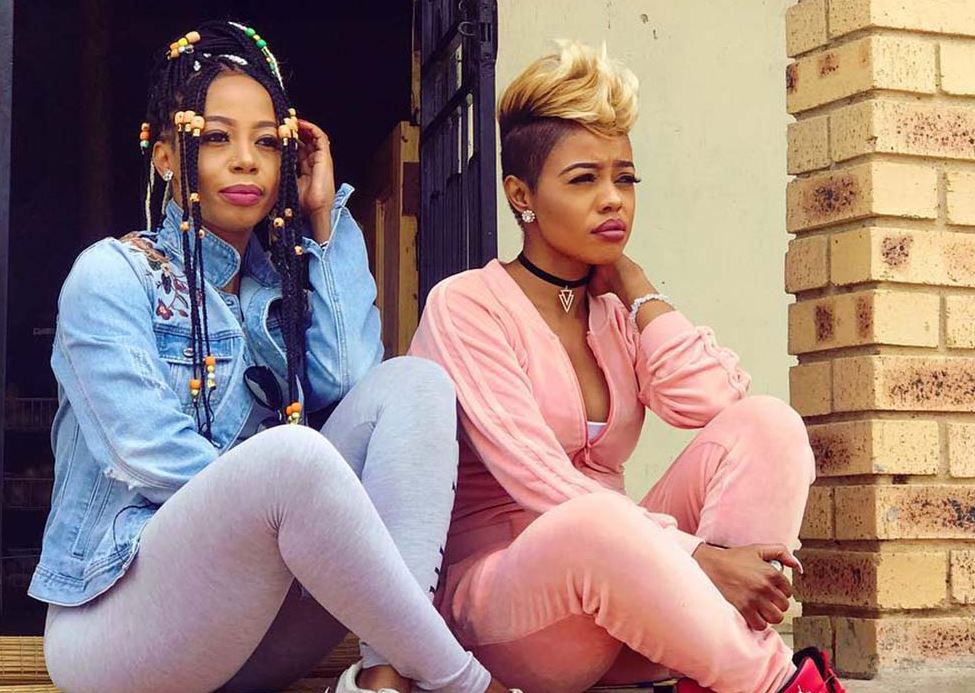 The spat between sisters Zandie and Kelly Khumalo may end up in the corridors of justice.
Zandie is reportedly contemplating filing for a restraining order against her sister Kelly. This is after she allegedly ambushed her during a recent TV interview.
Zandie claimed on Instagram that while she was being interviewed on lifestyle show Real Goboza (RGB), her sister stormed in with cameras from her own reality show and caused chaos.
"Hhaybo guys so my sister KK gatecrashed my RGB interview where me and Lindani were promoting our song Akwanele today, Yazi I fail to take her seriously after today and I just laughed [sic]," she wrote.
This Instagram post has since been deleted.
She then went on to accuse Kelly of planning the ambush with RGB producer Sydney Mekgwe for rating reasons.
"So her and Sydney Mekgwe her friend and Real Goboza producer planned an ambush that she will come in while I'm busy with my interview with her reality TV show cameras, same show that I refused to be part of and disrupt my show so her and management or lack of it thereof came up with a way to bully me into their reality show," she claimed.
"Our lawyers are dealing with both her and RGB management and will be serving both of them but I spoke to my mother and we agreed that tomorrow I'm filing a restraining order against her."
Kandie had previously stated that her feud with her sister started when she refused to be part of her upcoming reality show.
Kelly is yet to respond.