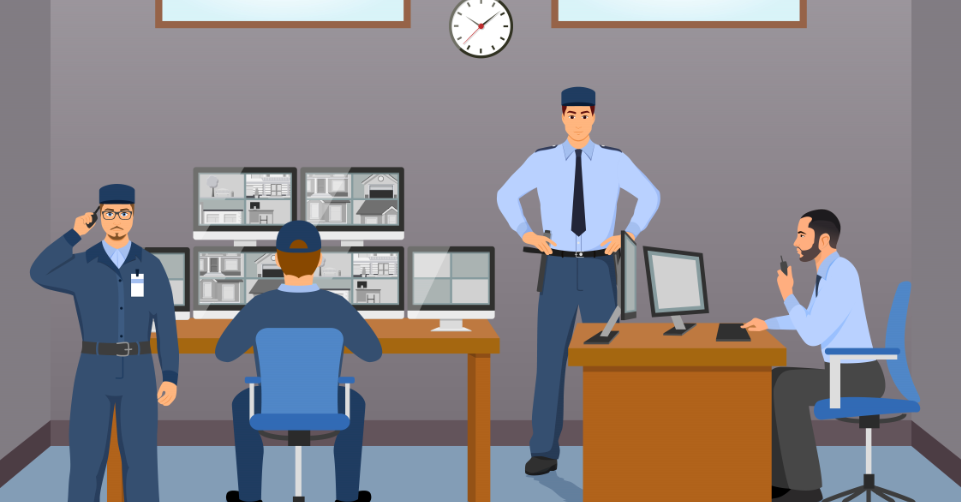 "There are far better things ahead than we ever leave behind," British writer Clive Staples Lewis is quoted, doubtfully trying to motivate those who find a hard time navigating the career scope due to family circumstances, work environment toxicity, career development, company downturn, acquisition or merger, or just looking for companies with a bigger budget for lucrative salaries that there is light at the end of the tunnel.
But reflecting on the idea of a career change is a precarious affair now that you have to acquire new skills to hit the ground running. But it's not that hard. You can decide to join the security industry to benefit from its eased rules of professional qualifications and a stable employment rate in South Africa.
However, before taking this critical step, evaluate your current job satisfaction versus your interests, taking into account that the security field is demanding and to succeed in it, one must constantly learn new skills like cloud security, data science and analytics, network security control and coding because high paying security jobs require advanced skills.
Another principal aspect to consider is salary expectations: how much a security guard or officer is paid in South Africa. Well, the duties of a security professional revolve around protecting people and property from harm by inspecting and patrolling premises, monitoring surveillance cameras, and liaising with law enforcement and fire departments; nonetheless, they are lowly compensated at the entry level of their careers, with many taking home a salary of less than R20,000 per month.
Some factors that affect the salaries of security guards in South Africa include geographical location and tasks, but employers are ready to pay a premium for the right education and experience, which you will garner through years of working and proper performance reviews.
Some security professionals, like security consultants, are compensated well, with the most experienced receiving a salary of above R1 million in a year. In this article, we will answer the question 'what is the highest paying security job in South Africa?' through a list of the top 10 best paying security jobs in South Africa:
What is the highest paying security job in South Africa?
Here are the top 10 best paying security jobs in South Africa, with salaries:
| | | | |
| --- | --- | --- | --- |
| Rank | Security job | Average monthly salary | Median annual salary |
| 1 | Intelligence analyst | R92,019 | R1,104,228  |
| 2 | Security architect | R83,333 | R1,000,000 |
| 3 | Penetration tester | R74,500 | R894,000 |
| 4 | Risk manager | R42,935 | R515,218 |
| 5 | Internet security analyst | R41,043 | R492,526 |
| 6 | Compliance officer | R40,000 | R480,000 |
| 7 | Security auditor | R30,000 | R360,000 |
| 8 | Security administrator | R27,250 | R327,006 |
| 9 | Security consultant | R25,000 | R300,000 |
| 10 | CCTV operator | R17,500 | R210,000 |
Intelligence analyst
This is the highest-paying security job in South Africa, with an average pay of R1,104,228 per year. If you are looking forward to being an intelligent analyst, your job will entail doing a lot more undercover work to unearth possible threats to national and human security in the country.
Intelligence analysts collate and validate intelligence using analytical techniques to prevent serious crimes like cyberespionage. Thus, they should be equipped with skills like database management, threat analysis and assessment, open source intelligence, and cybersecurity.
In South Africa, intelligence analysts work in government agencies like embassies and the military.
Security architect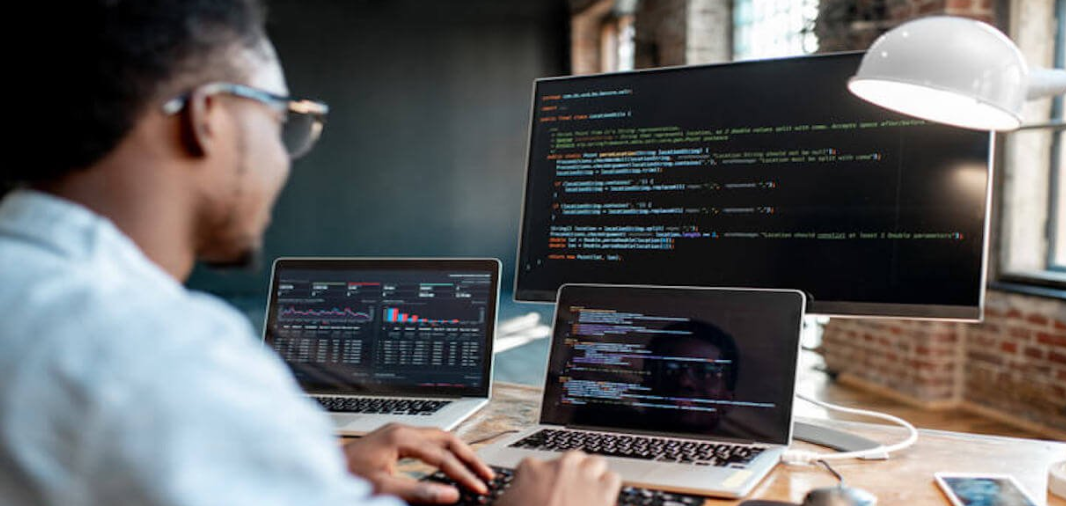 Security architects are among the best-paid security professionals in South Africa, with a minimum monthly salary of R83,333 or R1,000,000 annually. They are senior information technology professionals with in-depth knowledge of software programming and network security systems management to design firewalls for assessing incoming and outgoing traffic in a network to preempt cyber threats.
These security officers mostly have bachelor's degrees in computer science or other related fields. They work in big organizations, learning institutions, parastatals, and government agencies.
Penetration tester
A penetration tester, security tester, or pen tester's duties entails performing authorized cyberattacks to assess the security of the computer systems of a company or an organization.
They play an offensive role of a possible hacker, using multiple hacking tools to help evaluate the vulnerabilities of a particular digital system in case of a malicious attack. Through this method, they develop methodologies for penetration testing, reverse engineer malware or spam, and produce a detailed report of their findings to the staff or executive.
The annual base pay of a penetration tester is R894,000 in South Africa.
Risk manager
Risk managers are basically 'chief advisers' of organizations or corporates on matters of financial or operational risk management. They work closely with the leadership, planning, evaluating, and implementing different cost-effective methodologies to create a balanced operating environment for employers, employees, and the public.
They are policymakers and are involved in drafting policies in the best interest of the entity. Risk managers earn a median annual salary of R515,218 in South Africa.
Internet security analyst
As an internet security analyst or cybersecurity analyst, your work is to evaluate the organization's ICT systems and develop strategies to protect sensitive data from attacks through learning the latest information security trends and data analysis to decode malicious software like spyware which hackers can use to access private data through breaches.
In South Africa, an internet security analyst is one of the highest-paid security officers, with a minimum base pay of R41,043 per month or an annual salary of R492,526. These professionals can work for big corporates in the telecommunication sector, government offices, schools, and the healthcare sector.
Compliance officer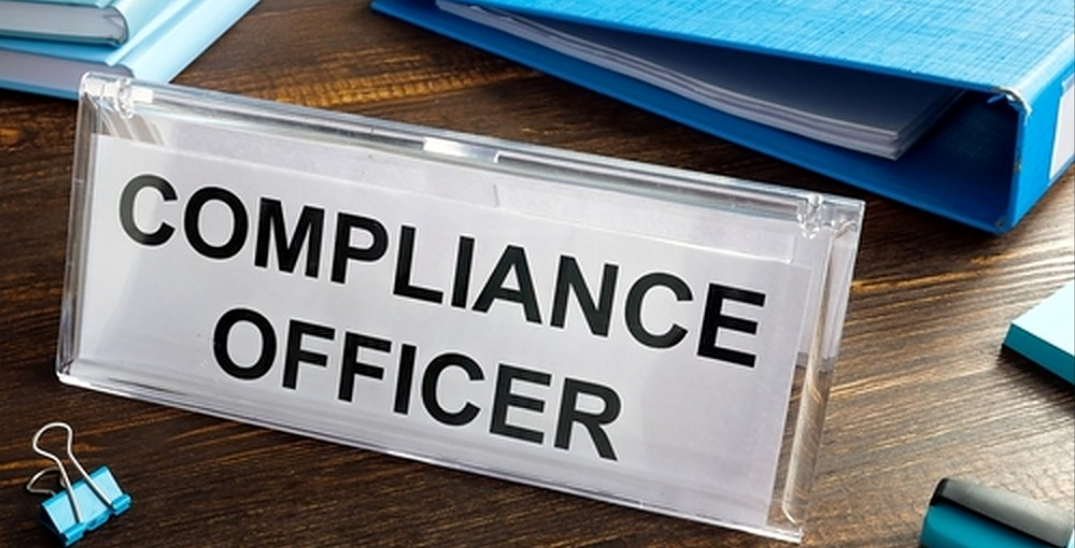 A compliance officer is an employee who oversees the security compliance programs of a company to ensure it acts by the set policies and laws. They perform security compliance automation tasks and other procedures to evade regulatory breaches in their work setups.
Compliance officers earn an average annual salary of R480,000 in South Africa.
Security auditor
A security auditor is an IT specialist who reviews computer security systems and their efficiency. They test and evaluate firewalls and other security software, identifying weaknesses and ensuring they comply with international standards.
In South Africa, security auditors earn a salary of R360,000 per year or R30,000 per month.
Security administrator
With a salary of R327,006 per year, the security administrator job makes it to the list of highest-paying security professions in South Africa.
In a company, security administrators are individuals in charge of the security of databases, files, and computer systems. They manage passwords, new sign-ups, and personal information and verify logins by authorized users.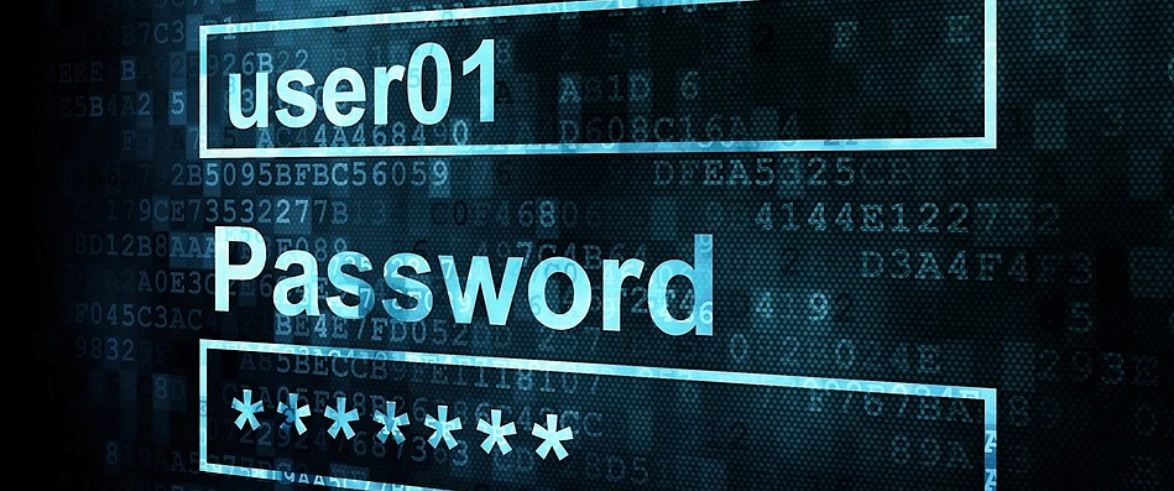 Their work is closely related to system administrators' but a little more complex because it involves creating security policies and troubleshooting access problems in an information network.
Security administrators work in big IT companies, telecommunication companies, schools, and many different startups in the tech sector.
Security consultant
South Africa is among the worst affected countries by cybercrime, ranking 6th among the top 10 countries with the highest cybercrime density, according to cybersecurity firm Surfshark.
Surfshark estimates that in every a million internet visits in South Africa, 52 people fall victim to cybercrimes like investment fraud, identity theft, spoofing, lottery scam, phishing, and credit card fraud, among others.
Cybercrime impacts are devastating, and many companies are now hiring security consultants who will pinpoint all vulnerabilities in their computer systems and create unassailable security architectures and validation procedures to guard against hackers.
Security consultants earn an average monthly pay of R25,000 in South Africa.
CCTV operator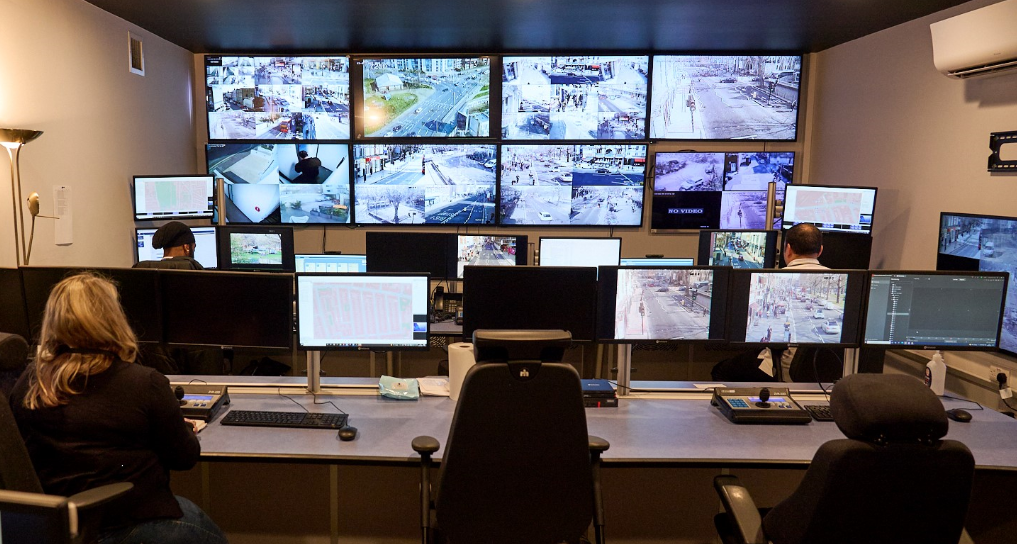 The work of a CCTV operator is primarily watching surveillance cameras to guarantee the safety of particular premises. However, responsibilities may differ depending on the security protocols of organizations and companies or individual responsibilities given by a manager or a team leader.
Through video patrolling, CCTV operators can remotely control places like main gates and doors to warrant access to only authorized persons. They also ensure that all CCTV cameras are operational and can record and retrieve videos for future reference or use as evidence.
In South Africa, CCTV operators earn a minimum base pay of R17,500 per month or an annual salary of R210,000.
Note: This is a list of the best-paying security jobs in South Africa. In the purview of high salaries, security officers earn more than security guards. Both are responsible for protecting people and property from attacks, so what is the difference between a security officer and a security guard?
Well, a security officer's job is more complex as it embraces diversity and requires advanced skills, unlike the security guard job which a person is attached to a single place with a limited set of security responsibilities.
According to Indeed, the average monthly base pay of a security guard in South Africa is R5,780, but those in cities and big towns are better compensated. For instance, security guards in Pretoria earn R7,664, in Port Elizabeth R7,022, and R6,120 in Kempton Park, way above security guards in Durban, whose median pay is R4,237.
If you are looking for a security guard job with the highest salaries, apply with one of these top companies for Security Guards in South Africa:
* Modikwa Platinum Mine – R18,742 per month
* Fidelity Investments – R12,480
* G4S – R11,219
* Transnet – R10,142