Received a call from an unrecognized number? In this article, we'll provide sites and apps that will enable you to trace an unknown caller in South Africa before you ring them back.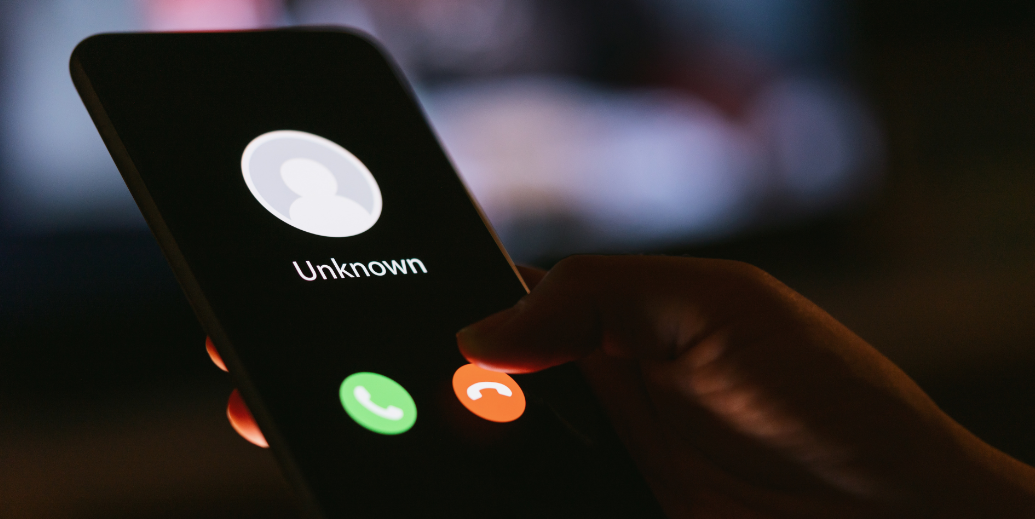 In a world filled with spam and strange calls, you can easily fall into the hands of scam artists and risk being a victim of voice phishing, whereby your voice is tapped and used to authorize fraudulent charges on your prepaid or post-paid card.
However, with the advanced technology that birthed several cell phone reverse lookup services in South Africa, it is possible to unearth the names of unknown callers and their location to determine whether it is a close relative, a friend, or just cons looking for their next prey.
Of course, other reasons might push you to want to trace a specific phone number in South Africa: maybe you want to know how many calls your child is making for their security purposes or just spoor a lost cellphone. Well, we got you!
Here are the best free apps and websites you can use to trace a South African cellphone number to identify an unknown caller or find a lost cellular phone:
Requirements for phone number tracing in South Africa
* You must know the number you want to track or trace
* You must have a mobile phone, a laptop, or a desktop with internet viability
* You must have a good internet connection
How to trace or track a phone number in South Africa
Phone numbers are like identification numbers. They can reveal more about a person primarily because before owning one, you must submit identification documents such as a South African ID or a passport. But you can't just call a service provider and ask for the user behind any number because of their privacy policies, and that is why we will answer 'Can I find out who a phone number belongs to in South Africa?' for you.
By reading through this guide, you will know the 5 best ways of tracing any South African number; by using the free apps and sites that are very powerful to quickly analyze the results for you.
How can I trace a South African cell phone number?
1. Use Phone Number Track website
Phonenumbertrack.com is a website tailored for phone number tracking in South Africa for free. It enables the users to identify anonymous cell phone number users and to tell their location by simply typing the phone number on a search box available on the site.

Also, it is capable of unmasking the operator's name and phone type of unfamiliar users within the entire region of South Africa. In addition, if you got a call from an international number, you can also use Phone Number Track to make certain the origin of the call.
2. Trace using TrueCaller
TrueCaller is a go-to app for tracing any phone number in South Africa, owing to its sophisticated caller ID and spam detection features. It was founded by Nami Zarringhalam and Alan Mamedi in 2009, and today, it boasts over 500M downloads on Google Play with over 320 million active users.
It has a free phone number lookup tool where you type the unknown number to get the details like the name and location of the user. However, to enjoy other aspects like viewing those who traced your own number, you can pay for the TrueCaller premium plan that goes for R492 annually or R4099 yearly for TrueCaller Gold.

3. Use mSpy app
This is a brute force method of tracing unknown cell phone numbers in South Africa due to its top-notch reverse lookup service that not only provides the name of the users but also their location in real-time.
With the mSpy app, you don't have to look over someone's shoulder to get a glimpse of what they are doing on their phone. It is a comprehensive phone monitoring app that once you install it on the other party's phone, you get to know all they are doing while they are on their gadgets. It is the best remote cell phone tracking app in South Africa for tracing your children or maybe your cheating partner.
However, the mSpy app doesn't come cheap. You have to pay R691 annually to enjoy its services.
4. Use reverse lookup search engines like Google
Unsure who called you just now? Google and other search engines like Bing will tell you everything it knows about that number like; fraud reports, location, plus other details available on the internet.
All you need to do is enter the South African phone number in the search field and hit enter. Some of the things you will love about Google are its easy-to-use interface, accuracy, and convenience when it comes to activities such as tracing an unknown number in SA.
5. Trace a phone number using social media
Social media is the world's connection getaway. Here, the world has become minute as you can get in touch with everyone. Literary, everyone, because platforms like Facebook, Twitter, Instagram, and TikTok enable us to communicate our thoughts through posts that can be seen by all.
But did you know that you can actually trace a South African phone number on a platform like Facebook? Just by typing the phone number on the search bar, the site will provide the listing of accounts connected to the number and close friends. These will help you know the person and their interests. Now you know.
Wrapping it up: Before tracing any South African number, ensure you do it as per the Protection of Personal Information Act, 2013, which stipulates the way personal information should be handled while safeguarding the right to information and privacy.
It is a criminal offense to access personal data without authorization or the consent of a data subject unless he or she is a child – but it is limited only to the lawful processing of personal information as defined in Section 34.
Before accessing any personal data, data subjects must be notified before the date of access with respect to the right to information as set down in Section 18. This is not applicable in matters that involve threats to national security like terrorism.