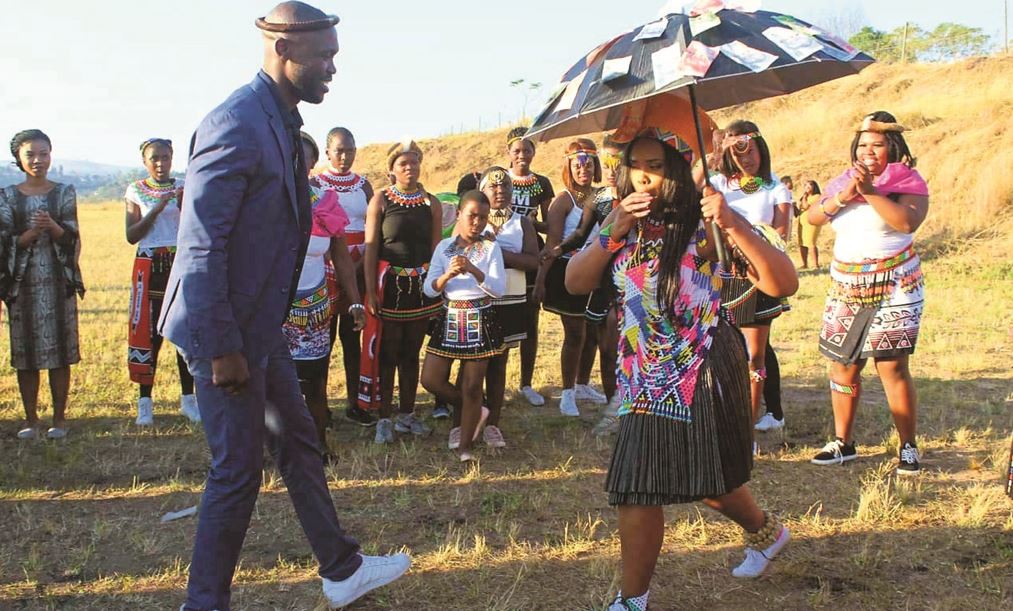 Lobola refers to the money or property (cash or assets) that a person who wants to marry (bridegroom), hands over to the head of the family of his potential wife (bride) for him to be considered for a customary marriage.
Among South African tribes such as the Zulu, Xhosa, and Swazi, lobola is also referred to as bride price. It is worth noting that lobola in itself is not marriage but rather one part of the process of getting married under the customary law.
Customary Marriage
A customary marriage is conducted under customary law which refers to the traditional practices of the indigenous African people. For this marriage to be recognized in South Africa, there are certain requirements that should be met. Those requirements include;
– Age requirements – both parties participating in the marriage must be 18 years and above.
– Lobola – under customary marriage, it is mandatory that the bridegroom pays lobola.
– Those getting married must have consent and intentions of getting married under the customary law.
Customary marriage is usually celebrated after concluding the lobola negotiations. These negotiations are a crucial step towards a valid customary marriage.
---
Is Lobola Still Being Practiced in South Africa?
Lobola is still a common practice in South Africa and other African countries such as Botswana, Zambia, Democratic Republic of Congo, Zimbabwe, Swaziland and Lesotho where the transfer of cattle from the relatives of the bridegroom to the relatives of the bride serves to legitimize the marriage.
Depending on the country and tribe, Lobola is known by different names.
In cultures such as that of the Shona or Ndebele in South Africa, observing lobola is a requirement and it is often seen as a proof of love for the partner. However, due to the way things have changed over the recent past, the practice of lobola is slowly dying among modern couples.
For instance, while giving cattle and other livestock was the order of the day in old times, today only money changes hand in most families. But despite this, lobola still remains an age-old African custom. In regions that lobola is being practiced, they often see it as a culture that they cannot afford to lose as it is socially beneficial in the way that it brings people together.
Read: Zodwa Wabantu Demands Lobola Money Back
---
Negative Effects of Lobola
Unfortunately, this form of bride price has exposed many women to abuse since they are viewed as property of the groom.
Another unintended negative effect of lobola is that it creates a barrier for young men who want to marry under the customary law but have no finances to offer lobola. In traditionally strict communities, couples would rather remain unmarried than marry without lobola.
In addition, it is unfortunate that lobola has been linked to spread of sexually transmitted infections such as HIV and Aids. This is because, under the customary law, a man is allowed to marry up to four wives who are seen as concurrent multi-partners hence the spread of the diseases.
Read: PHOTOS – Priddy Ugly and Bontle Wed in Surprise Traditional Ceremony