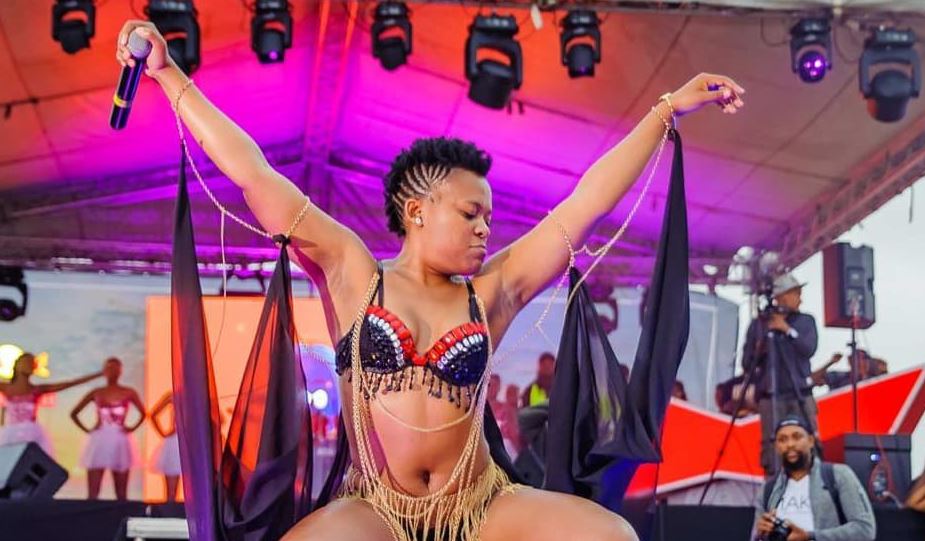 Controversial South African entertainer Zodwa Wabantu is now demanding her lobola back, after she cancelled her engagement to Ntobeko Linda and called off the wedding.
The 33 year old dancer went against social norms, and paid lobola to her fiancé family. This was just weeks after she went against another tradition where the man pops the question, and asked for Ntobeko's hand in marriage.
This week, the couple confirmed separately that the wedding was off, with Zodwa stating that this time round the relationship is over for good.
"It's not about me taking a break, the wedding is off," she told Drum.
The wedding was supposed to take place last Saturday, and now the dancer says she is determined to get at least half the lobola cash. It remains to be seen whether the money will indeed be refunded.
Meanwhile, Zodwa has announced that she will be wearing her wedding dress on the last episode of her reality show "Zodwa Wabantu: Uncensored".
Now read: Zodwa Wabantu Stripped off Award After Making Homophobic Remarks