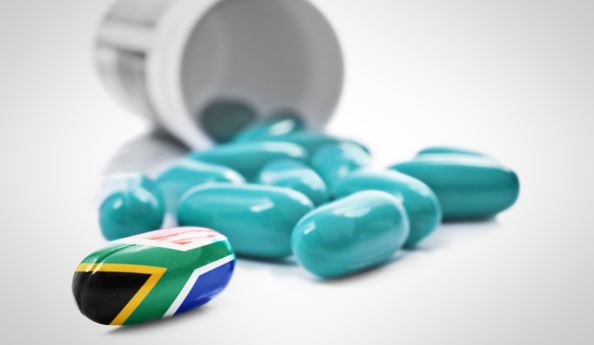 As the population of any country gets older, richer and moves away from manual work, health becomes a major concern.
South Africa has seen this transformation over the last few decades, experiencing increase in various illnesses associated with advanced economies. From cardiovascular diseases to all types of cancer.
It is therefore a justified concern for many South Africans that they will be well taken care of if they are unfortunate to end up sick. Good healthcare provision goes hand in hand with deep pockets, and since very few can afford to pay out of pocket, medical aid comes in.
---
What is Medical Aid
Medical aid is an insurance plan where you pay a monthly amount (premium), in exchange for financial cover if and when you need treatment or other medical emergency. This can include sudden illness, chronic illness or even an accident.
---
There are many medical schemes in South Africa, 26 by last count.
Discovery is the country's largest, representing almost 50% of the market. Bonitas and Momentum complete the top 3.
Over the last few months, something has happened with these major medical aid schemes. They have announced intention to increase the monthly contribution by members.
After increasing 2019 fees by 9.2%, Discovery has announced that it will increase 2020 fees by a further 9.5%.
Bonitas is increasing its monthly premiums by an average of 9.9% and Momentum by 8.2%. All these rates are above the rate of inflation, meaning the companies are mostly taking care of their bottomlines.
Medical Aid schemes are required by the Medical Schemes Act to be not-for-profit, despite being operated by for-profit companies. However with the constant increases in premiums, the public perception is that companies have found ways to circumvent the regulations.
It is therefore paramount that South Africans shop around to look for the best deal, that will not only give them good medical benefits, but also at a price that will not break the bank.
It is good to note that the premiums you pay depend on your monthly income and the benefits you are looking for.
---
What are the cheapest medical aid options in South Africa
For the purpose of this article, we will look at entry-level medical aid scheme, for a single person earning R8,500 per month or less (or closest offering). That basically covers most of South Africans, and majority of members fall in this category.
The cheapest is Discovery KeyCare.
For people earning R0 – R9,150 per month, the monthly contribution is R914.
The second cheapest is Momentum Ingwe.
For members earning R0 – R9,000, the monthly contribution is R1,062.
The third is ProfMed Savvy.
Their monthly contribution for this group is R1,112 a month.
Coming fourth is Genesis Private Choice.
The members contribution is R1,150 a month.
Fifth is the Bonitas BONCAP Medical Aid plan.
For members earning R0 – R8,520 per month, the monthly contribution is R1,159.
Sixth is Medshield MediPhila, which charges R1,332 a month for this category of South Africans.
And seventh we have Fedhealth Flexi, where members contribute R1,611 a month.
---
It is good to note that this difference in pricing also comes with a difference in benefits. Familiarize yourself with what you are really paying for before committing to any of the medical aid schemes.