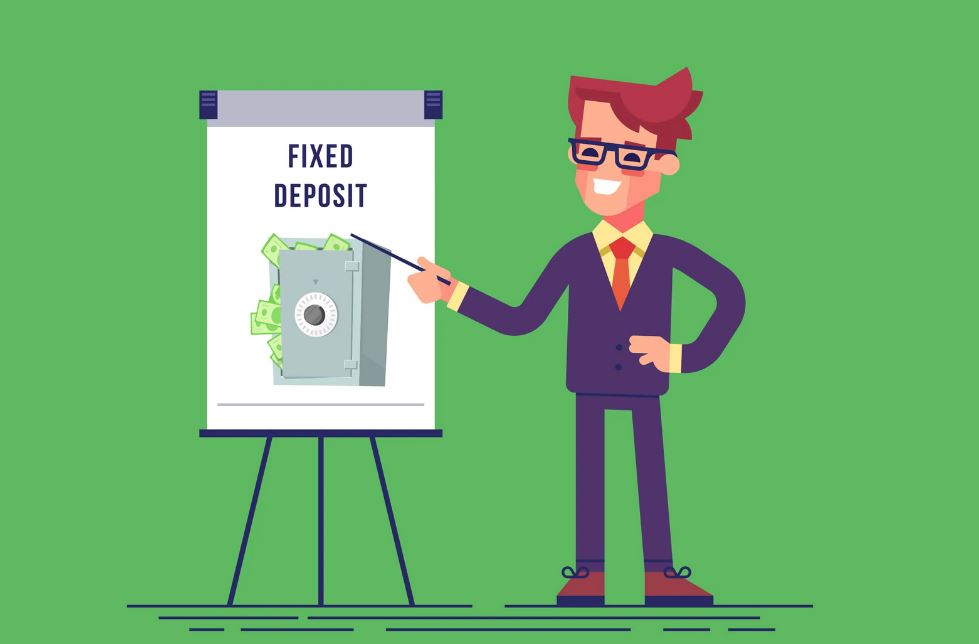 A fixed deposit account is an investment instrument issued by financial institutions in which the money deposited accrues a predetermined interest regardless of the fluctuation of the rates.
Fixed deposits neither increase nor decrease with time and are usually coordinated by the prevailing low-risk market standards.
They normally have a maturity period of over a year or stretch to over 60 months, and cannot be withdrawn before the stated timeline lest you incur an early withdrawal penalty or fee.
In South Africa, the government is encouraging citizens to save more to ensure financial stability and security in the future, and among the policies put in place to stimulate saving culture is keeping the repo rate at the South African Reserve Bank low to control inflation and regulate liquidity in the economy.
Repo rate, 'repurchase option' or 'repurchase agreement' is the interest rate at which the reserve bank lends money to commercial banks. It currently stands at 4.75%, while the prime lending rate (predominant rate) caps at 8.25%.
The predominant rate translates to the annual percentage yield (APY) you earn on any nationally available savings taking into account the effect of compounding interest.
Fixed deposit accounts usually play above this average, and investors prefer them because of the assured huge returns compared to regular savings accounts.
In this piece, we will be focusing on the advantages and disadvantages of having a fixed deposit account and the top 5 best fixed deposit accounts with high interest rates in South Africa to invest in right now:
Advantages of having a fixed deposit account in South Africa
A fixed deposit account is a good conservative avenue to build your savings and grow your money to realize prosperity and expand your investment portfolio. But is it really worth it?
Here are some advantages of having a fixed deposit account in South Africa:
* Returns are guaranteed – Unlike the stock markets, which are volatile and risky because of the erratic prices that may decline quickly, fixed deposits are stable, and you only have till the end of the tenure to get your invested money back plus the interests.
* The capital is insured – opening a fixed deposit account in South Africa is not risking your money. The Corporation for Deposit Insurance (CoDI) is designated to protect your deposits until the lapse of your tenure.
* Liquidity – cash placed in fixed deposit accounts can be redeemed in case of emergencies, unlike other investment options like money market funds which may take a few days. However, this may play out against you because of the penalties, and it is advisable to wait until your money matures.
* Flexible tenure – as a deposit holder, you have the right to extend the tenure of your money when maturity is attained. For this, fixed deposit savings may be considered a long-term investment option for you.
* Loans against fixed deposit – a fixed deposit is a crucial instrument whenever you need to boost your cash flow in a business, or you are struck by an emergency and you need a loan. Different banks in South Africa offer loans of above 60% of your investment in a fixed deposit account.
Disadvantages of having a fixed deposit account in South Africa
As attractive as it may seem, because of the higher interest rates and flexibility, fixed deposit accounts also have some drawbacks.
Here are some disadvantages of having fixed deposit savings account in South Africa:
* Relatively low investment returns in case of inflation – yes, they offer maximum protection in times of uncertainties but can be affected by soaring inflation rates during an economic downturn. For instance, if the inflation rate is 6.5% and your fixed deposit interest rate is 10%, the value of your money will only increase by 3.5% (10%-6.5%).
* You are locked away from accessing funds – having a fixed deposit account is a long-term investment strategy for investors with other regular sources of income because when you unlock your savings during a disruption of your cash flow, you will be hit by penalties and reduced rates.
* It is not lucrative – when you put your money in a fixed deposit account, you already know your returns at the end of the tenure, unlike other exotic and risky options like property investment which can be very rewarding within a short time.
Top 5 fixed deposit accounts with the highest interest rates in South Africa
Fixed deposit interest rates in South Africa have been creeping up lately, and it is important to maximize every penny of savings by opening a fixed deposit account. But the question is, which are the best fixed deposit accounts with the highest interest rates?
JoziWire has done some legwork for you, and these are the top accounts you might consider opening:
1. African Bank fixed deposit account
The African Bank is the best bank overall offering competitive rates that will see an uptick in your investment portfolio because of the highest interest margins.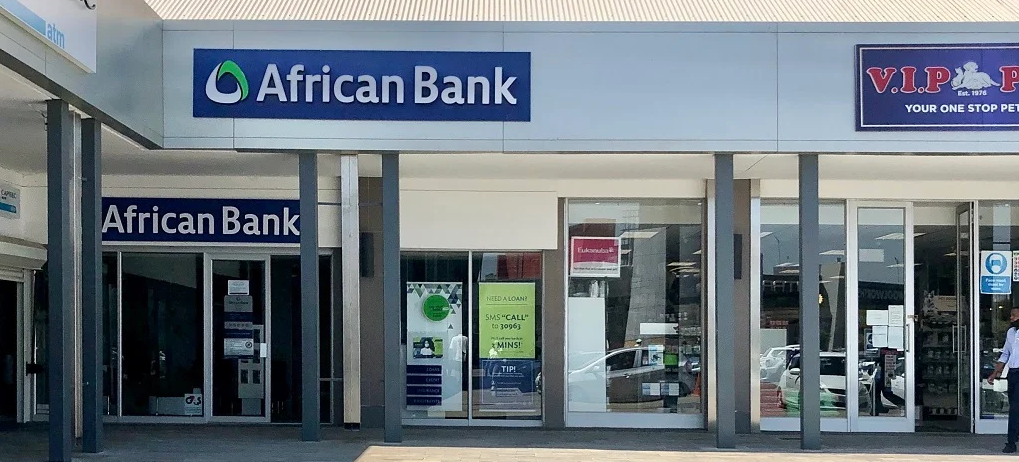 Because of its nationwide presence, you can visit their branches or open a fixed deposit account online just with a minimal investment of R500. Because you make a once-off deposit, the bank gives investors a grace period of 7 days to complete the total opening deposit, after which they will receive interest payouts every month, at 6 or 12 months or at maturity.
The African Bank fixed deposit account rate peaks at 10.19% per annum or 12.50% per annum when calculated on expiry after 60 months.
2. Absa Bank fixed deposit account
Absa bank is one of the leading banks in South Africa, with a Tier 1 capital of over $6.8 billion. It may also be your best financial partner in fixed deposit account savings because of its high fixed deposit interest rates.
To open an Absa fixed deposit account, you will need to make a minimum deposit of R1,000 and benefit from the nominal interest rate of 8.50% and a standard annual rate of 10.38% on deposits exceeding R100,000.
For seniors above 55 years, their qualifying deposits earn interests of between 10.88% to 10.98% at the expiry of their investment term.
3. Standard Bank fixed deposit account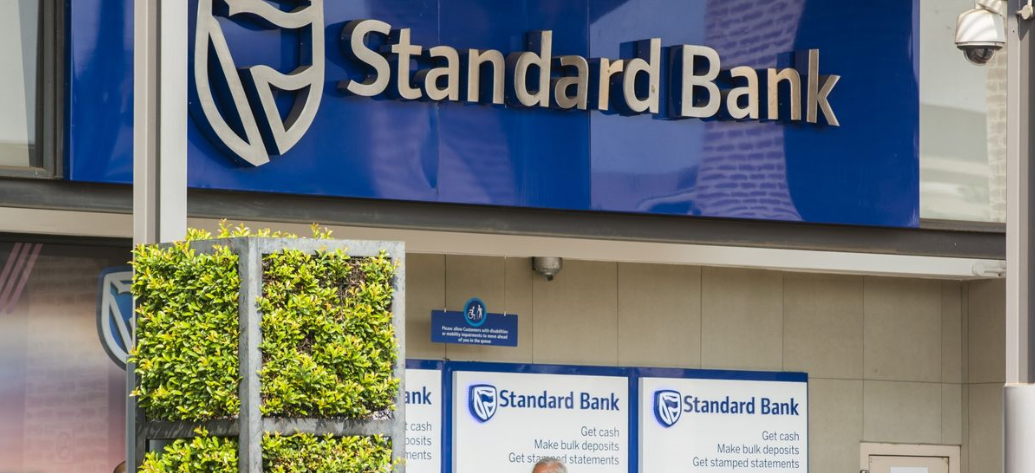 Standard Bank is another best bank when it comes to fixed deposit investments because of its attractive interest rates, which are paid either monthly or at the end of the investment period with a capital guarantee.
To open a fixed deposit account with Standard Bank, you must pay a minimum of R1,000 and declare your investment term of either 3 months or more. Remember, you cannot make additional deposits into the account once the investment term has started.
The effective fixed deposit rate of Standard Bank is 9.50%, but it is varied depending on the amount of money invested in your account. Balances of between R100,000 to R499,999 have a staggering rate of 11.455% at a maturity of 60 months. This means that the more you invest, the more you earn.
The bank also has a special package for investors above 55 years with a balance below R100,000. They get an extra 0.5% annually for periods over 12 months.
4. Capitec Bank fixed deposit account
Capitec Bank falls at number four in the ranking of the best financial institutions with the highest fixed deposit account rates. It gives investors a sensible investment timeframe of between 6 to 60 months and charges a minimum of R10,000 and a maximum of R20 million to open a fixed deposit account.
Its nominal interest rate is 9.05%, and the effective annual rate is 9.43% for savings above R100,000. After maturity, the account becomes a flexible savings plan, and you can extend your investment term and accrue more interests.
5. First National Bank (FNB) of South Africa fixed deposit account
FNB is another financial institution with attractive fixed deposit rates in South Africa. It offers lucrative nominal interest rates of 8.50% and an effective annual rate of 8.84% on a 60-month investment term.
The minimum amount required to open an FNB fixed deposit account is R10,000, but you stand to enjoy the freedom of choosing your tenure from 7 days to 60 months because the interest rates are earned daily and capitalized monthly.
There are no monthly administration fees, you can top up your account after maturity, and those above 55 years get preferential rates on investments.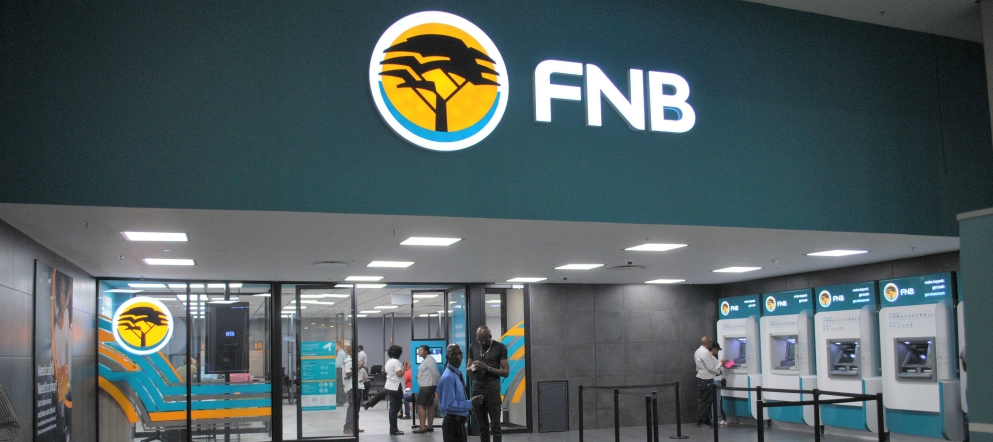 Summary
| | | | |
| --- | --- | --- | --- |
| Ranking | Institution | Minimum deposit | Effective rate |
| 1 | African Bank | R500 | 12.50% |
| 2 | Absa Bank | R1,000 | 10.38% |
| 3 | Standard Bank | R1,000 | 9.50% |
| 4 | Capitec Bank | R10,000 | 9.43% |
| 5 | First National Bank (FNB) | R10,000 | 8.84% |
Now read: How To Dispute Your Credit Report Information in South Africa