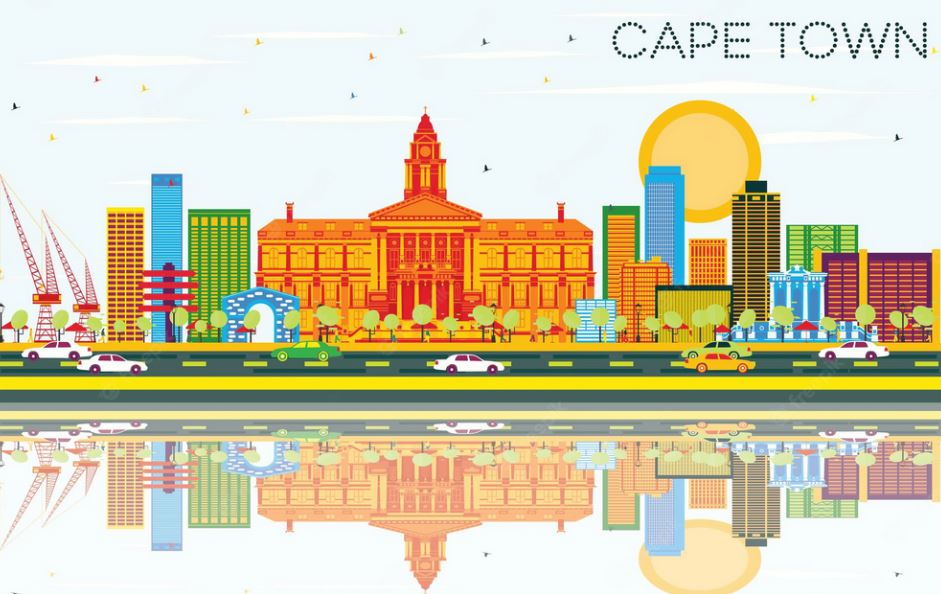 Cape Town is the second-largest city in South Africa after Johannesburg and the seat of the Parliament of South Africa.
It is a major tourist destination, being the oldest town and located along a long stretch of the Atlantic Coast in the Western Cape and dotted with iconic sites like Cape Point, Groot Constantia, Kirstenbosch, Robben Island Museum, Table Mountain Cableway, and V&A Waterfront.
It is one of the leading financial centers in South Africa, hosting some international corporations like; electronics company Hisense, consumer goods company Unilever, pharmaceutical production facility Johnson & Johnson, media house Thompson Reuters, etc.
This means that the success rate in doing business is high and your small business can actually do well due to the ready market, good infrastructure, and the peaceful environment that the 'Mother City' provides.
Cape Town offers an open market for a lot of small businesses, and the trick is just to know how and when to invest your money. If you are looking to invest in a small scale startup in Cape Town, here are some business ideas for you:
Top 10 profitable small business ideas in Cape Town
1. Mobile cleaning services
With a multiplicity of office blocks, restaurants, worship centers, and residential homes in Cape Town, a mobile cleaning business might be a lucrative venture for you. You only need to make purchases of soaps and vacuum cleaners which are relatively cheap. The good thing is you can operate from your home and work on a part-time basis too.
You can get customers on social media when you market your job. Pay rates are usually high when you clean offices compared to homes.
2. Day care business
Cape Town is buzzing with business activities, and many parents are dully engaged at work and have no adequate time to look after their kids when they are out to hustle. This has turned daycare service into a profitable business that you can start from your home location.
To start a daycare business, obtain a police clearance report (PCR), and ensure your area of operation is suitable for children's development.
You can boost your income by acquiring an Early Childhood Development Education (ECDE) certificate from South African Qualification Authority (SAQA) to teach the children as you babysit them and earn an extra Rand.
3. Agribusiness
Cape Town has rich soils and a perfect Mediterranean climate to favor the growth of crops such as beetroot, broccoli, cabbage, carrots, and onions. Agribusiness is another business idea in Cape Town that is profitable, thanks to the city's high population of over 4.8 million, that provide a ready market for agricultural products.
Demand is always higher than supply, and a dive into the agribusiness sector can be very rewarding for you.
4. Event planning
Event management doesn't necessarily require in-depth skills. If you are generally a good planner, you qualify to organize events – this is one of the most profitable small businesses in Cape Town. You can start by investing in affordable sound systems at less than R2,500 and host small parties like birthdays and kids' parties.
Because of guaranteed quick returns, you will make more money to host big corporate events that pay well.
5. Jewelry making
South Africans have a unique sense of fashion and style. In addition, Cape Town attracts over 5 million tourists each year, and taking advantage of these by starting a jewelry business and selling them as a way of making a living can make you amass significant returns.
To start a successful jewelry business, have a creative mind and a passion to learn and embrace emerging fashion trends.
6. Mobile food service
Starting a mobile food service is a profitable small business opportunity in Cape Town because you don't have to own a retail location. You can cook from home and deliver food to people working in offices to make a profit.
To appeal to customers, introduce free deliveries and quality, clean, and well-cooked food.
7. Mobile salon
If you are a makeup artist or have a hands-on experience in beauty and cosmetology, you can start a mobile salon and provide services to people with tight schedules by visiting them at their homes. I
t requires a small investment to purchase instruments such as hair clippers, powder brushes, manicure sets, etc.
8. Tea shop
Most South Africans drink tea. It is the 'national drink' in South Africa, unlike coffee which is considered fairly expensive. You can start a tea business in Cape Town as it requires a low start-up cost because sugar and tea leaves can be bought at an affordable price in all shops.
9. Data analytics business
In Cape Town, there are a lot of business enterprises. All businesses rely on data to make crucial decisions like determining the target market and finding out the response of their product in the general public. You can start a data analytics company and source data for these companies.
Data analytics require computer proficiency and the ability to manipulate big data on a timely basis.
10. Financial consulting
With set financial skills, you now need to find a commercial space to let and start receiving customers seeking money advice on savings, mortgage, and real estate investing in South Africa.
Many people need financial assistance; on how to manage and invest their cash to realize accomplished goals and financial security.
By providing this service, you will charge your customers an hourly rate or a fixed price.