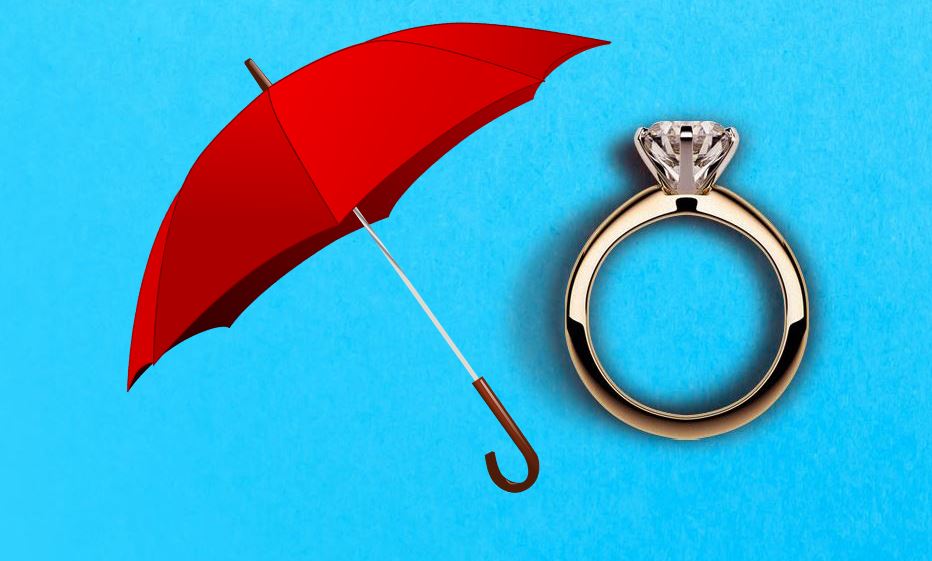 With rising inflation across the world, more and more people are looking at other ways to store their wealth.
Having cash in the bank is no longer viewed as a sustainable way to live or invest, in light of low savings interest rates offered by the bank. In fact, due to rising inflation, you could end up losing money just by holding it in the bank.
One store of wealth being considered by many South Africans is precious metals and stones. And jewellery is perhaps the most easily acquirable example of this.
Rings, watches, necklaces, bracelets and other wearables made of valuable metals and precious stones tend to hold their value over time, and often even appreciate.
Since these are physical, tangible goods, it is wise to protect them the same way you would other valuables.
In comes jewellery insurance.
What is Jewellery Insurance?
As the name suggests, jewellery insurance is an insurance cover that protects valuable wearables like watches, rings, earrings, necklaces, chains etc.
This can be from theft, loss, or damage.
Like other forms of insurance, the provider will seek to either repair or replace your jewellery item once a claim is filed. All you have to do is diligently pay the monthly premiums.
Jewellery insurance can be a stand-alone type of insurance, or included in other types like home insurance or the general 'personal possessions insurance'.
How much does jewellery insurance cost in South Africa?
While every insurance provider is different, the monthly premiums paid for jewellery insurance typically tend to be about 1% of the item value. Some companies will quote you something lower than that, but not by a lot.
This means the annual premiums will be about 10% of the item value. While this is quite high compared to something like auto insurance, jewellery are more prone to loss or theft, thus higher risk.
Here's a table breaking down the monthly premiums of the jewellery insurance plan offered by TFG.
| Original Selling Value | Monthly Premium |
| --- | --- |
| R 1 – R500 | R 8.00 |
| R 501 – R1 000 | R 12.00 |
| R 1 001 – R2 050 | R 20.50 |
| R 2 001 – R5 000 | R 45.50 |
| R 5 001 – R7 000 | R 62.00 |
| R 7 001 – R10 000 | R 87.50 |
| R 10 001 – R13 000 | R 112.50 |
| R 13 001 – R15 000 | R 129.50 |
| R 15 001 – R20 000 | R 171.50 |
| R 20 001 – R25 000 | R 214.00 |
| R 25 001 – R30 000 | R 257.00 |
As you can see, there is a relatively low upper limit on the value of jewellery they can insure. R30 000 is TFG's maximum, which is enough for a good wedding ring but not for a million Rand Richard Mille watch.
How jewellery insurance works in South Africa
Typically, most providers will offer you coverage on a fixed term. This can for example be 12 months or 24 months.
TFG for instance offers you a fixed term of 12 months, where you pay a one-off premium equal to 10% of the original selling price of the jewellery upfront.
You can also choose a fixed term of 24 months, where you pay a one-off premium equal to 20% of the original selling price upfront.
This arrangement tends to be cheaper compared to the month by month payments.
---
Before a policy is signed, your jewellery must first go through a process of valuation. Most providers will guide you on this, but it typically involves, cleaning, photographing, weighing and determining its authenticity.
The metal or precious gems are then graded, before you get a final valuation. All this is done by an approved third party jeweller.
Your insurance provider will base your policy on that final valuation.
---
Some major jewellery dealers in South Africa have arrangements with insurance providers, thus simplifying most of the process for you.
For extremely high value jewellery items, it is worth considering insuring them with companies that specialize in art, jewellery, antiques or specifically deal with high-net-worth individuals.
While in general insurance firms you'll find a maximum value that can be insured, in these specialist firms you will find a minimum value or premium, which tends to be on the higher side.
One such company in South Africa is Artinsure.
3 things you need before insuring your jewellery in South Africa
Before any jewellery is insured, there are some things that are required.
1. The original receipt: Most insurance providers demand to see the original receipt, so ensure that you keep it. However, exceptions can be made on antique items whose proof of sale was lost eons ago. Talk to your provider and find out where they stand on this.
2. Valuation certificate: Insurance companies don't have a way of knowing the value of a jewellery item. Therefore, they require a valuation certificate or appraisal from a reputable jeweller. This is especially true for big ticket items. Always ensure you also retain an original valuation certificate for yourself.
3. Photographs: These will likely be included in the valuation certificate, but if not, the insurance provider will require photos of what they are covering.
********************************
Insurance providers require that the jewellery be kept in a locked safe anytime it is not being worn.
How to make a jewellery insurance claim in South Africa
Before signing on any policy, it is paramount that you read the fine print carefully. There are many ways the insurance provider can fail to pay you, for example if the jewellery was not being stored safely.
Also, check out their compensation policy. While you may think that some items are beyond repair and therefore need replacement, your provider may disagree.
Another shocker that most people get after failing to read their policy well, is that many of these providers have arrangements with specific jewellers.
This means that though your item may be from a well-known designer, your insurance provider may not replace it with that one, but rather an equivalent item from a jeweller they work with.
For instance, Outsurance states that they "generally replace a ring via a supplier on their panel".
Santam however always tries to repair or replace with the original manufacturer or designer.
How to make a jewellery insurance claim in South Africa
The claiming process is generally similar to other types of insurance.
In case of damage, contact your insurance agent and they will direct you to an approved jeweller where the item will be examined and repaired if possible.
In case of loss or theft, you are required to report to the police within 48 hours. Here, you will sign an affidavit explaining how the theft or loss happened.
You then obtain a police case number, which you will submit to the insurance company for claim processing.
Companies that offer jewellery insurance in South Africa
While not as common as other types of insurance, jewellery insurance is available in South Africa.
For most providers, it is offered as part of the 'personal possessions insurance', 'portable possessions insurance' or 'home insurance'.
Some of the providers offering jewellery insurance in South Africa in one form or the other include:
* Outsurance: Portable possessions insurance
* Sanlam: Glacier asset protection
* Old Mutual: Home Insurance (Allsure)
* Hollard: All Risk Cover
* Bryte Insurance: Jewellery & Precious Assets Insurance
* Absa Insurance: Portable possessions cover (Absa idirect)