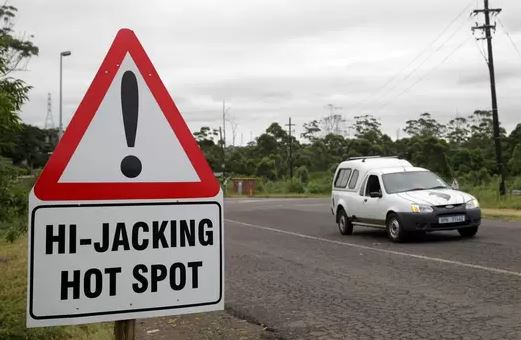 Ctrack, a global supplier of vehicle tracking and fleet management solutions, has released a 2016 report on hijacking and crime statistics.
In it, Volkswagen remains the most popular car for hijackers in South Africa.
VW is followed by Toyota at number 2 and Ford at number 3.
As for specific models, the Volkswagen Polo is the single most hijacked car in the country, followed by Toyota Hilux. 'Other Toyota models' are also common targets, appearing before the next single model, the Ford Ranger.
BMW X5 and Chevrolet Spark complete the top 5 most hijacked car models.
"Being aware of your surroundings and knowing how to respond if you find yourself in a hijacking situation is critical," said Charnel Hattingh, spokesperson for Fidelity ADT.
Shock as Durban Pensioner is Given 14 Days To Pay R3.4 Million Water Bill
"The first and golden rule is to not antagonise the hijackers, who are probably more scared than you are. You need to show them you are not a threat. Lift up your arms to show you have no weapon and will surrender. Use your left arm to undo your seatbelt and put your car in neutral.
"Do not turn off your car, but get out slowly. Try and angle your body sideways so you are not facing a firearm head-on."
"Also remember to protect your head with your arms and avoid direct eye contact with the hijackers but try to take in what they are wearing, the sound of their voices, etc."
"Most importantly try to remain calm."
According to the report, these models are often targeted based on their demand in the market. The prospect of finding valuable items inside is also a motivator.