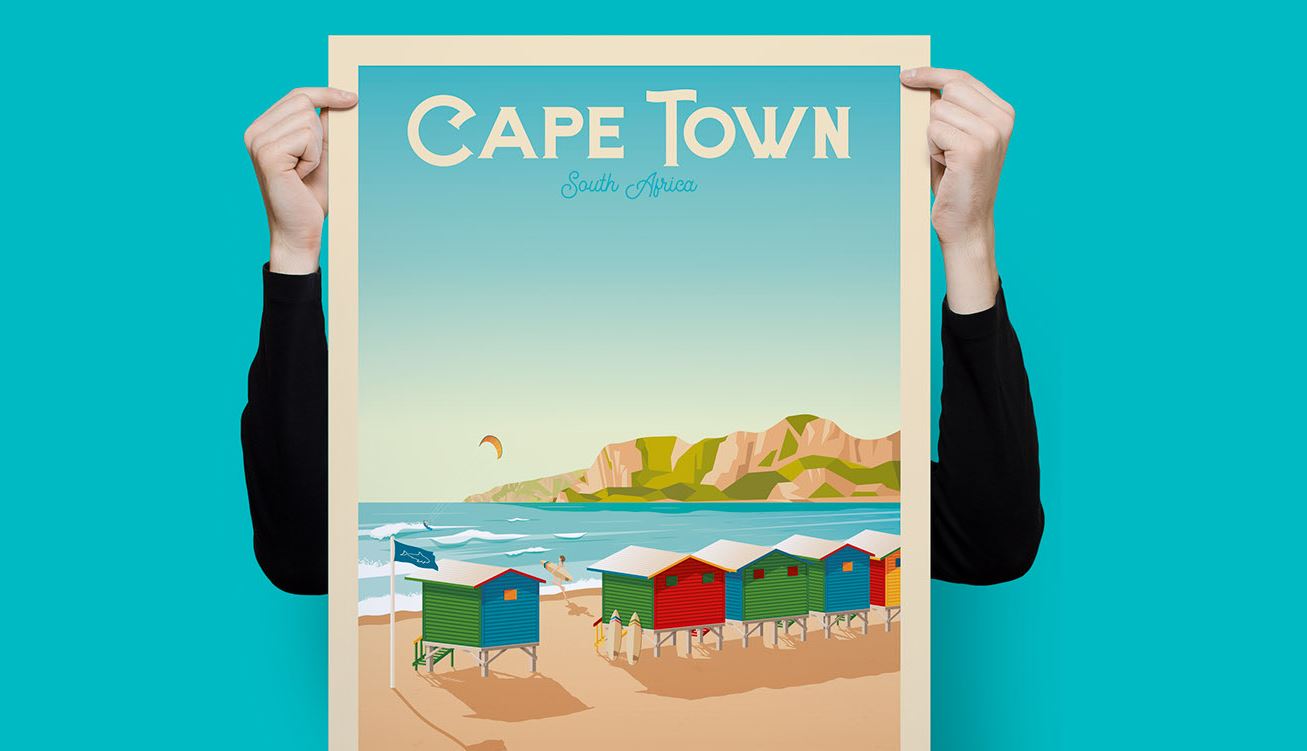 Over the years, Cape Town has cemented its position as the top tourist destination in Africa.
It is a melting pot of culture, art and fine dining. Its generally beautiful weather only helps its case.
There is a lot for tourists to do in the city. While many visitors will go with the most common touristy things to do, like taking a cable car to the table mountains, there are many other things on offer.
Below we look at 4 neighborhoods every tourists should consider visiting.
---
Bo-Kaap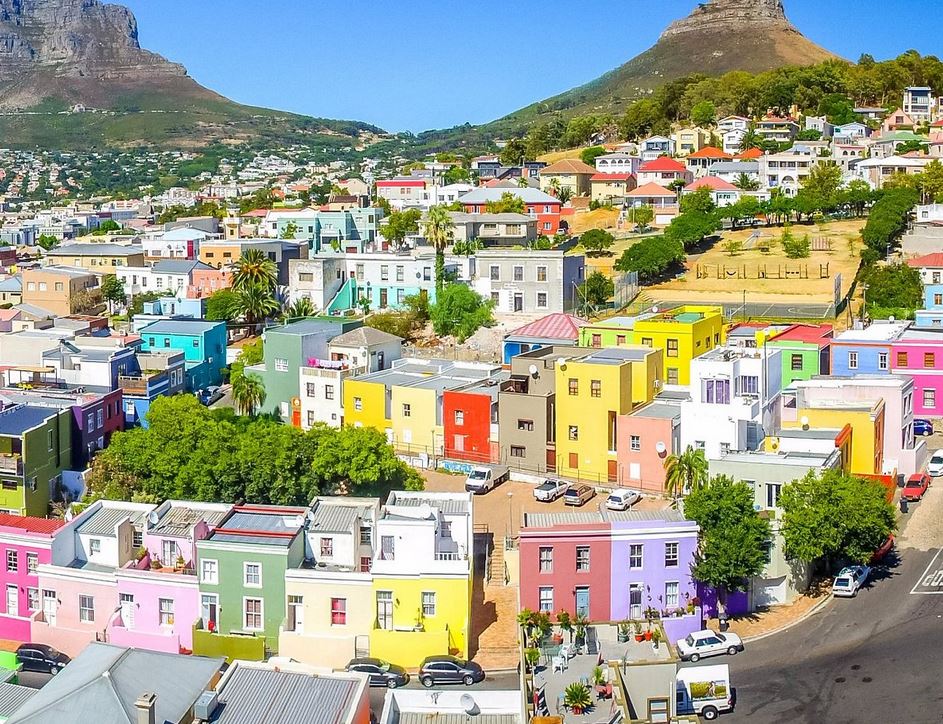 Of course starting us of is the most famous of them – the Bo-Kaap.
Formerly known as Malay Quarter, this distinct neighborhood dates back to the 1760s. The colorfully painted houses are a mix of Cape Dutch and Georgian architecture.
The houses were leased to slaves, and were initially all white in colour. When slaves were later allowed to buy the properties, they went on a painting spree to express their new freedom.
The Bo-Kaap community contributes immensely to Cape Town's culture, with most houses having been in the same family's ownership for generations.
This neighborhood is also the birthplace of South Africa's Muslim community, with the first mosque in all of the country, the Auwal Mosque, found here.
Other attractions for tourists here include a museum, shopping centres and restaurants specializing in Cape Malay cuisine.
---
Victoria & Alfred Waterfront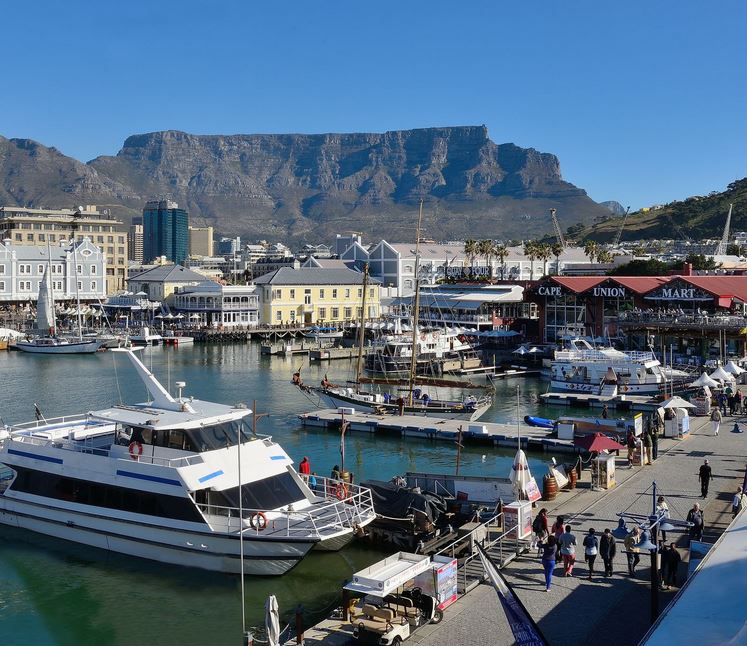 One of the trendiest and certainly one of the most visited places in Cape Town and all of South Africa is Victoria and Alfred Waterfront.
It is situated in the oldest operating harbor in Africa. This waterfront, according to official figures, attracts close to 24 million tourists annually. The Table Mountain provide an unbelievably stunning backdrop to the V&A Waterfront, as it is affectionately called.
One of the districts within the V&A Waterfront is the Quays District. It is the most visited area, owing to its luxury shopping experience. Here you will find luxury stores like Gucci and other international brands. There is also a Ferris wheel, on top of the many upscale restaurants.
Lots of outdoor events, exhibitions and performances are held here. If you are looking for a taste of South African culture and cuisine, but with the vibrancy of a modern society, this is the place to visit.
---
Camps Bay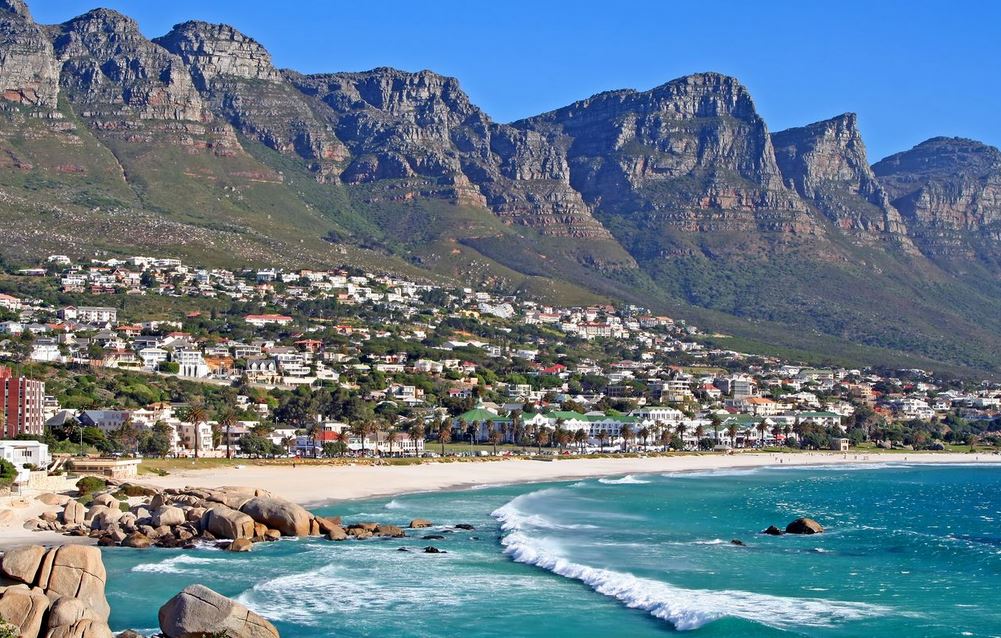 A favorite destination for the rich and famous, Camps Bay is known for its palm trees, beautiful beach and super expensive mansions.
Lining its white sandy beach is a mix of restaurants, bars, clubs and 5-star boutique hotels. This is the perfect place in all of Cape Town to come experience a wide range of sea food.
There is also a lot of culture on display at the Camps Bay African Craft Market. Best place to buy souvenirs like hand-carved statues, beaded jewelry and leather crafts.

If you're here for the night life, you will not be disappointed. The beach-side bars and clubs will give you an experience of a lifetime.
---
Sea Point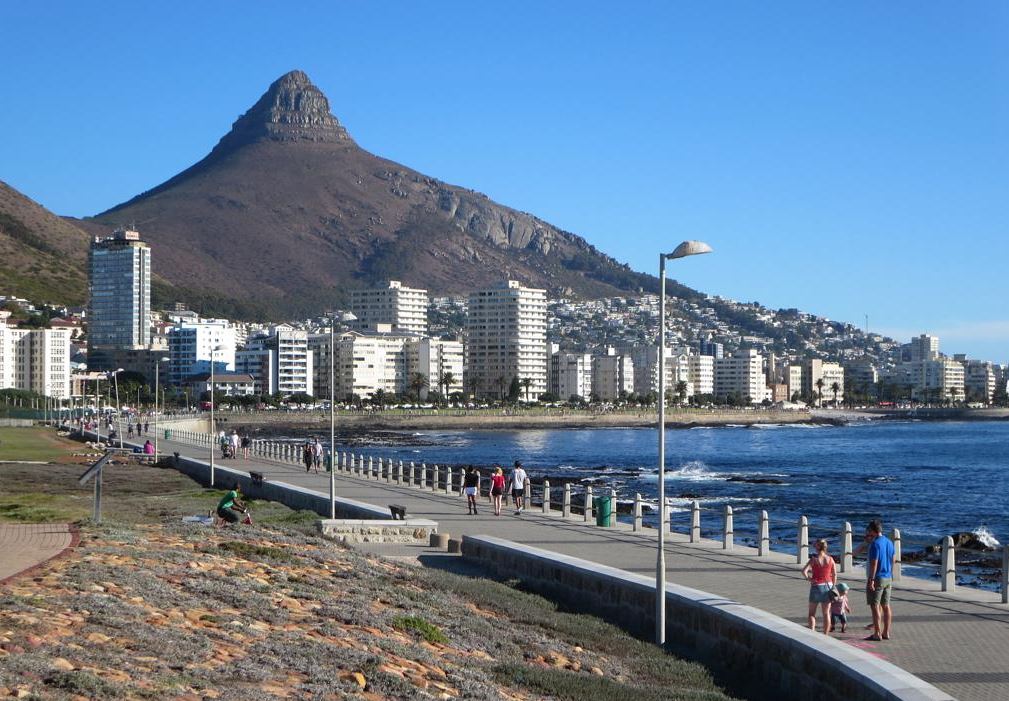 A few kilometres to the west of the city centre, you will find Cape Town's world famous Sea Point. Its seaside promenade stretching 11 km along the Atlantic Ocean is another of Cape Town's must visit locations.
It is a favourite destination for fitness enthusiasts, families, cyclists etc. Here you will find several public playgrounds, public swimming pools, outdoor gyms, cycling paths etc.
Running parallel to the promenade are many high-rise apartments and trendy restaurants.
---
Now Read: 5 Airbnb Stays Near Cape Town That Will Blow Your Mind