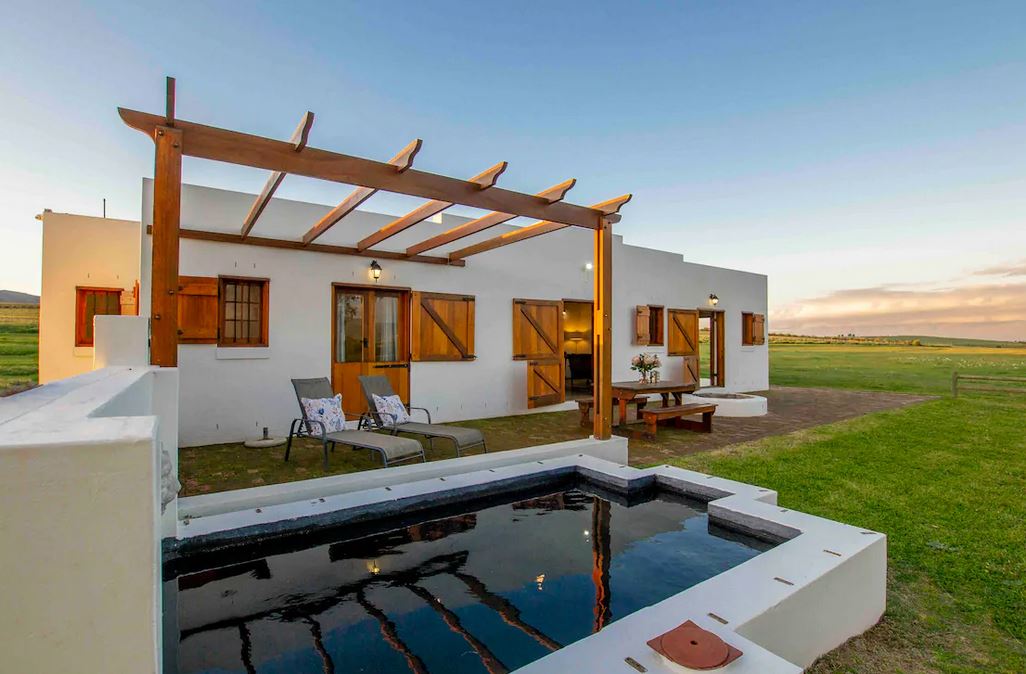 As the pandemic slowly comes to an end and the country begins to open up, many of us might want to take that well-deserved vacation.
Right now, travel is restricted, particularly from one country to another. It has been a rough many months for all of us, but particularly those who rely on tourists to put bread on the table.
Whenever things return back to normal, Cape Town will be ready to welcome millions of local and international tourists, as it has for many years.
In anticipation of that day, we look at 5 of the most desirable Airbnb stays in and around Cape Town.
You better start saving for that staycation.
---
1. The Denneboom Stable Cottage
Located in Paarl, just a short drive from Cape Town, this cottage can be a perfect getaway.
Whether you are looking for something longterm or just a weekend staycation, the Denneboom Stable Cottage is ideal. It is situated in a private 60 hectare game reserve, surrounded by Eland, Zebra, Wildebeest & Springbok.
It is also an ideal stay for bird watchers.
Guests will have access to the reserve area and also the vineyards and olive groves.
All the basics are provided, including stable Wifi to catch up on work or entertainment. There is also an outdoor BBQ grill.
The cottage can host 4 guests in 2 bedrooms.
The cottage has available dates throughtout 2021.
Rate –

/ night
[metaslider id=4629]
---
2. Funky Cabin Set in Veg Garden
Located about 40 minutes from Cape Town is this tiny house set in an organic herb and vegetable garden.
The cabin can host two guests in 1 bedroom.
From the garden, you'll be able to pick ingredients for salads, or vegetables to roast in the beautiful fire pit.
There's also a tiny splashpool to cool off on hot days.
The only dates available are in February and March, so you better hurry and book your stay.
Rate –

R 745 / night
[metaslider id=4641]
---
3. Luxury villa room
Inside a luxury 4 bedroom villa, you get a cozy and comfortable room. The entire villa is located on an expansive private property in Camps Bay bordering on the stunning Glen Forest.
You get a fireplace and a private swimming pool.
If you are looking for somewhere to enjoy ocean views, this is the place.
2 guests in 1 bedroom is what it can host.
There are still available dates in 2021.
Rate –

R 1,088 / night
[metaslider id=4662]
---
4. Beautiful contemporary house in a wine farm
If you are a large family or a large group of friends looking for a weekend getaway, this one will blow your mind.
Located in Cape Town, this exquisite contemporary house will give you beautiful views of Cape Town and the Table Mountain, all the while being set in the vineyards on the Zevenwacht Wine Estate.
You'll have the complete building and gardens to yourself, which also makes it a great location of small functions.
The space can hold 6 guests in 3 bedrooms, all en-suite. DStv is provided, and the place is pet friendly.
The kitchen if located on the top floor, but upon request eg. during functions, the large downstairs kitchen and dining room can be made available.
Rate –

R 4,500 / night
[metaslider id=4679]
---
5. Fynbos Cottage
This Airbnb gives you an apportunity to relax in the country. And not just any place, but on an equestrian (horse back riding) estate
The farm house can host 2 guests in 1 bedroom. The entire cottage will be yours during the stay, and if you love pets, you'll be happy to know that the owners dogs live on the property.
Rate –

R 2,000 / night
[metaslider id=4715]