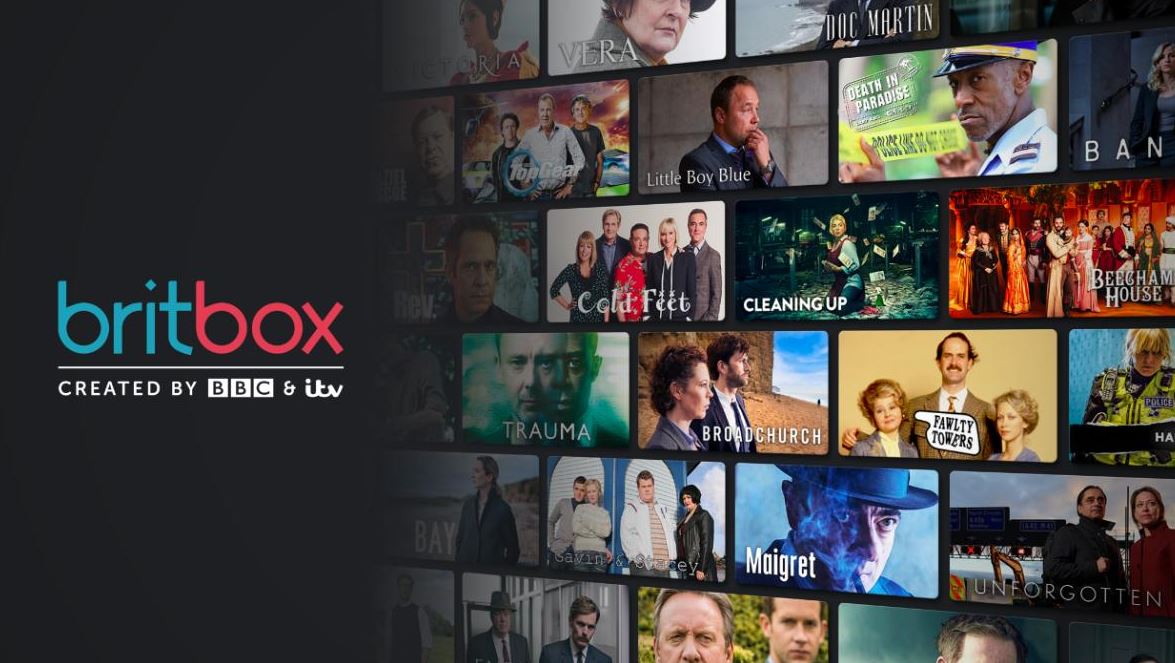 The number of streaming options available to South Africans continues to rise.
The latest international one, and likely the one that will arrive soonest is Britbox.
Created by the BBC and ITV, Britbox is a niche streaming service for British programming. It contains vast archives from the UK national broadcaster and ITV, which was the first commercial channel in the UK founded all the way in 1955.
The streaming service will also contain ongoing programming including quick access to daily episodes.
Last year, it was announced that South Africa will be added on the list of countries that will have access to the platform. Currently, Britbox is only available in the US, Canada, the United Kingdom, and Australia.
It was first launched in the US in March 2017, and then in Canada in February 2018.
Ironically, despite it being birthed by UK broadcasters, the service only launched in the UK in November 2019, more than two years after its initial launch in the US.
This all had to do with a complicated model of licensing and collaboration amongst all major UK broadcasters, including some that joined later like Channel 5 and Comedy Central UK.
There had been previous efforts more than a decade ago to bring UK broadcasters together under a single platform, but those were thwarted by the competition authority. Since then, there has been a paradigm shift with American streaming giants like Netflix, Amazon and Disney, unshackled from UK regulations, threatening to run away with the UK market.
Now, Britbox is ready for the world, and South Africa is among 25 new countries where it will launch soon.
"Last year BritBox announced a global roll-out plan which would see the platform active in up to 25 new countries, bringing audiences an unrivalled collection of great British TV shows and the very best in British box sets, drama premieres and live events, as well as new and exclusive original commissions," the BBC and ITV said.
Read: Disney+ in South Africa.. Is it Available.. How To Watch
When is Britbox Launching in South Africa?
As mentioned, South Africa was named as one of the 25 or so initial countries that will receive Britbox soon.
Martin Goswami, Group Strategic Partnership and Distribution Director at ITV, said: "The launch of BritBox in South Africa is yet another step in the platform's trajectory towards international expansion. We're delighted to bring the service to a brand new territory and continue towards establishing BritBox as a premium VOD brand across the world."
"We know that South African audiences have a real connection to British television and we can't wait to bring them even more great shows, on-demand, that we know they will love," BBC Studios president of global distribution Paul Dempsey said of the launch.
Although a specific date was not given, it was announced that Britbox will indeed be available in South Africa in 2021. Most likely the second half of the year.
With benefit of hindsight, perhaps the move by BBC and ITV to remove BBC First and ITV Choice channels from the DStv lineup in August 2020 and June 2020 respectively, was in preparation to offer the programming on Britbox.
On its official website, Britbox does seem to be making arrangements to welcome South African users. Unlike in other countries where site is completely blocked, in South Africa is shows an email collection box.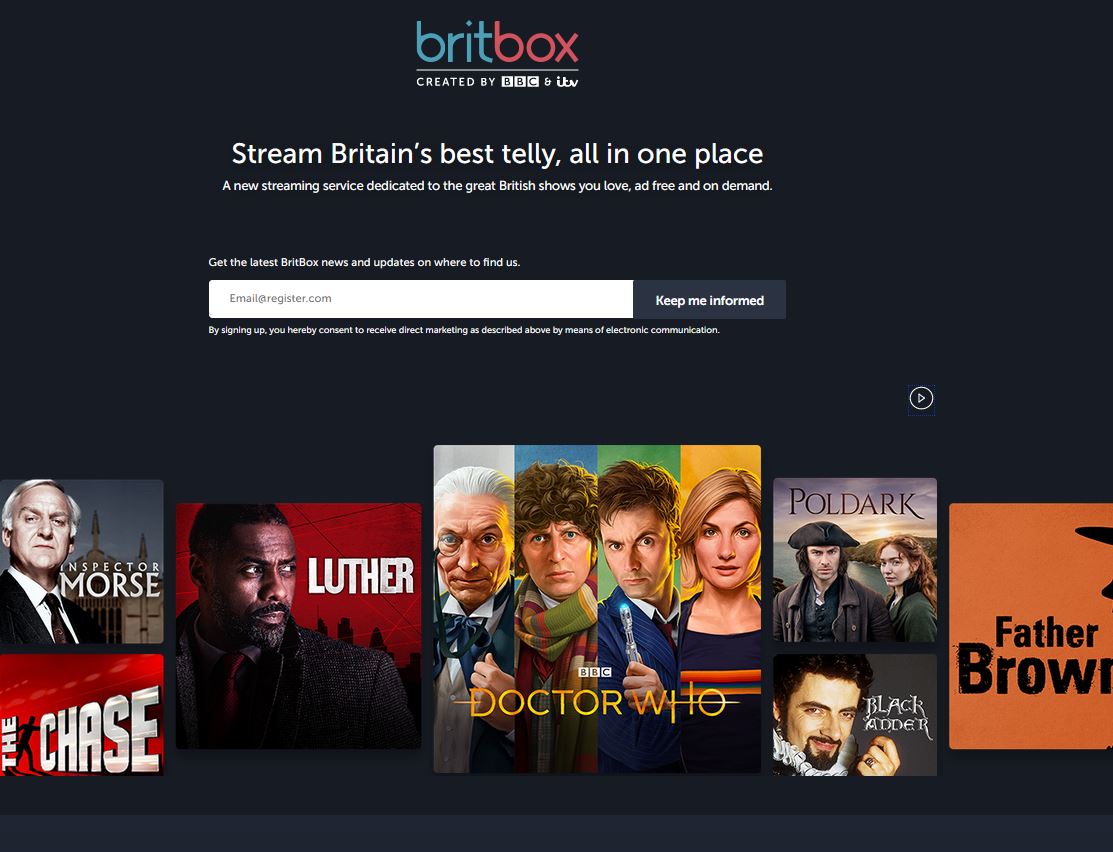 There is also this statement.
"BritBox will bring South Africans an unrivalled collection of British TV, from beloved classics to the biggest shows direct from the BBC and ITV. Binge on complete seasons of your favourites or discover something new to watch from thousands of hours of brilliant British Dramas, Comedies, Documentaries, Lifestyle shows and more. We're still preparing the content ahead of launch, so please treat the images above as a good indication (but not a guarantee) of some of the great British programming that you can expect from BritBox in South Africa."
What is the price of Britbox in South Africa?
As of now, no announcement on price has been made. We can however use current prices in the countries Britbox operates as a yard stick.
These are the current Britbox prices.
United Kingdom – £5.99 (R124)
Unites States – $6.99 ($104)
Canada – 8.99 CAD (R105)
Australia – 8.99 AUD (R105)
Going with the above, we can't expect a huge difference with the South African pricing.
The platform's rates are in line with what Disney Plus charges, but cheaper than Netflix.
---
What content is available on Britbox South Africa?
As mentioned, Britbox is mostly a niche product outside the UK and the UK expat community. Yes it does contain lots of big 'blockbuster' TV shows, but people who are drawn to UK classics will be drawn to the service more.
In the statement provided on their South African splash screen, they are still working on the content, and there is absolutely no guarantee that South Africans will have the same catalog as the UK or the US.
Some of these may still be tied to regional and territorial licensing, which makes them available in some parts of the world and not others.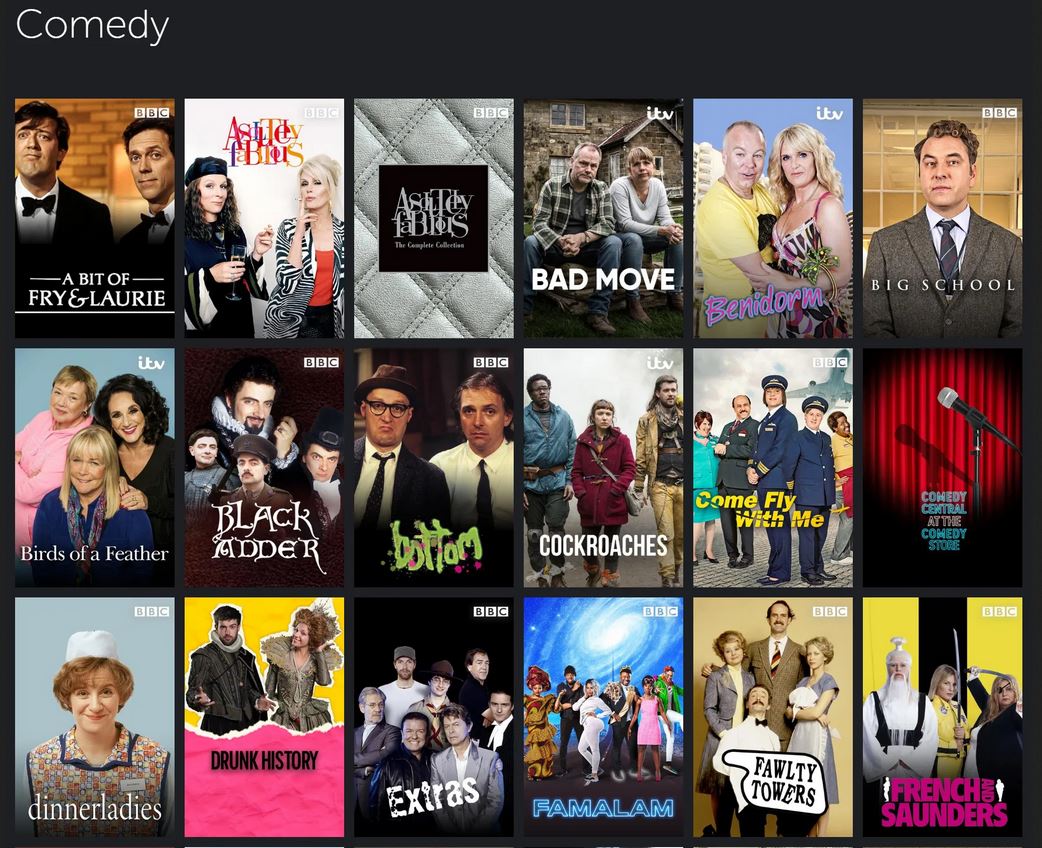 However, to get a sense of the kind of programming you can expect to find when Britbox launches, here is a list.
Recent
Downton Abbey
Broadchurch
Sherlock
The Inbetweeners
Doctor Who
Misfits
Luther
The Voice UK
Poldark
The Office
Spitting Image
Classics
Mr Bean
Black Adder
Fawlty Towers
Yes Minister
House of Cards
Read: How To Cancel DStv Subscription in 2021
---
How to watch Britbox in South Africa
As with the rest of the details, we can only compare with what is currently happening in the countries where the service is available.
Supported devices
You will need a supported smart TV.
In the UK, every Samsung built after 2016 is supported. Just download the app and log in.
Every LG smart TV built after 2016 is also supported. It should however run WebOS 3 or higher. The app is available on the LG store.
Apple TV 4th gen and newer is supported.
In the US and Canada, Britbox is available on Amazon Fire TV.
In the US and Canada, Britbox is supported on all Roku devices, expect for Roku 1.
The Britbox app is also available on the Play Store, meaning you can watch it on your Android mobile device (Phone and Tablet).
---
Unfortunately, Britbox is not yet available on Android TV, the operating system that comes with most TVs and streaming boxes.
---
If you don't have any supported device, Britbox is always available on a web browser. You can easily log in on your laptop, then use a HDMI cable to display on your TV.
You can also cast Britbox from your mobile device onto your TV using a Chromecast device.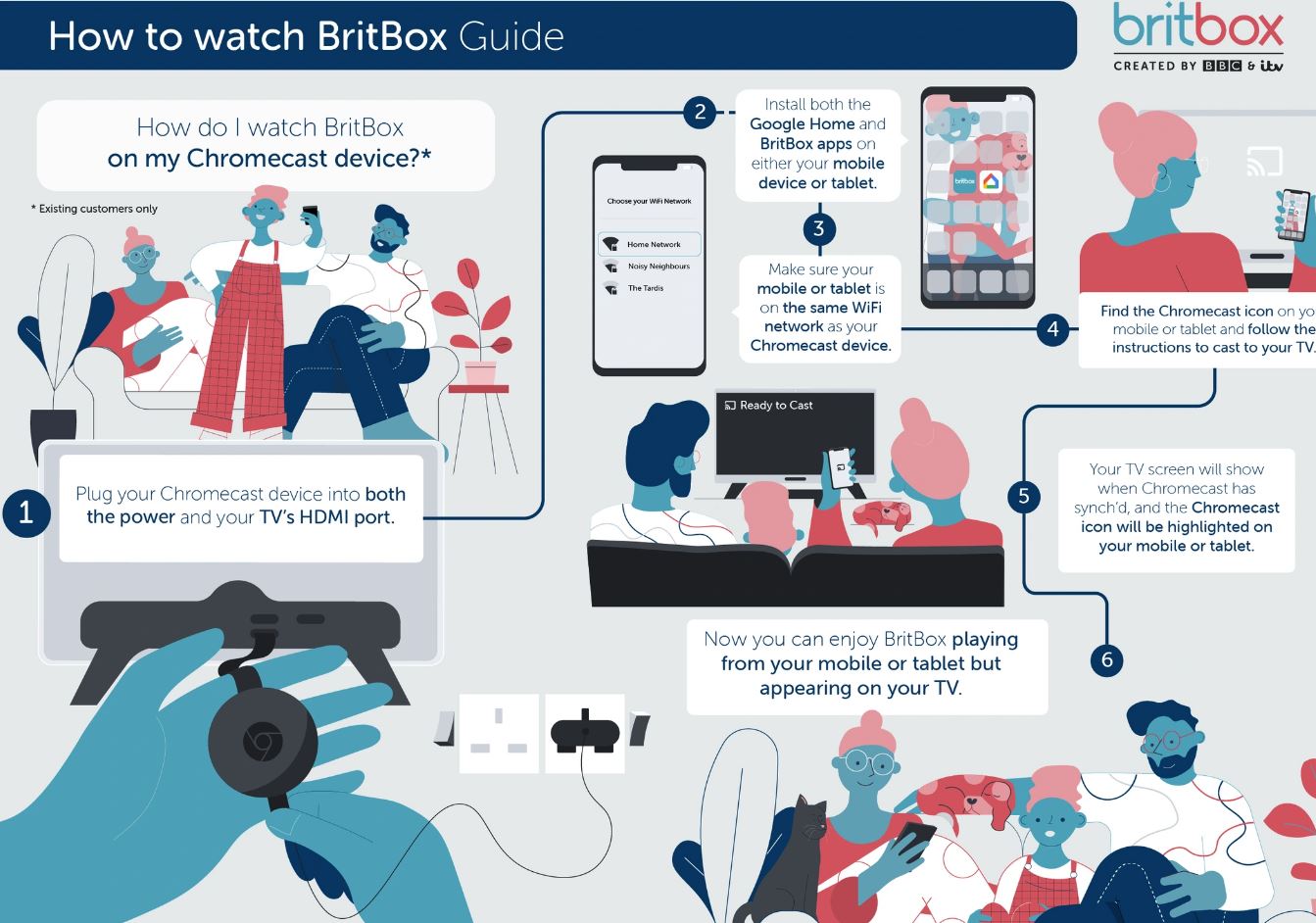 ---
Does Britbox offer a free trial?
For first time customers, Britbox offers a 30-day free trial.
You might however have to provide your payment details, a trend many streaming services are using to reduce 'free trial fraud'.