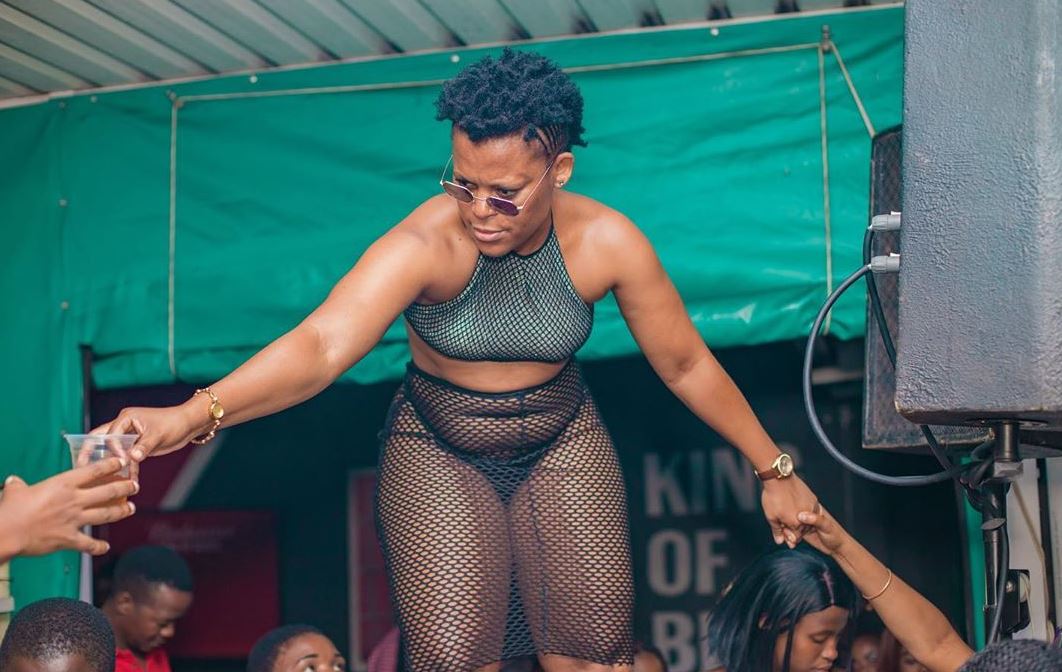 Zodwa Wabantu is known for her straight shooting attitude. However, that does not protect her from cyberbullies and body shamers.
The dancer and reality TV star has always had to contend with internet trolls who attack her for her body size. According to them, she doesn't fit the description of what a dancer or celebrity should look like.
Make no mistake, Zodwa is one flexible gal, who would put many skinny women to shame when it comes to dancing and stretching their bodies. It's clear she takes this knowledge with her everytime she steps out, and therefore doesn't care much about what people say.
Also, carrying a fat wallet around probably helps.
Read: Fans Angered by Zodwa Wabantu for Promoting Skin Lightening Products
On Monday, she took to Instagram to tell off those 'worried about her fat body'.
"When you are Worried about my Fat Body🏌🏽‍♀️ I'm Making moves to Make my Bank account Fat Fat🏌🏽‍♀️🚨🚨🚨"

Well, when you are launching trucks with your face on them, I don't think you can get too worked up about what broke guys think.