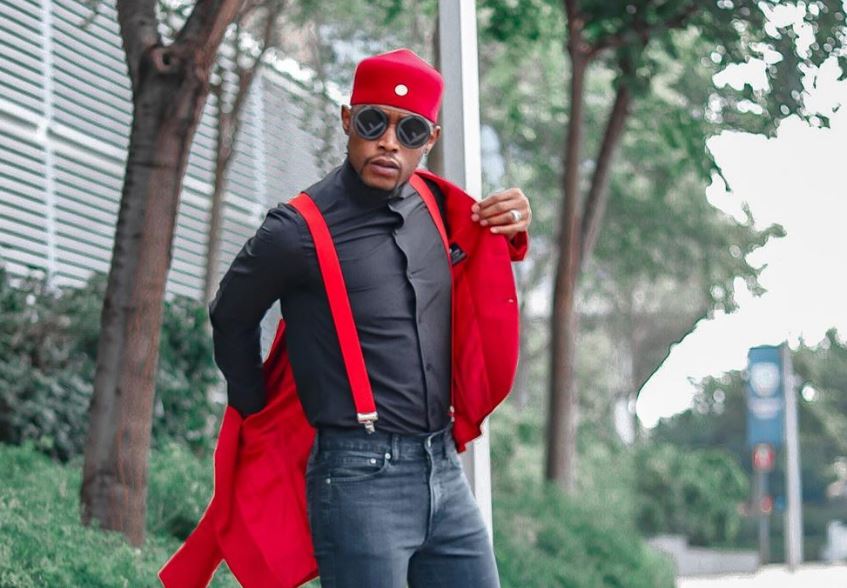 If you thought it would end with their well publicized wedding, you were wrong. The trolls are not done with Mohale Motaung.
Mohale has had to deal with the 'gold digger' tag since he started dating Somizi. It is not just mentioned in whispers, but oftentimes to his face.
Last year there were many online voices that were actively urging the Idols SA judge not to marry his 23 year old sweetheart.
The voices became louder when Mohale appeared on Living The Dream With Somizi reality show.
Mohale wanted the fame . he got it , now he wants out . Mohale ke gold digger . You see those girls that love materialistic things ?? Can the ex gf of Mohale please tell us if Mohale didn't chow or not please this guy ona le maaka and I hate seeing somizi like this #LTDWSomizi

— KGARI🇿🇦 (@kgaraka) August 22, 2019
Mohale is just here for cash and nice life. he doesn't love the som som remember when they broke up somizi took everything that he bought for mohale then jiki jiki they reconciled. #LTDWSomizi

— Patric (@Patric_MV) August 22, 2019
#LTDWSomizi wish Somizi could stop this wedding and give their relationship two more years.Honestly Mohale is not into Somizi with that fake smile of his can see Somizi is trying hard to please him but eh Mohale uthi andizi😉

— Tarybubles (@Tary93372809) August 22, 2019
Somizi does everything for Mohale but Mohale does nothing for Somizi yet he says he loves him. Kore Somizi ke monna ebile ke mosadi in this relationship. He's in love alone, Mohale ga dah and it's so sad #LTDWSomizi

— GontseKhumoTshegofatso (@khumo_gontse) August 22, 2019
If you thought the trolls would go away after they officially got married, you were wrong.
The latest incident happened this week on Thursday when Mohale tweeted that he had left his AirPods on the plane.
I left my AirPods on the plane. 🥺😭😭😭.

— Mohale Motaung (@mohale_motaung) February 27, 2020
You could see from the replies that people do not believe he owns anything to his name, but rather depends on his husband for everything. It's a subtle way of reminding him he's in it for the money.
"Don't worry somizi will buy another airpods," one person wrote.
"Bae will buy new ones relax," another commented.
It just shows that this is not going away.
Don't worry somizi will buy another airpods pic.twitter.com/ZTzWlt4bVt

— The boy is doing most (@KraboMogane) February 27, 2020
No worries. Somizi will buy new ones🔥🔥

— I_☆_K🇧🇼 (@I_Rants89) February 27, 2020
Batlo deduct mo allowence ya gage yaa kgwedi

— Nothing (@frans2bazo) February 27, 2020
Dnt worry drama queen somizi will new one

— Ke nna mokone (@Mitchell_1006) February 27, 2020
Read: This was Mohale's Valentine's Surprise for Hubby Somizi