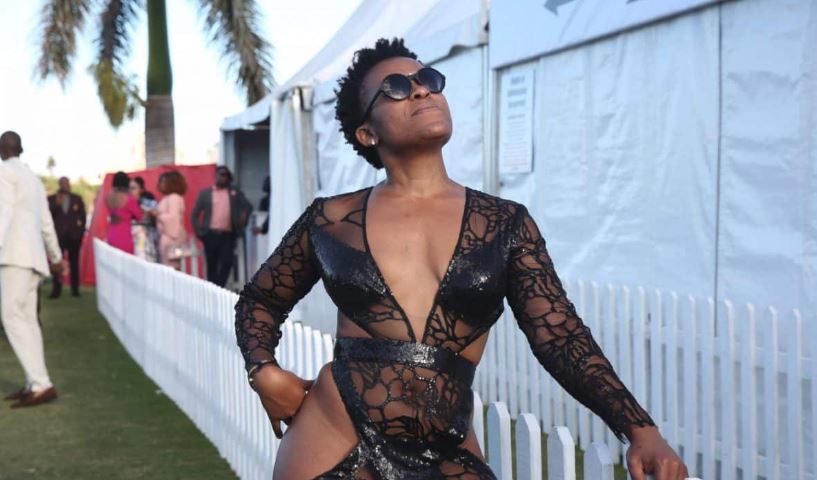 Dancer Zodwa Wabantu has been stripped off her 2017 Feather Award, the Feather Awards and Thami Dish Foundation have announced.
This follows insensitive remarks she made on her TV show Zodwa Wabantu: Uncensored.
She is reported to have said, "Gays are silly because they are fighting with women. Name one gay who has never fought with a woman in the industry. Their problem is that gays are convinced that they have vaginas, while they have penises. We accommodate you guys because you wear make-up and when we, as women, talk about men you're always there contributing to the conversation."
She then went on to defend her remarks by claiming that she "cannot be homophobic because she has more than 20 gay friends."
Read: List: The Most Watched TV Shows in South Africa
"How can I be homophobic when I have more than 20 gay friends. Even my designer is gay. I was talking about my friends. I am talking about something that I have observed about them since they are my friends. Anyway, that is a reality show, I am calling it as I see it." she said.
Zodwa was awarded the Drama Queen of the Year award in 2017, by an organization known for recognising and celebrating the LGBTQI+ community.
In a statement, the organization expressed 'great disappointment' in making the decision.
"It is with great disappointment that The Feather Awards confirm that Zodwa Wabantu is hereby stripped of the award that was conferred to her as an all who symbolised freedom of expression, and challenged the status quo that often oppresses the marginalised."