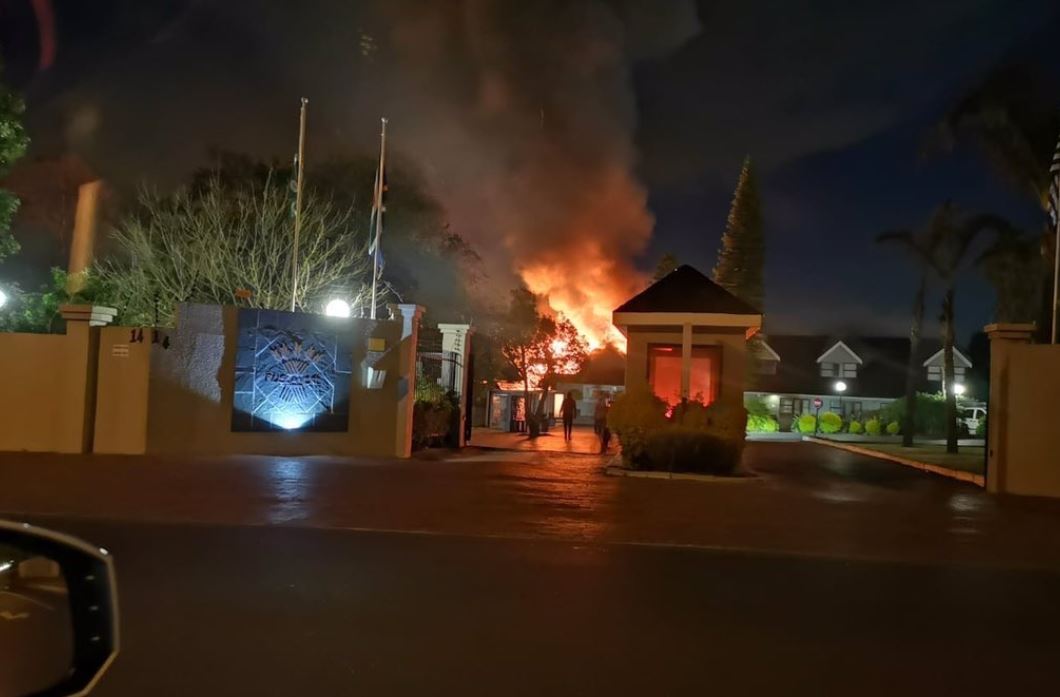 Fire fighters were on Tuesday morning battling a huge inferno at the luxury Ruslamere Guesthouse in Cape Town.
It is believed that fire broke out at the Durbanville based 4 star facility at around 5:30 am on Tuesday.
"The fire broke out just after 05:30 and our vehicles responded," Jermaine Carelse, media spokesperson for City of Cape Town Fire Service told News24.
Several fire engines quickly arrived at the scene and fought the fire for hours, before it could consume the entire facility.
"We have 29 staff, eight firefighting appliances, tanks and water tankers; a rescue vehicle and breathing apparatus vehicle on the scene," Carelse added.
Among the areas destroyed were the kitchen, reception area, two offices and a guest room.
Carelse said that it is too early to know what caused the fire, or the extent of the damage.
The facility hosts a conference centre and 49 luxury rooms.