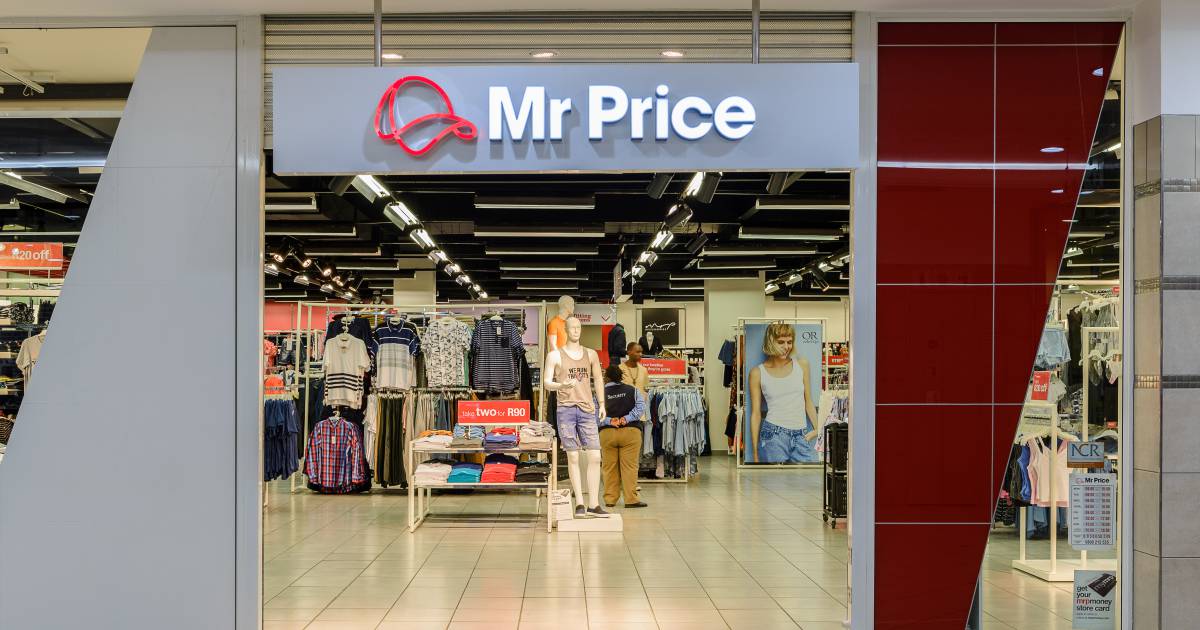 Mr Price is a South African publicly-traded fashion value retailer listed on Johannesburg Stock Exchange (JSE) under the ticker symbol MRP. It was founded in 1985 by Laurie Chiappini and Stewart Cohen but started operating in 1987 when it opened its first store at Brickhill Road in Durban.
The retail chain has been rapidly growing, and it began selling franchises in 2006, with the first one being opened in Lusaka, Zambia. The new trading position significantly enhanced its success, and it is now based in over five countries – Namibia, Botswana, Lesotho, Swaziland, Kenya, and Ghana.
Over the years, the apparel retail giant has been expanding, opening up several business units like Mr Price Sport, Mr Price Home, YuppieChef, Mr Price Money, and Mr Price Cellular, among others, offering employment to over 19,000 employees in its atop 400 stores worldwide.
According to LinkedIn, Mr Price's employment rate shot by 17% in 2022, and junior employees receive a minimum base pay of R30,000 per year, with senior corporate leaders taking home over R800,000 annually. Mouthwatering, right? If you are wondering how to get a job at Mr Price, then you have found the right guide. Here is a step-by-step procedure on how to apply for a job at Mr Price:
How to apply for a job at Mr Price
Mr Price is searching for passionate and diligent retail operators, managers, marketers, business analysts, admin clerks, trend designers, and call center operators. Application for jobs is made online on Mr Price's career site in the steps below:
1. Browse open job listings at Mr Price career site to check if you fit in any available jobs
2. Select the job you would wish to apply
3. You will be directed to a new window to fill in your personal details like name, email and fill the compliance quiz
4. Describe your work experience and salary expectation, and state your notice period
5. Click 'Next' to enter your contact details and upload your resume or CV
6. Submit the application
To be considered as a possible employee for Mr Price, you must be not younger than 18 and have a minimum education qualification of grade 12. It is your education and background experience that determine your prospected career at Mr Price.
Mr Price salaries in South Africa
How much do Mr Price employees earn in South Africa? The table below shows Mr Price careers against their annual salary as sampled from 155 workers of the fashion retailer. The salary scale rises as you climb up to senior most skilled positions.
| | |
| --- | --- |
| Mr Price career | Average annual salary |
| Accountant | R300,000 – R500,000 |
| Cashier | R35,000 – R50,000 |
| Assistant store manager | R80,000 – R100,000 |
| Packer | R30,000 – R60,000 |
| Business intelligence analyst | R270,000 – R400,000 |
| Casual sales assistant  | R40,000 – R60,000 |
| Merchandise planner | R100,000 – R400,000 |
| Retail merchandiser | R70,000 – R90,000 |
| Data analyst | R350,000 – R500,000 |
| Floor supervisor | R70,000 – R100,000 |
| Customer care agent | R50,000 – R100,000 |