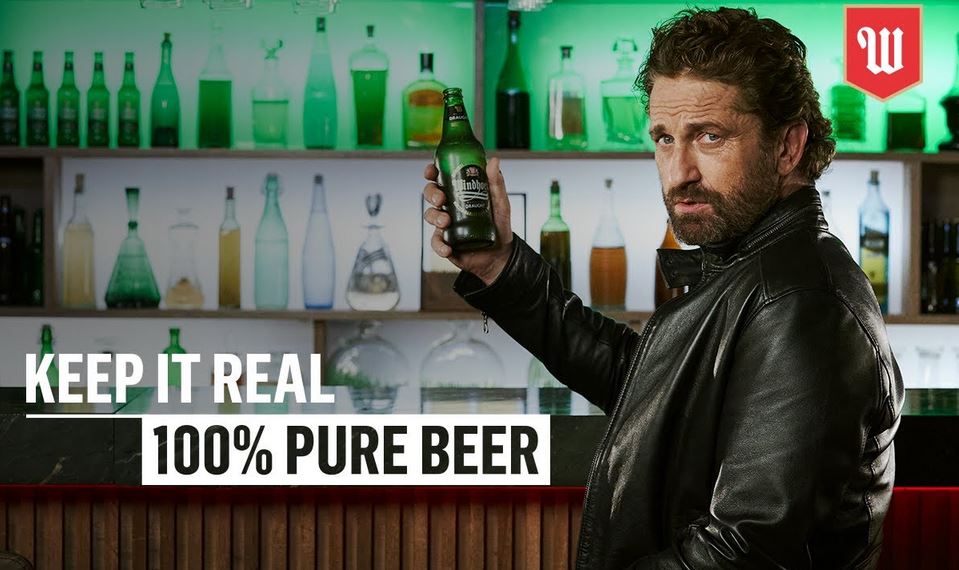 South Africa's Advertising Regulatory Board (ARB) has banned an ad for gender stereotyping.
The Windhoek beer ad features actor Gerard Butler as a 'macho looking movie star'.
A patron is seen asking for a slice of lime with his Windhoek, upon which Butler interjects and tells him that he doesn't need it because he is drinking real beer.
ARB takes issue with the patron, who is played by a "a gentle looking, red-headed man – two characteristics that might typically make him a target for teasing in a toxic environment".
Butler on the other hand is seen a macho man, as 'real men should be'.
"The reality is that it is exactly the unspoken nature of the communication that makes it particularly dangerous – the gender stereotype portrayed as so normal that it does not even require explanation," said the ARB.
Read: PHOTOS – Miss Universe Zozibini Tunzi in Indonesia To Shoot TV Commercial
The basis of all this is a clause in ARB's code of advertising that bans "gender stereotyping or negative gender portrayal" unless it is "reasonable and justifiable in an open and democratic society based on human dignity, equality and freedom".
This latest ad is just a minor update from an original version.
Watch both of them.
Latest
Original