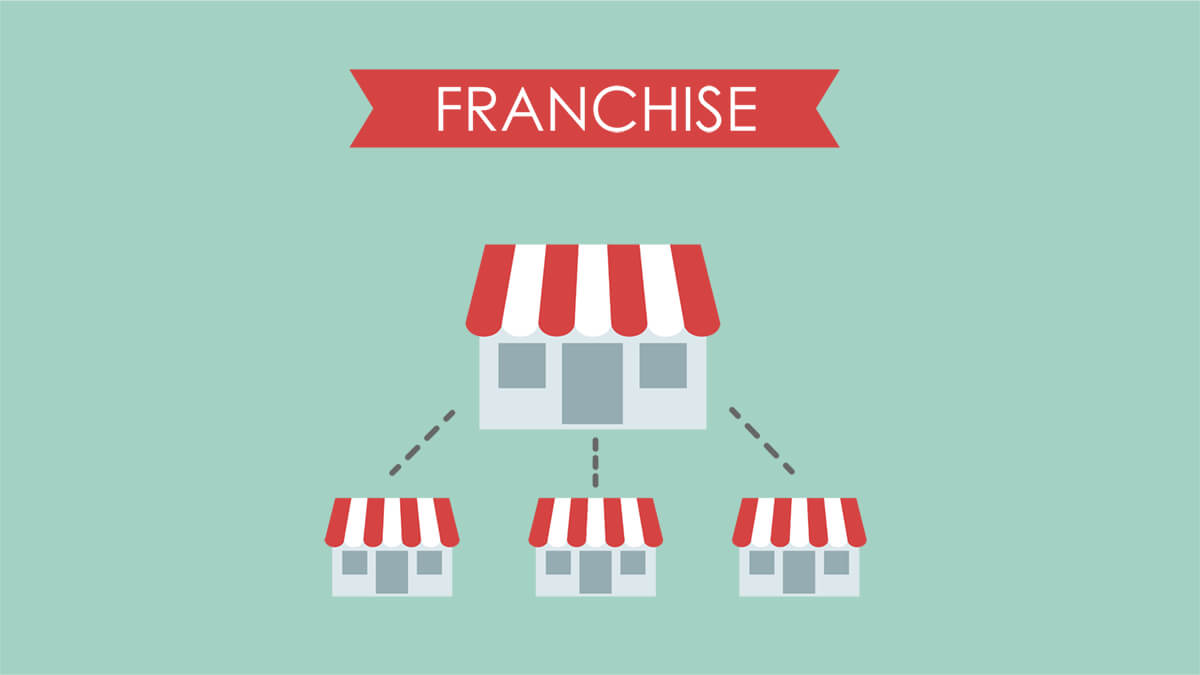 Franchising is a type of business where a person (franchisee) is granted a license of operation by a well-established entrepreneur or a business enterprise (franchisor) to use its brand's trademark, trade name, and business system.
The franchisee pays a royalty fee to access a franchisor's proprietary business knowledge and the trademark.
This plays a major advantage to the franchisor because it boosts its market share and geographical reach. Moreover, the franchisee pays a certain percentage of net profit to the franchisor.
Franchising is a popular way of starting a business in South Africa because it's cheap as it does not involve the process of registering and acquiring a business name.
This business model also favors the newbies in the business landscape who want to throw their hats into highly competitive sectors such as the fast-food industry.
If you are considering a franchise investment, this is for you: here are the best low-cost franchises you can start in South Africa and make quick profits.
However, you should note that franchise prices are influenced by factors such as; location, competition, and the length of the initial contract.
Cheap franchises in South Africa and their prices
According to a report by the Franchise Association of South Africa (FASA), franchising is a lucrative enterprise and contributes over R721 billion or 15.7% of the national GDP. It is even a major player in the world economy as it employs nearly 2 million people every year.
Here are some of the affordable franchises you can start in South Africa:
1. King Pie
Going by the name 'King Pie,' it is a pastry pie company that was started in 1993 in Silverton, Pretoria, and it has grown to be one of the biggest pie franchises in South Africa, with over 350 outlets countrywide.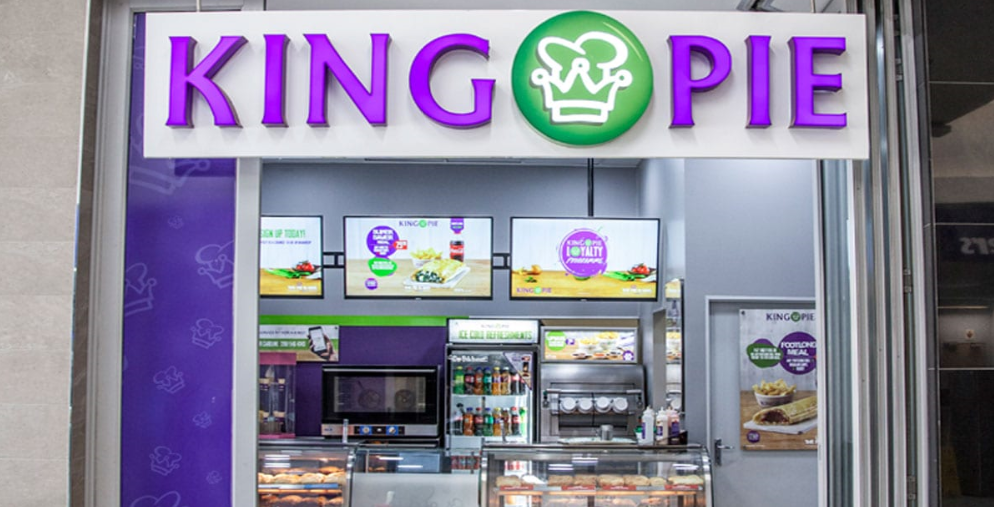 Buying a King Pie franchise will cost you approximately R120,000 to R600,000, depending on the size of the shop and its location. You can opt for a King Pie mobile kiosk, kiosk, store, or express unit.
If you lack the wholesome amount of money to buy the franchise, you can apply for financing, but 50% of the setup cost must be available as unencumbered funds and not loans.
King Pie is looking forward to expanding its network in Gauteng, Mpumalanga, Free State, Northern, and Eastern Cape, and it's looking for a passionate franchisee with excellent customer service and a team player.
2. Fastway Couriers
Fastway Courier is a multinational courier service provider that not only operates in South Africa but also New Zealand, Australia, and Ireland.
The company offers franchises in three different categories; regional franchises, courier franchises, and agency licenses. However, regional franchises have entirely been sold, and you can contact the company or individuals and enquire about resales.
Buying the Fastway Couriers franchise in South Africa costs between R50,000 to R100,000, and the investment consists of a vehicle, fee for the franchise territory (ranging from R45,000 upwards), and training fee (R5,000 once-off per territory), handheld scanner, uniform, and marketing material, etc.
This franchise is open to South Africans in Western Cape, Eastern Cape, Northern Cape, Free State, KwaZulu Natal, Mpumalanga, Gauteng, Limpopo, and North West.
3. Kill-A-Bug
If you are in Gauteng, Eastern Cape, Western Cape, Mpumalanga, Limpopo, Kwa-Zulu Natal, Northern Cape, or Free State, then here is a low-cost franchise that might turn out to be a lucrative venture for you.
Kill-A-Bug is a pest control services company selling its franchise at R124,950 exclusive of VAT, provided you have R10,000 working capital.
Your work will be offering fumigation services, bush clearing, and distributing pesticides to customers.
4. H20 International
For over 25 years, H20 International (Est 1994) has been a leader in all water solutions in South Africa.
It has a proven track record for many years of unmatched expertise and product range stretching not only throughout South Africa but also in Namibia, Botswana, Mozambique, Lesotho, and Zambia.
It was able to realize strong growth in 2019 when it partnered with the Austrian manufacturing company of water treatment systems, Best Water Technology (BWT).
H20 International gives franchising opportunities to willing entrepreneurs in Eastern Cape, Gauteng, Limpopo, Mpumalanga, North West, Free State, and Western Cape for R500,000 to R1,000,000 (excluding VAT), depending on the type of franchise, location, and the quality of the source of the water to be bottled.
Before you kickstart your business operations, you must undergo post-opening training that covers product and technical knowledge, management functions and responsibilities, industrial relations, equipment use and maintenance, how to do professional installations, and water bottling procedure at a fee of R10,000 – R15,000.
5. The Bed Shop
Dynamic Bedding (Pty) Ltd is the franchisor and exclusive supplier to The Bed Shop franchise network, which started in 1994 and has grown to have over 120 outlets in South Africa.
The Bed Shop offers quality base sets, protectors, pillows, and mattresses to customers, and its business operations are driven by custom, comfort, quality, innovation, and staying authentically South African.
The start-up cost of the Bed Shop franchise is R500,000.
6. Kumon Centre
Kumon Centre is an educational institution that specializes in Mathematics and English. It operates in over 46 countries, among them South Africa. It is one of the largest private education programs, with over 4 million people enrolled in it.
The Kumon franchise in South Africa goes for around R60,000 to R100,000, inclusive of an R10,000 or R20,000 licensing fee, depending on your location.
You will be required to purchase tables, chairs, and shelves per Kumon guidelines and have a working capital of at least R20,000.
7. Cartridge Depot
Cartridge Depot is a South African enterprise that deals in the importation, selling, and distribution of printer cartridges under its trademark name – Eclipse.
It also sells related merchandise such as printing papers and memory devices in its depot stores or e-commerce website.
To buy the Cartridge Depot franchise and benefit from its production, inventory, distribution, marketing, business support functions, digital marketing, and logistics, you must pay an initial fee of R125,000 alongside a setup cost of R425000 and a working capital of R100,000.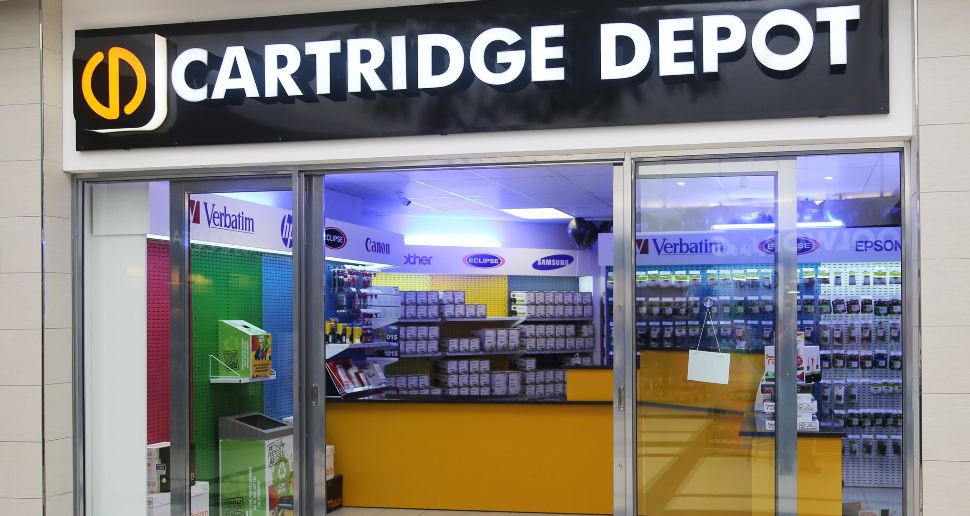 Cartridge Depot is expanding to all South African provinces, and their ideal franchisee must have good communication skills and a minimum of five years of business experience.
8. Digit FMS
Digit FMS is a fleet management technology company that offers tracking solutions in the commercial vehicle space in South Africa.
In addition, it can manage the fuel levels in vehicles by installing sophisticated gadgets that are connected to your phone.
It also provides Ajax wireless alarms for protecting business assets and homes. Partnering with Digit FMS as a franchise might be a good step in your financial success because of its lower-risk business model with exempted monthly royalties and marketing fees.
Digit FMS franchise trades at R450,000, but one can pay 50% upfront.
This charge includes training fees and it covers initial legal costs incurred in the conclusion of the Franchise Agreement, full Digit FMS branding for two vehicles, fully operational website & email domain, 1x Laptop (i5 or similar) fully loaded with a start-up Digit Masterfile, 2x sets of business cards (500 cards each), 1x marketing kit, (2x flags, 1x stand up banner 1x revolving banner), marketing apparel, Pens, brochures, 2x t-Shirts, 2x golf shirts, 2x pit shirts and standard installation tool kit (Worth R4,000).
9. Bodytec
Bodytec is an Electro Muscle Stimulation (EMS) training franchise with over 40 studios across South Africa.
Since its inception in 2011, it has been providing personalized full-body strength workout plans that don't only target one specific muscle group at a time but a whole-body Electro Muscle Stimulation (EMS) based on a successful concept pioneered in Germany.
To start the Bodytec franchise, you need to pay R105,000 first-time franchise application fee and a studio setup cost of around R700,000. You will also be parting with a monthly royalty of 6.2% of the turnover and a 2.5% marketing fee.
10. Drain Surgeon
Drain Surgeon is a plumbing company that was started in 1979 to install and repair pipes that supply water and gases to consumers and construct other plumbing fixtures such as bathtubs, sinks, and toilets.
It is one of the cheapest franchises in South Africa, selling at R280,000. Its package entails customer service and marketing as the franchisee focuses on technical work.
Bottom line
Remember, developing a successful franchise involves assessing the market risks and riding through them with careful planning, continuous monitoring, and support from professionals.
Although it can be expensive, in terms of management time and initial capital outlay, it is often more rewarding because of its limited risk of liability and immense speed of growth by benefiting from the marketing and promotions campaigns.