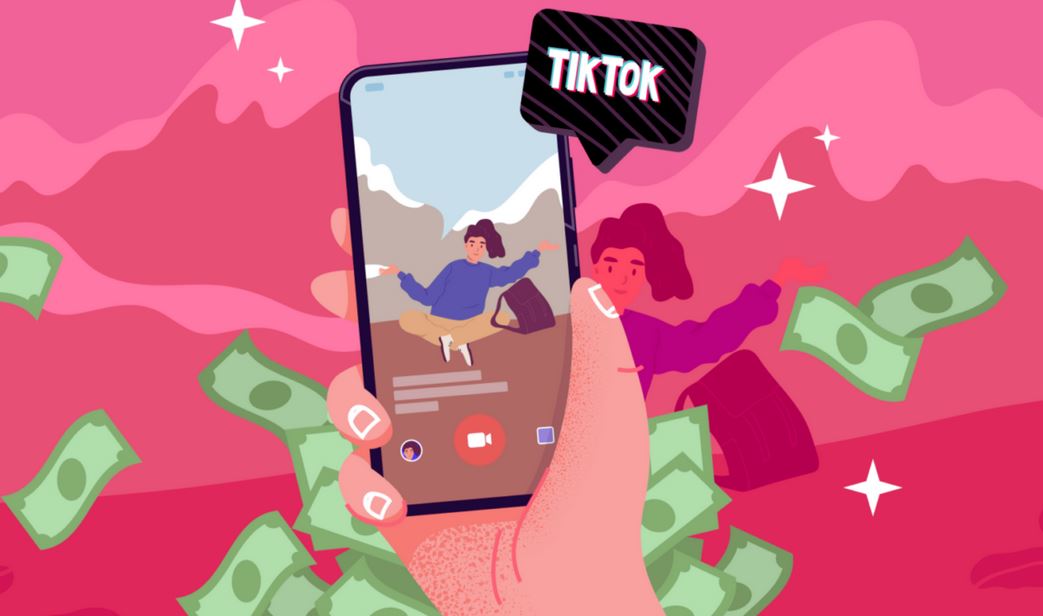 You may be motivated by your entrepreneurial spirit, or maybe you heard of Wian Van Den Berg, the famous TikTok sensation, who only started performing his magic on the video-sharing platform in 2018, accrued over 16 million fans, got brand sponsorships and deals, and he is worth over R23 million in 2022.
It's not only Wian the Magician who is minting money from TikTok.
There are many TikTokers like John-Marc van Wyk, Liam Stoffberg, Daniel Vermaak, and Witney Ramabulana who are make millions of dollars only by uploading videos on TikTok, and you are obviously asking yourself – how can I make money on TikTok in South Africa?
Well, here is how to to do it.
Who started TikTok?
TikTok is the brainchild of Zhang Yiming, a born 1983 Chinese software developer and internet entrepreneur, the founder of ByteDance – a Chinese multinational technology company that acquired Musical.ly and rebranded it to TikTok in September 2016.
TikTok allows users to create short videos in form of pranks, stunts, tricks, jokes, dance, and entertainment with a duration of 15 seconds to 10 minutes. It is one of the most popular social media apps in the world, with more than 150 markets in 75 languages.
TikTok has over 1 billion monthly users, and its ascension to the global market has seen it claim over 44% market share.
How many TikTok users are in Africa?
Africa's social media landscape is undergoing a rigorous change, and TikTok is taking over the youth population as it is a tool to showcase their rich culture infused with music, art, and dance.
There are approximately 100 million TikTok users in Africa, with Egypt leading the park with slightly above 21 million active users. South Africa has atop 9 million TikTokers spending an average of 89 minutes a day browsing the social app.
How does TikTok make money?
TikTok is estimated to be worth $50 billion. It primarily makes money through the selling of advertisement spaces to users.
TikTok advertising can push your brand to the edge as your marketing campaign can reach wider audiences as the app records nearly a billion visits every month.
You can run in-feed ads, image ads, video ads, spark ads, top view ads, and carousel ads on TikTok through lead generation, target marketing, bidding strategy, and optimization and reach the maximum number of people you desire at a specific location at a daily budget of $20 to $50.
TikTok also makes profits through in-app purchases where users top up coins to tip their favorite content creators. In the first quarter of 2022, TikTok users spent an average of $840 million in in-app purchases.
Read: Top 5 Ways To Make Money Working from Home in South Africa
How to make money on TikTok in South Africa
No technical know-how is needed to earn from TikTok. Just a bit of creativity and engaging fans, and you are good to go. Below are ways to make money from TikTok in South Africa:
1. Receive donations from your streams
You don't need to land a brand ambassadorial deal to earn money from TikTok. Just like twitch, fans who love your content can donate coins for you as a way of appreciating your content creation.
As a South African TikToker, you can turn on Live Gifting as you are live streaming on TikTok and get rewarded with cash through PayPal.
Some of the rewards you can get from fans include Panda coins, Italian Hand, Love Bang, Rainbow Puke, Concert, and Drama Queen, and convert them to virtual rewards once they are withdrawable.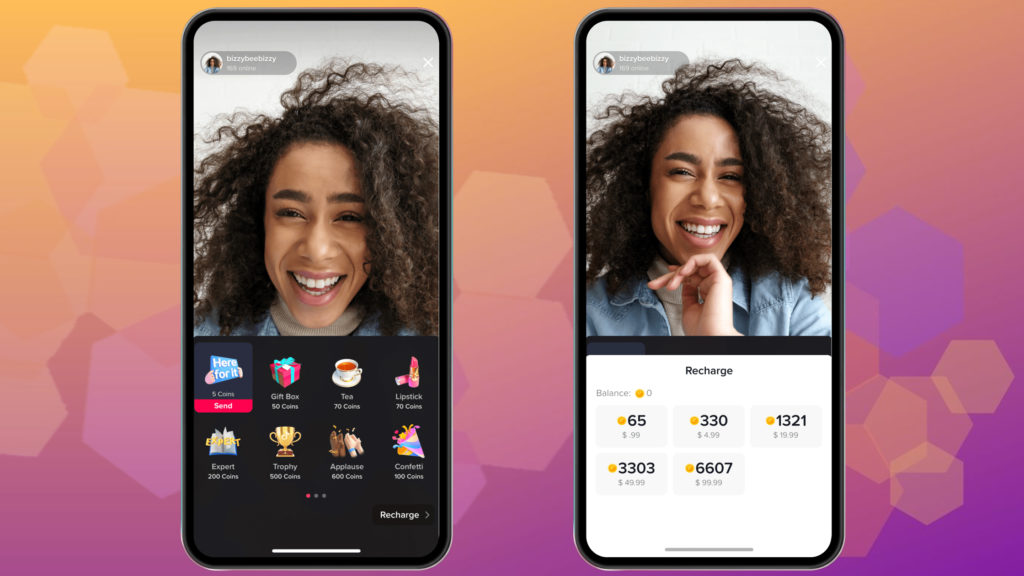 2. Campaigns management
Having a million followers is not a prerequisite for earning on TikTok. You can broker deals between brands, advertising agencies, and TikTokers and make good money out of it.
You are only required to make contacts with popular TikTokers and engage them with brands that are willing to pay good money and get their content viral on the site or spur imitations by other TikTok users.
You will be compensated with a hefty commission once the marketing goal is attained.
3. Become a TikTok manager
Becoming a TikTok manager is a way of earning indirectly from TikTok.
TikTok content creators, especially the popular ones, are always busy making content and need a professional to implement content strategies by analyzing engagement data, identifying trends in customer interactions, and planning digital campaigns to see growth in the online community.
If you have the set skills and talent to manage TikTok accounts, you can reach TikTok creators and ask if you can be their manager.
4. Partner with sponsors and brands
Advertisers or business agencies are on the hunt for the top talent in TikTok with significant followers for partnerships and brand endorsements.
They are willing to pay big bucks for creators who will promote their products to get many sales through TikTok.
This way, you will make money by posting a video about the product in form of sponsored content and tagging them on the post.
You can enroll at TikTok Creator Marketplace as a network to link you to brands, but usually, companies reach the creators directly or through managers.
5. Selling merchandise on TikTok
If you are a popular TikToker and people love your content, they will obviously love your merchandise too; if you produce good ones, typical to your content.
You can sell printed t-shirts, mugs, and baseball caps to your fans and earn money directly after they make purchases.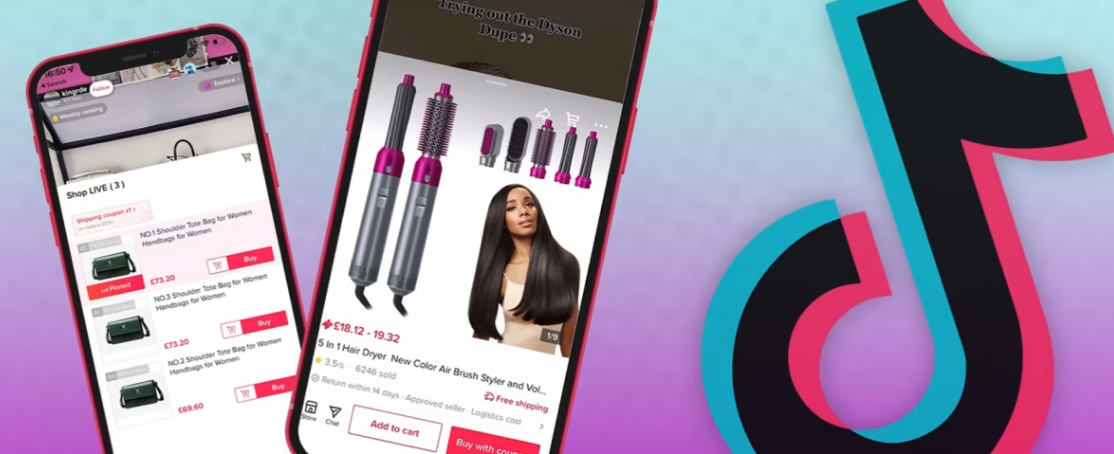 This can be achieved by creating an e-commerce website and embedding its link on your TikTok bio so that when fans visit your profile, they can click on the link and make instant purchases.
6. Create and sell TikTok accounts
Growing social media accounts is not easy. It requires time, commitment, and a huge sacrifice to attract fans that will like and follow you.
Some companies don't want to start from scratch and are looking for accounts with a significant real following to push their sales.
The secret is creating a TikTok account that focuses on a specific topic like fashion because with a fashion-based profile, you are likely to attract designers and other similar sector players to buy the account from you.
Bottom line
As South Africa embraces technological advancements, mostly in the business sector, joining TikTok might turn out to be your lucrative source of income or a secondary revenue stream to boost your monthly or weekly salary.
The good use of TikTok is rewarding, and joining the platform with a motive to change, educate, entertain, inform and elevate can make you the next big South African TikToker.
Read: What the New US YouTube Withholding Tax Means for South African YouTubers