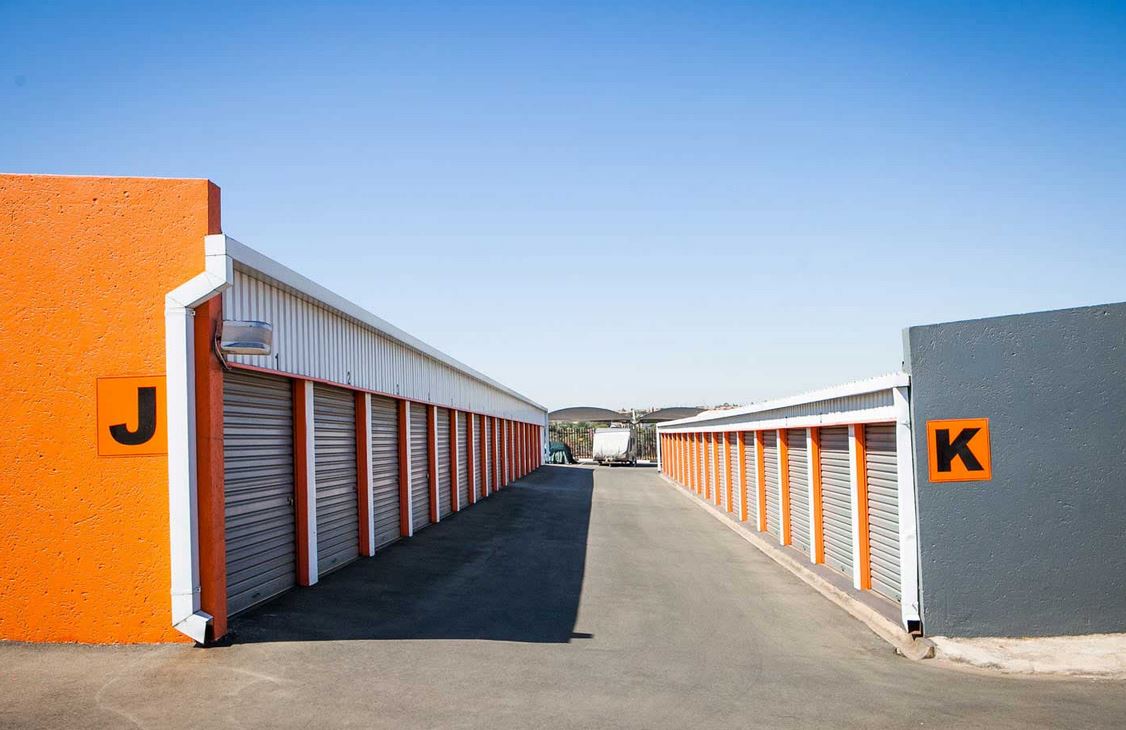 South Africa is one of the biggest markets for self storage on the continent, if not the biggest.
This trend that first took off in the US has made its way to other countries around the world.
Humans are creatures of hoarding, and stuff often accumulates so much that it cannot be stored within the confines of our houses. This is a problem especially when people have disposable income to buy things they don't need on a regular basis.
About 2 decades ago, the self storage industry was virtually non-existent in South Africa. But thing began to shift in the early to mid 2000s, when land owner, particularly agricultural-land owners in the city outskirts began putting up units on their plots.
Many were small holdings with just a few dozen units, but the popularity was almost instant. It was reported that most enjoyed over 90% occupancy rates.
The return on investment was there for all to see, owing to how relatively inexpensive such facilities are to put up. The basic, boxy design with roller shutter doors was easily repeatable.
It was a good time for the young industry, despite the fact that a vast majority of South Africans did not even know it existed.
As the years went by, the profit potential of this business became apparent, and many more entrepreneurs joined the game.
Today, there are hundreds of self storage facilities in South Africa, providing over 100,000 units.
There are now big companies with multiple facilities, and even franchising oppoturnities. A company like Stor-Age for example has 50 facilities across the country.
---
How Much does a self storage unit cost in South Africa?
The price of a self storage unit depens on the size, and location of the facility.
Big storage unit companies like Storage King, offer price tables for every city they operate in, namely; Johannesburg, Cape Town and Pretoria.
Besides the city itself, the location within the city can also influence prices. To be cost-efficient, such facilities are built in suburbs. But as we all know, not all suburbs have the same land value.
Basically, for a unit about 10 m2, then national average seems to be about R750.
This is a big enough room to hold most of your excess items, like an extra bed, mattress, lamp, pictures, ironing board, washing machine, coffee table etc.
For most people, this option is adequate.
For customers with bulkier needs, there are discounts on multiple units.
Many of these facilities also provide add-ons such as transport services and unloading services.
Specialized storage
There are also companies that offer specialized storage, within their general storage facilities or in separate ones.
Some target businesses or offices, probably seeking to cut down on their warehousing cost.
Others offer storage for things like cars, trailers, caravans, boats, etc.
---
The self storage industry in South Africa can still not be considered as 'mature'. There is a long way to go, and more and more South African will require them, as spending power goes up.
Read: Why The User Manual of The New 'Air Force One' Will Cost $84 Million