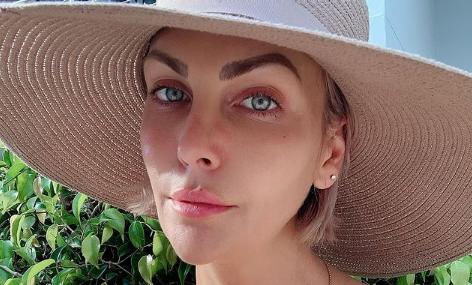 South African beauty queen, Claudia Henkel recently addressed the reason why she still wears a ring even though she got divorced 2 years ago. Taking to Instagram, Claudia posted a photo of herself wearing the golden ring. In a lengthy caption, she said that it is a love eternity ring with that serves as a reminder to herself and a symbol of contentment.
She  explained that it signifies the promise she made to herself to love and respect herself before she lets someone else do the same.
"A woman asked me the other day "Clauds, why do you wear a love eternity ring on your ring finger when you are divorced?" I said…I bought this ring for myself and made a promise that I will love and respect myself before I give my heart away again!" Claudia wrote in a caption.
View this post on Instagram
She and her husband, businessman Orin Roesstorff separated in 2019 after tying the knot in 2015. The couple had a set of twins who are turning 4 this year.
"Its been 2 years to the day that I left my ex and I can confidently NOT arrogantly say that this ring symbolises so much more than just a material object, but rather that my heart is happy and my soul is content," she wrote in the caption.
Claudia went ahead to point out that many people feel the need to fill the empty void after parting ways in a relationship and that this only leads to falling for the same kind of person again.
"So many of us feel the need to fill the empty void with another person as quick as possible, but those choices often lead us to making or falling for the same type of person over and over again!" she wrote
Claudia Henkel held the title Miss South Africa 2004. She competed in the Miss Universe 2005 pageant in Thailand and placed in the top fifteen.