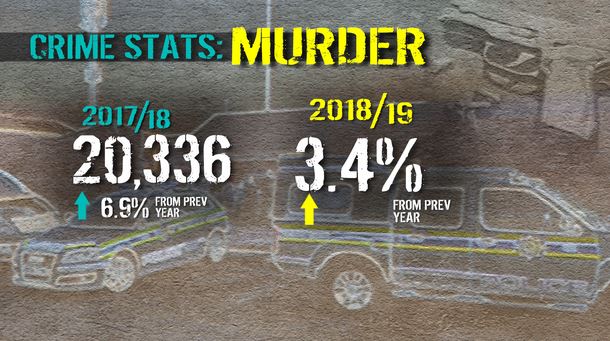 South African Minister of the Police Bheki Cele has painted a disturbing picture on the true state of security in the country.
The murder numbers in the country are climbing, with more people killed today than ever before.
According to the minister, an average of 58 people are murdered in the country every day with weekends seeing the biggest numbers.
A total of 21 022 people were killed between April 2018 and March 2019.
While the actual increment rate of murders went down in 2018/19 compared to the previous year, it was still an increment not a drop. In 2017/18, the number of murders increased by 1320. This was halved in 2018/19.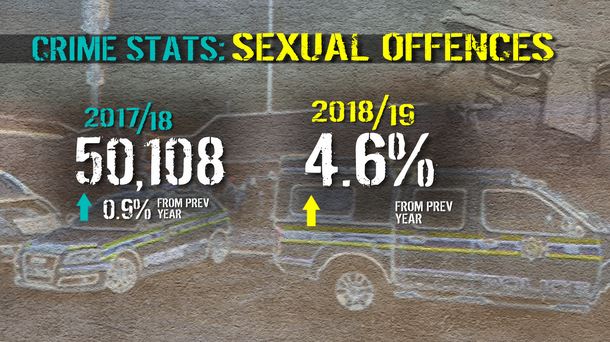 "This means the rate of increase is slowing down. However, when this is translated to percentage change; the figure reflects an increase of 2.6% in all contact crimes and the 17 community-reported crimes increased by 0.7%," Cele said.
Most of the murders were committed using guns, knives and other sharp objects. 1120 murders and 1847 attempted murders were gang-related. Of all the murders, children were responsible for 736 of them.
Meanwhile, 1014 of those murdered were children, representing a 2.9% increase.
It was not however all bad news. Several categories of crime went down, with bank robberies recording the biggest drop – 69.2%.
The police minister said that the government plans to have violent crime halved within 10 years.
Here are the stats in brief.
Increase:
– Attempted murder – up 4.1%
– Assault to do grievous bodily harm – up 2.2%
– Common assault – up 3.7%
– Common robbery – up 2%
– Robbery with aggravating circumstances – up 1.2%
– Attempted sexual offenses – up 3.9%
– Contact sexual offenses – up 2.7%
Decrease:
– Hijacking – down 1.8%
– Cash in transit robberies – down 23.1%
– Bank robberies – down 69.2%
– Truck hijacking – down 1.7%