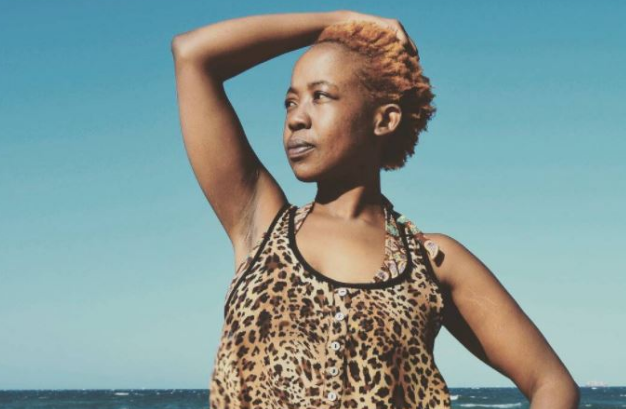 Controversial poet Ntsiki Mazwai has once again found herself in trouble with Mzansi after throwing shade at Trevor Noah. Trevor recently purchased a Multi- million dollar Bel- Air mansion which is located in the same neighbourhood as the residences of global superstars including Beyoncé, Jay Z, Elon Musk and Jeniffer Aniston.
While this is a great win for Trevor, Ntsiki was seemingly unimpressed and took to her Twitter account to show disapproval. She said that she feared having such a home but not having a family to share it with. This is evidently a shot at Trevor Noah, who is turning 37 in February but is still unmarried and has no children.
My fear is affording a beautiful big house but being alone and no big family to share the space with…. It's a real fear https://t.co/z7rHKK0ig5

— Ntsikizayiboni (@ntsikimazwai) January 10, 2021
She went ahead to question if the amount of wealth amassed by Trevor was achievable by Black people or he was simply a golden child for Black people. This is a controversial statement, especially since Trevor is only half black, with his father having Swiss German ethnicity.
Is this level of wealth attainable for black people or have they chosen one of us as the golden kid to aspire to? Given them a platform and wealth and said…. HERE BE INSPIRED, IT'S POSSIBLE BLACK CHILD?

Im just asking

— Ntsikizayiboni (@ntsikimazwai) January 10, 2021
She went ahead to question what Trevor stands for, as though questioning the source and supposed use of his wealth.
What does Trevor Noah stand for or represent?

— Ntsikizayiboni (@ntsikimazwai) January 10, 2021
Ntsiki in turn received criticism from Trevor Noah's fans. Some claimed that she could not give credit where it is due and was instead throwing shade.
Yaz' mfethu I LOVE uNtsiki for being an outspoken person and she confronts anybody without fear or favor BUT her problem is she can't give credit where its due. I mean Trevor is a South African, a simple CONGRATULATIONS from her wouldn't be a bad idea but she's throwing shades.

— Mr Vee (@Spharizzer) January 10, 2021
Another follower claimed that she was simply throwing the race card because she could not stand seeing a fellow South African doing better than her.
Some People have to throw the Race Card, when there Brothers do better than them; just saying

— Alma Saraiva (@saraiva_alma) January 11, 2021