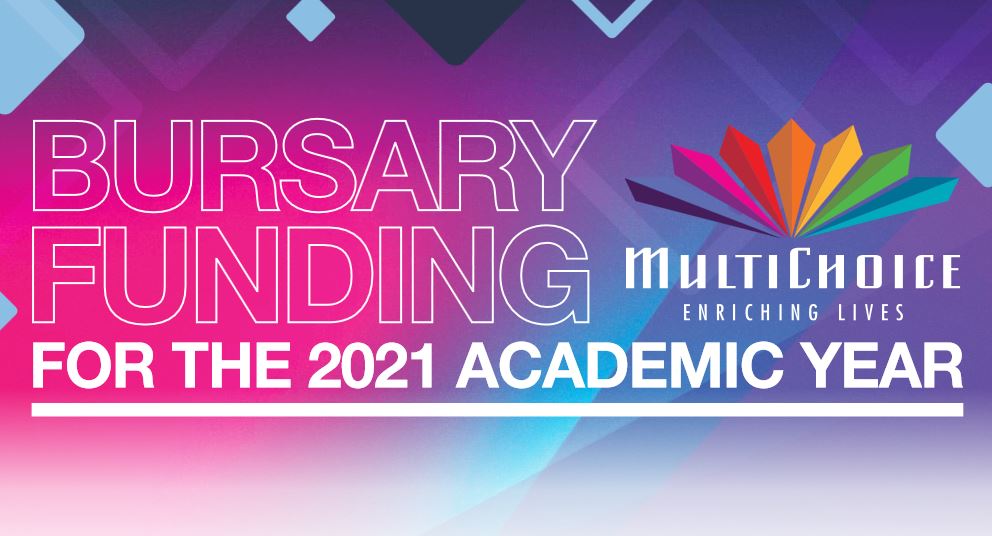 As part of its 2021 programme, MultiChoice South Africa has announced that 236 students will benefit from bursaries worth R26 million.
The bursaries are aimed at tertiary students, particularly in the fields of science, technology, engineering, mathematics, broadcasting and media.
On top of tuition fees, the bursaries will cater for registration fees, accommodation, and a year-worth living allowance.
"We believe investing in these fields of study is critical for the future of our industry and our country," noted MultiChoice South Africa's chief executive Nyiko Shiburi.
"We are excited to provide access to the necessary resources for these future leaders, innovators, and entrepreneurs to thrive and flourish in fulfilling their highest potential."
To qualify, applicants must be South African and registered at a recognized South African institution of higher learning. Both undergraduates and post-graduates (up to Masters level) are welcome to apply.
In terms of academic performance, applicants must meet a 65% or higher aggregate mark in their previous year of study.
These bursaries are for the 2021 academic year only. Renewal is not guaranteed, and will be guided by availability of funds and the individual student's academic perfomance.
---
To recap, you should only apply if you meet these requirements.
You must be registered at a South African Higher Learning Institute
Bursaries offered to students of all years of study (inclusive of 1st post graduate degrees)
You are studying towards any degree/qualification aligned to MultiChoice focus areas
12 month bursary coverage for the 2021 academic year
Designated South African citizen
Eligibility and qualifying requirements must be met and no late applications will be considered
Complete application form and all supports documents sent to: talentmanagement@multichoice.co.za by 31 January 2021
Read: MultiChoice Announces Standalone Streaming Service 'DStv Dishless' Launch Date
These are the degrees and courses MultiChoice will sponsor.
/ Engineering (Computer, Electrical& Digital)
/ Computer or Data Science
/ Applied/Computational mathematics
/ Information Systems or Technology
/ Customer Insights technologies
/ Media, Film or Television Studies
/ Scriptwriting
/ Sport Broadcasting
/ UX or UI or CX Design
/ Creative or Corporate Brand Communication
/ Digital Marketing
/ Economics or Law
/ Human Resources
/ Finance (Internal Audit / Financial Accounting)
The application deadline is January 31, 2021.
Download the application form here – https://www.multichoice.com/media/2408/mcg-2021-bursary-application.pdf