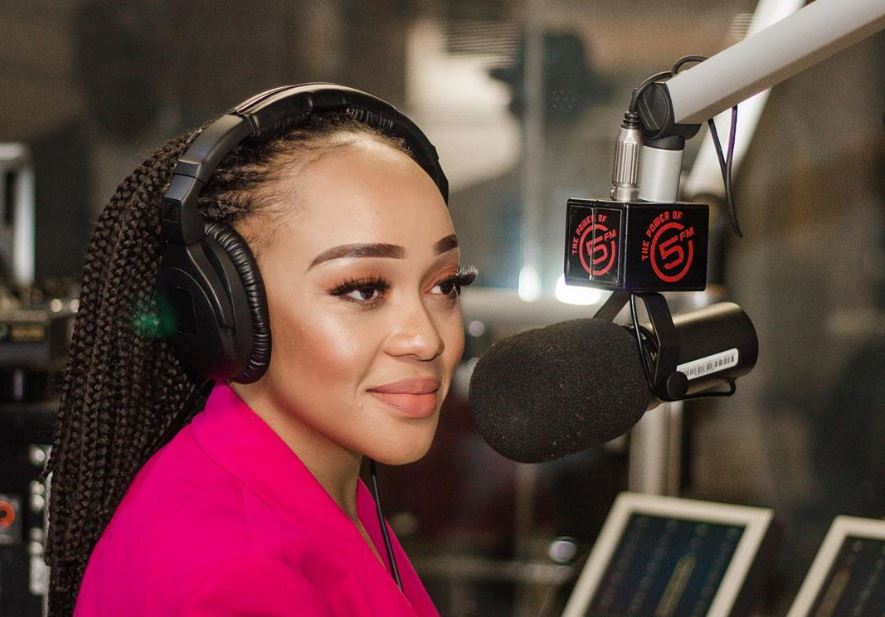 Media personality and radio DJ Thando Thabethe has today announced that she is resigning from 5FM.
Thabethe has been with the radio station for close to 6 years, and felt it was time for a new adventure. She told Channel24 that she is quitting so she can focus on "the things she wants to do".
"We had to make a very difficult decision, something we've had to ponder over for many, many months. Basically, I've tendered my resignation at 5FM. And the idea is to focus on the things that I want to do," she said.
Read: Thando Thabethe Shows off Newly Renovated Bedroom and House
Thabethe has been doing radio for 11 years and she hopes she has had a positive impact on aspiring presenters.
"I've been doing it for almost 11 years now, and I hope I've opened up the path for other young, black women to soar in that field," she said, perhaps hinting that she will not work in radio again.
"[I will] invest my time in my acting now. I start shooting Housekeepers season 2 on Friday, and we're broadening horizons into the world in that sphere."
Her resignation was confirmed today, but her final show will be on Thursday 5 March.
Read: Thando Thabethe Pays Tribute To Her Mother
Thabethe later confirmed her resignation on Instagram writing,
And so, I've dropped the mike… after 6 years at 5FM and 11 years in radio, this is it. Hardest day of my life…but most beautiful!!!

Thank you to everyone that has been instrumental in my career thus far… Tumelo Diaho, who picked up this 17 year old girl from campus radio and thought she would be something, I owe you
more than I could repay you, @shoeshanista @grantnash @timzunckel @aishamohamed5 for giving me a shot at 5 and for placing THE FIRST EVER FEMALE HOST ON DRIVETIME!!! You are
so progressive and your work will go on to change lives of many little brown girls that look just like me @djrogergoode thank you for showing me the ropes @durancollett @sibsmatiyela5
@benmatjiu @travisto I love you guys soooo very much.
Mostly thank you to everyone that's listened to my show, thank you for your company, your time and all the love and support you've shown me, I'm nothing without you.
#EverybodyLovesThabooty ❤️🙏🏾…so excited for the next chapter 😆