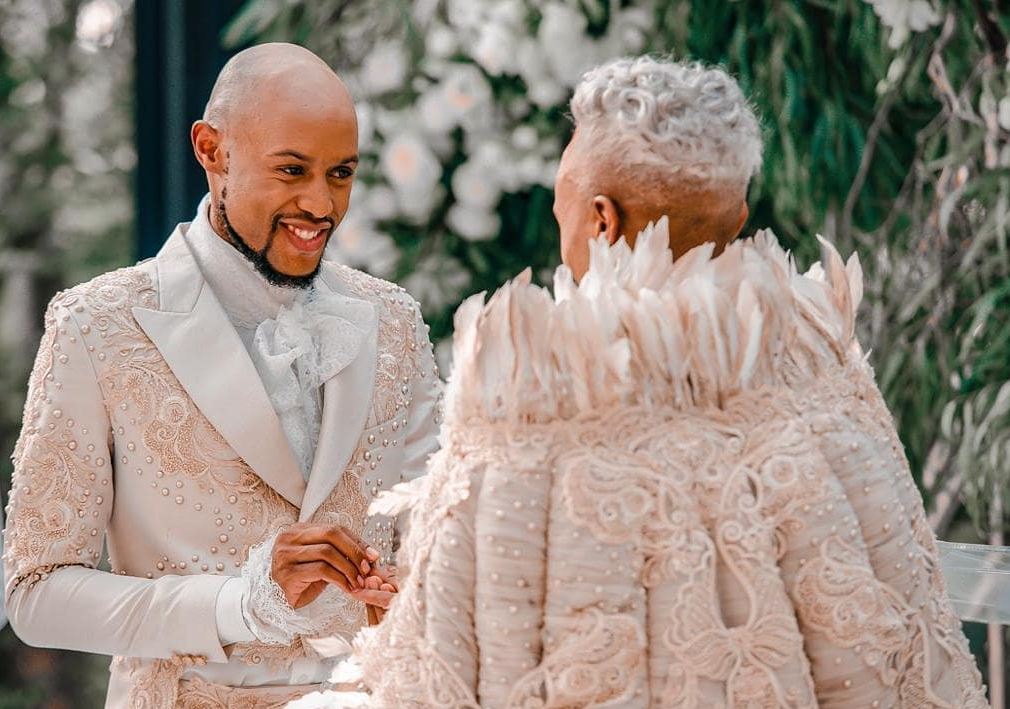 On Thursday last week, probably the most anticipated wedding of the year went down in Joburg.
Somizi Mhlongo and Mohale Motaung exchanged vows in a beautiful, star-studded ceremony. Unlike their traditional wedding last year, there were little if any photos of the actual ceremony leaking on social media.
Guests did post lots of photos on Instagram, but none of these highlighted the ceremony itself. They were just arrival photos at the gate, or just flauting the fashion.
There is a good explanation for this, and Somizi has taken to social media to give it. He says that it was a deliberate decision to prevent social media leaks, and they enforced this by ensuring that guests did not have their phones beyond the venue gate.
The Idols SA judge explained on Instagram.
"So when we decided to tell our wedding guests via Invites that there will be no phones or cameras allowed beyond the venue gates I'm sure most of them had a mini heart attack thinking how they are gonna get through the day without their phone. The main reasons for that was so that people can engage with each other. Can enjoy every moment with their naked eyes."
Read: PHOTOS of Somizi and Mohale's Groomsmen Party
It goes without saying that there were monetary reasons too influencing this decision. The wedding was documented by Showmax and will be airing as a special later this month. It would attract very few eyeballs if all the details are already out in the public.
Somizi acknowledged this too.
"But also for us as grooms to have exclusive privacy of our day until everyone can get to witness it on @showmaxonline from the 24th February 2020."
It however did not end there. Being as considerate as he is, guests were still able to document the day using good old instant printing cameras. The couple gifted each guest with one.
So there you have it. You'll have to wait until February 24th to see everything.
However, you may be interested in these guest photos we posted last week.