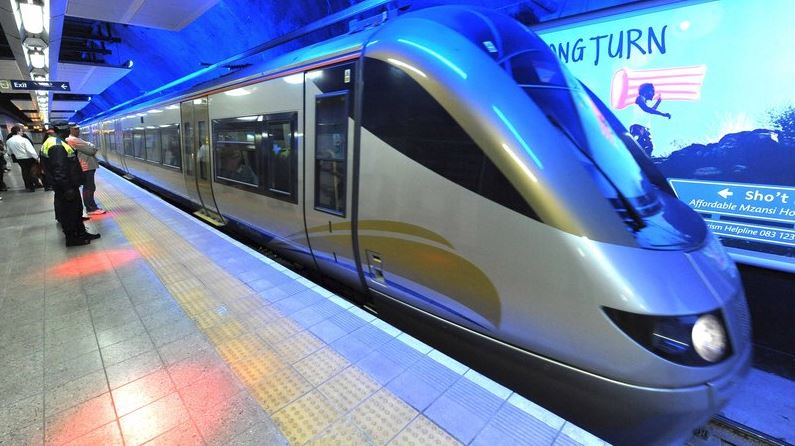 A new high-speed train service is being planned for South Africa. This is according to Limpopo roads and community safety MEC, Namane Masemola.
The train will connect Musina and Johannesburg.
Masemola revealed that meetings have been planned between the department of transport, Passenger Rail Agency of South Africa and Transnet, to chart the way forward.
"By the end of this financial year there will be great progress because both the province and country and, indeed, the international community, is waiting for the project to be off the ground," he said.
The plans are said to be in very early stages, and no formal discussions have taken place. So early that according to MEC's spokesperson Joel Seabi, they were inspired by President Ramaphosa's state of the nation address just 3 weeks ago.
"The new train forms part of the MEC and the Premier's 'political ambitions', and at this stage there are no hard and fast plans.
"The plans were inspired by the president's state of the nation address three weeks ago, and the possible introduction of a bullet train connecting cities," he said.
In his address, the president dreamed of a brand new smart city – the first to be built in the democratic era.
"We should imagine a country where bullet trains pass through Johannesburg as they travel from here to Musina, and they stop in Buffalo City on their way from Ethekwini back here." he said.