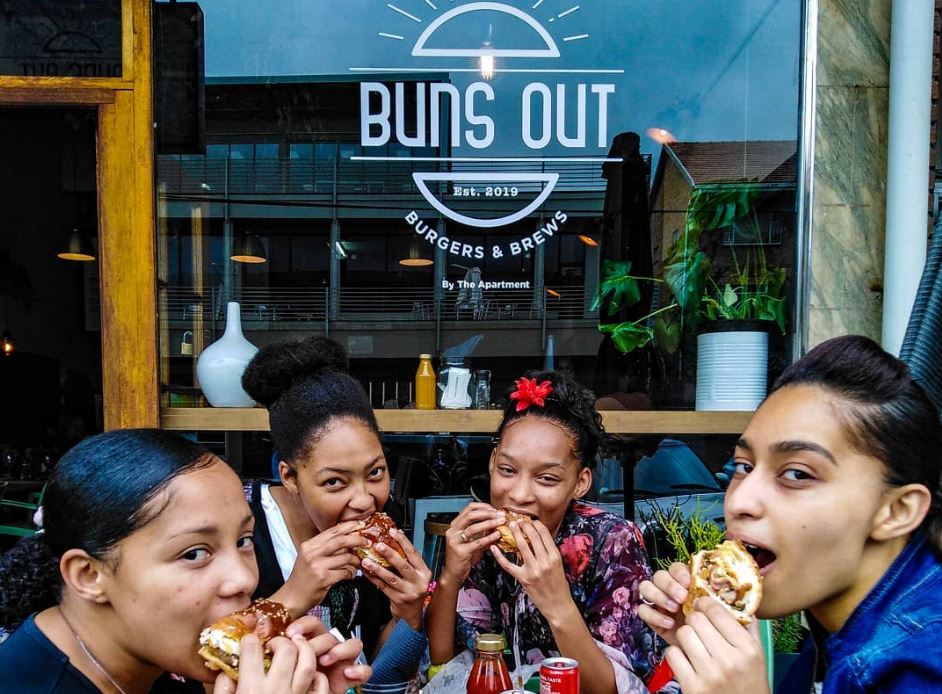 Just a few months old, Maps Maponyane owned burger chain 'Buns Out' is scoring major endorsements.
Bloomberg has just released a list of the best burger joints in the world and it makes the cut… yes you read that right.. world not South Africa. Buns Out is the only South African brand to make the list.
The list titled, 'The World's Best Burgers as Picked by Stars of Gastronomy" has picks from 16 countries. It is dominated by boutique restaurants, known to be very keen on quality compared to large chains.
Buns Out is just 5 months old, with the first branch opening in Johannesburg last September. Last month, the model turned restaurateur opened his second branch in Durban.
Bloomberg compiled the list by asking chefs around the world, or as they refer to them, 'stars of gastronomy'.
In South Africa, Lorna Maseko was that chef.
Bloomberg describes it as follows:
This new joint in suburban Linden is the first of actor and TV celebrity Maps Maponyanes. It has attracted a lot of media attention. There are about a dozen burgers, including vegetarian and vegan options. Quirky names include, Is It Brie You're Looking For?
Now read: Black Coffee Finally Gets To Taste Map Maponyane's Buns